AbelCine Presents: Creative Forces Online with Abraham Felix & Shannon Palmer
Thursday, August 6, 2020, 10:30 am PDT / 1:30 pm EDT
This FREE event will feature director Abraham Felix and and cinematographer Shannon Palmer who will discuss their experiences working together on projects such as the short films Win by Two and Jane. They will also talk about how they got started in the industry and what inspires them in their careers and beyond. The event will be hosted by AbelCine Technology Specialist Geoff Smith, with time for Q&A throughout.
Register:
———————————————————————————————————-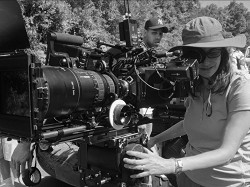 Zeiss Presents: Talking Cinematography Live AMA with Jendra Jarnagin
Friday, August 7, 2020, 12:00 pm PDT / 3:00 pm EDT, Zoom
 From the comfort of our homes, ZEISS will host a special virtual event with Director of Photography (and DCS Member) Jendra Jarnagin.
Since graduating from NYU's Tisch School of the Arts, Jendra has amassed over 20 years experience as photographing a wide range of projects including art films, beauty commercials, VR, and most recently the feature film Asking For It.
Don't miss this Ask Me Anything style session, where attendees can get lighting tips and tricks from an expert, and learn about emerging industry technologies.
How Do I Sign Up?
ZEISS is streaming this event on Zoom. Please download the app then follow these instructions carefully:
Register below through Eventbrite
First 300 people to sign up will be accepted. Recorded session will be uploaded to @zeisslensesamericas on YouTube at a later date.
A Zoom link will be emailed to ticket holders on the day of the event.  Please check your spam folder for Eventbrite reminders.
Now, head to their Eventbrite page and secure your spot today.
———————————————————————————————————-

New Media Film Festival Online Awards Show
Tune In: Saturday August 15th 2020, 5 PM PDT / 8 PM EDT
Spotlight Guests:
Live Musical Performance – Heavenly Reyna
Futurist -Ted Schilowtiz
Grammy Winner- Barry Goldberg
Hall of Famer – Chip Taylor
Legendary Drummer – Jacob Armen
& many more surprises!
Where to watch live:
NMFF website: https://newmediafilmfestival.com/schedule.php
Facebook: http://facebook.com/NewMediaFilmFestival
 YouTube:  https://www.youtube.com/newmediafilmchannel
 Twitter:  https://twitter.com/newmediaff 
———————————————————————————————————-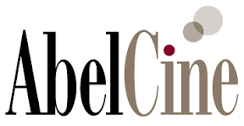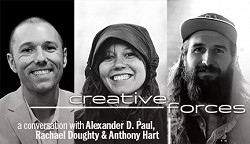 AbelCine Presents: Creative Forces Online: Alexander D. Paul, Rachael Doughty & Anthony Hart
Tuesday, August 18, 2020, 10:30 am PDT / 1:30 pm EDT
This FREE event will feature special guests cinematographer Alexander D. Paul and Camera Assistants Rachael Doughty & Anthony Hart. The team will give a behind the scenes look at how they worked together on Netflix's Street Food: Latin America, and take a deeper dive into what makes a great DP / AC relationship. The event will be hosted by Technology and Education Development Manager Megan Donnelly, with time for Q&A throughout.
Register:
https://www.abelcine.com/learn/calendar/creative-forces-online-alexander-d-paul-rachael-doughty-and-anthony-hart 
———————————————————————————————————-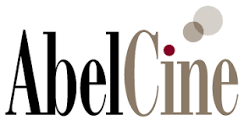 AbelCine Online Training
Live Stream: Sony FX9 Quick Start – August 19-20, 2020
Live Stream: Color Grading Commercials – August 24-27, 2020
Live Stream: Digital AC 101 – August 25, 2020
Live Stream: Digital AC 201 – August 26, 2020
See All Virtual Learning Options at AbelCine
———————————————————————————————————-

SIGGRAPH 2020
Begins August 17, 2020
After shifting the conference to a virtual format as a result of the COVID-19 pandemic and conference center unavailability, SIGGRAPH is excited to share their online conference dates and additional details about the SIGGRAPH 2020 experience.  Conference content will include both on-demand presentations and scheduled sessions.
Here are the dates you should mark on your calendar:
August 17, 2020
On-demand content will be available, allowing for exploration, learning,
and the opportunity for participants to review presentations in advance
of the interactive contributor sessions.
August 24-28, 2020
Interactive contributor sessions and other "can't miss" scheduled sessions take place.
October 27, 2020
Last day to view on-demand conference content.
———————————————————————————————————-

Hong Kong International Film & TV Market
26-29 August 2020, Online
Since the pandemic has resulted in some cities being put on lockdown, and travelling among countries is still mostly restricted, the Hong Kong Trade Development Council (HKTDC) has decided to migrate the Hong Kong International Film & TV Market (FILMART) to a virtual platform, FILMART Online, from 26-29 August.
For more information, visit: https://event.hktdc.com/fair/hkfilmart-en/s/12603-General_Information/Hong-Kong-International-Film—TV-Market–FILMART-/Filmart-2020-Goes-Virtual.html
———————————————————————————————————-
Sony DMPC's New Behind the Camera Training Series
Join Sony DMPC's monthly Behind the Camera Training Webinar Series, open to film and TV industry professionals who want to learn and discuss Sony's tools for digital cinematography.
Trainings are one hour, include presentation and live Q&A, and will take place the first Tuesday of every month between June and December. See below for a complete list of webinar sessions. This free training series is designed to educate, inspire, and answer questions for film and video professionals across the industry.
Tues. Sep 1, 2020 1:00 PM – 2:00 PM PDT
Sony VENICE Version 6.0 Beta Test Run
Tues. Oct 6, 2020 1:00 PM – 2:00 PM PDT
Sony VENICE NEW Technicolor Look Library and Sony .art explained
Tues. Nov 3, 2020 1:00 PM – 2:00 PM PST
Sony VENICE 6.0 & FX9 2.0: A great multi-cam combo
Tues. Dec 1, 2020 1:00 PM – 2:00 PM PST
Sony VENICE Discussion with Special Guest Cinematographer (TBA)
———————————————————————————————————-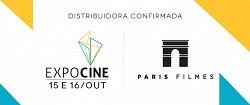 Expocine 2020
Latin American convention for the film and audiovisual industry.
15 and 16, October 2020, Online
For 2020, due to the limitations of cinema operations around the world, EXPOCINE will be virtual. It will be two intense days that add up to more than 32 hours of content.
https://www.expocine.com.br/
———————————————————————————————————-
Blackmagic Collective's BMC Film Fest
GRAND PRIZE:  $1,000 plus an URSA Mini Pro G2!
Other prizes include Blackmagic Cameras, Sigma Lenses & More!
Films must be 5 minute or shorter. Entries selected monthly, all building up to the final Film Festival on November 14th!
Submission deadline: October 1, 2020
For more information, visit: https://blackmagiccollective.us19.list-manage.com/track/click?u=2f69f63981ec21913b501154b&id=bef3b2d993&e=9cf46d2aaa
———————————————————————————————————-
Frame.io's "Workflow from Home" Series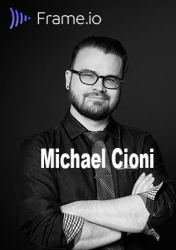 Throughout the 13-episode series, Frame.io Global SVP of Innovation, Michael Cioni, walks viewers through the technical aspects of switching to a remote, cloud, or hybrid-cloud post-production setup. Diving deep into specific workflows for remote editing, visual effects, finishing, and color grading, he interviewed a number of video professionals, including Conan O'Brien lead editor Robert Ashe, VFX pioneer Scott Squires, and Panavision's Light Iron finishing team. The result is a comprehensive video series that addresses the many aspects and challenges of migrating a brick-and-mortar post facility to a remote workflow.
—————————————————————————————————————————————–
Presents: Hurricane At Midnight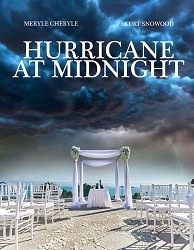 Puppets…Filmmaking…Filmmaking puppets…what more could you ask for?
View the entire series at: https://www.quasarscience.com/pages/hurricane-at-midnight
———————————————————————————————————-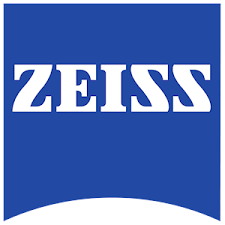 ZEISS Cinematography Vlog
A new educational series from ZEISS Americas
Episode 1: Getting a Cinematic Look: https://www.youtube.com/watch?v=Rqhbcy7XwsM&feature=youtu.be
Cine Sales Director, Snehal Patel discusses how to achieve a cinematic look from your lenses.
Episode 2: Creating Flares: https://www.youtube.com/watch?v=33E1VnARAPA
ZEISS Cine Sales Director Snehal Patel discusses the use of flare in cinematic filming and how ZEISS designed a flare capability into the new Supreme Prime Radiance lenses. Follow along as Snehal breaks down the science of flare and how ZEISS engineers built the lenses to take full advantage of Flare in controlled and predictable way.
Episode 3: Full Frame Camera Systems: https://www.youtube.com/watch?v=W0F3xJCAfjw
ZEISS Cine Sales Director Snehal Patel compares the differences between Super35 and Full Frame capture systems for filmmaking. Snehal discusses the benefits of moving to a Full Frame system and how you can apply these advantages to your next production!
Or check other online offerings from Zeiss University including the series, Studies In Cinematography:  https://www.youtube.com/channel/UCfYuM0IWSVTCQQ9nUsD6Yfg
—————————————————————————————————————————————–

Rosco SoftDrop® Masterclass Videos
Learn more about Rosco SoftDrop in their free Masterclass video series – No login needed.
The Rosco SoftDrop Masterclass is comprised of four videos – each between six and nine minutes long – that provide tips and techniques for working with Rosco backdrops and answer their most frequently asked questions.
Ep. 1 – Introduction To SoftDrop:
https://rosco.us12.list-manage.com/track/click?u=a2357c5692babcb1d4fc5244a&id=19ae9b9c90&e=8dfb8e7d8b
Ep. 2 – Production Of A SoftDrop:
https://rosco.us12.list-manage.com/track/click?u=a2357c5692babcb1d4fc5244a&id=81e5426e69&e=8dfb8e7d8b
Ep. 3 – Installing A SoftDrop:
https://rosco.us12.list-manage.com/track/click?u=a2357c5692babcb1d4fc5244a&id=990bff08b5&e=8dfb8e7d8b
Ep. 4 – Lighting A Rosco SoftDrop:
https://rosco.us12.list-manage.com/track/click?u=a2357c5692babcb1d4fc5244a&id=63a8948da3&e=8dfb8e7d8b
—————————————————————————————————————————————–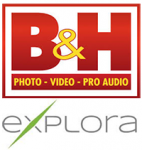 B&H Photo Explora
For tips, reviews, and tutorials on all things photographic visit:
https://www.bhphotovideo.com/explora/videos
—————————————————————————————————————————————–

Westcott University
The F.J. Westcott Company presents FREE Online Lighting Education including Still and Video Lighting Tutorials with no signup required.  For a full listing of the many still and motion lighting techniques, visit:
—————————————————————————————————————————————–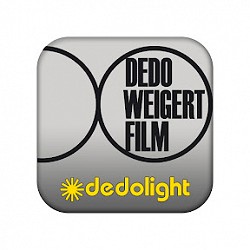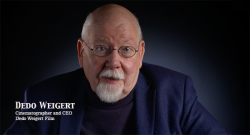 Dedo Weigert Film Educational Videos
You can find many tutorials and lighting product instructional videos on the Dedo Weigert Film YouTube channel:  https://www.youtube.com/user/DedoWeigertFilm
———————————————————————————————————-



ARRI Academy Presents: Lighting Systems Control with Richard Cadena
The ARRI Academy is pleased to announce the launch of a new course designed for all levels of lighting and video production professionals. "Lighting Systems Control with Richard Cadena" is an 11-part video course that serves as the ultimate guide to get you up and running with digital lighting control, using DMX, RDM, Wireless DMX, and ethernet-based networks.
The 11-part series consists of short, informative videos with classes ranging in length from 5 minutes to 34 minutes. Course attendees will gain a working knowledge of standard and emerging technologies and will be trained on the latest lighting technology. The complete list of classes is as follows: DMX, Building DMX network, Troubleshooting DMX network, RDM, Wireless DMX, Intro to ethernet-based networking, Testing ethernet-based networks: PING and IPCONGIF commands, Art-Net, sACN, Consoles, and ARRI LED Ecosystem.
The series is taught by Richard Cadena; an ETCP recognized trainer and Certified Entertainment Electrician. Cadena brings over 30 years of lighting industry experience and has been training entertainment lighting professionals around the globe. The series gives an overview of established and emerging technologies, best practices, and guides users on how to troubleshoot potential issues.
To register, visit: https://www.arri.com/lightingsystemscontrol
Other ARRI Academy online courses on MZed: https://arri.academy/courses-mzed
ARRI Academy is offering a 25% discount* (Code: STAYHOME25) on their certified online courses on MZed: Certified Online Training for Large-Format Camera System: https://www.mzed.com/courses/certified-online-training-for-large-format-camera-system?tap_a=17272-420962&tap_s=566830-650906 and Certified Online Training for Camera Systems: https://www.mzed.com/courses/certified-online-training-for-camera-systems?tap_a=17272-420962&tap_s=566830-650906. Their ARRI Academy Master Classes on MZed – High Dynamic Range with Karl Walter Lindenlaub ASC https://arri.academy/kw-lindenlaub-hdr-mzed" target="_blank, and Large Format Cinematography with James Laxton ASC https://arri.academy/james-laxton-course-mzed" target="_blank are available for free.  *Valid for a limited time only.
———————————————————————————————————-
NVIDIA'S GTC Digital – Free Online Content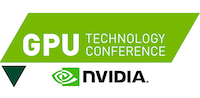 NVIDIA's GTC Digital is now running with free on-demand technical content for developers, researchers, data scientists. There are also general-interest sessions designed for business decision makers. More than 200 speakers from around the world created this content. NVIDIA is proud to make it available for free, particularly in these times where advancing science and technology is more important than ever.
Register at: www.nvidia.com/gtc
—————————————————————————————————————————————–
Zacuto Original Programming

Zacuto produces original programming for entertaining and educating individuals in the video, film and photography industries. These videos include interviews with leaders of the film and photography industries on topics such as event videography, filmmaking, cinematography, directing, sound, lighting, documentary, DIY filmmaking and more.
https://www.zacuto.com/original-web-content
—————————————————————————————————————————————–
Lighting Video Webinars by Brad Dickson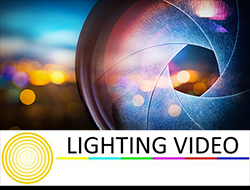 Veteran Lighting Director Brad Dickson hosts online webinars on lighting as it relates to the camera. Recent offerings have included seminars on Measuring and Adjusting LED Fixtures and Setting Up DMX Systems.
https://lightingvideo.ca/webinars
————————————————————————————————————
SMPTE Virtual Educational Offerings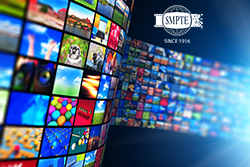 To help the industry navigate this immediate situation, SMPTE is making their technology webcasts open free of charge for their members and the public. Additionally, all their virtual classes are now available at 50% off. Please register for a course using the SMPTE50 discount code.
https://www.smpte.org/smpte-virtual-courses-self-study
———————————————————————————————————-
Adobe Summit 2020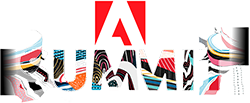 The digital experience conference has gone digital.
Hear from Adobe leaders Shantanu Narayen, Anil Chakravarthy, and other Adobe leaders.  Discover product innovations and explore product demos and announcements across keynotes and
100+ breakout sessions.
Enjoy it online and on demand.
Cost: Free
———————————————————————————————————-