Digital Society Services
Digital Society Resources
Sony to Start Shipments of Venice Digital Cinema Camera with Several New Features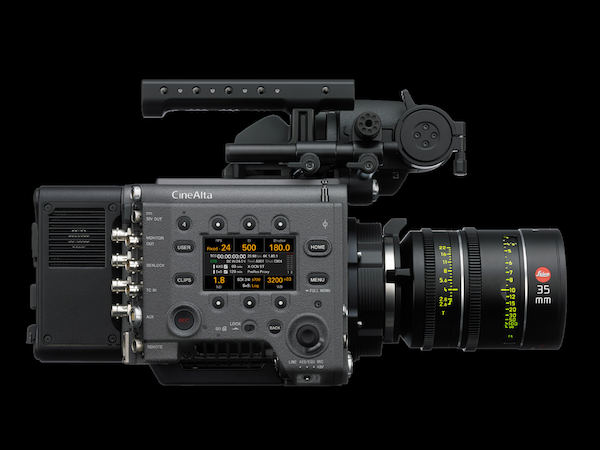 VENICE, Sony's new flagship motion picture camera begins shipping to customers this month with a host of new features. As previously announced, version 1.0 features in VENICE will include support for Full-Frame 24x36mm recording along with several new capabilities including a "Dual Base ISO" mode. With a claimed 15+ stops of exposure latitude, VENICE will support an additional High Base ISO of 2500 with dynamic range – from 6 stops over to 9 stops under 18% middle gray.
This higher ISO will address the need to increase exposure for night exteriors, dark interiors, and working with slower lenses, while still maintaining good shadow detail and extremely low levels of noise. VENICE also features new color science designed to deliver a soft tonal film look, with shadows and mid-tones having a natural response while preserving the highlights and dynamic range.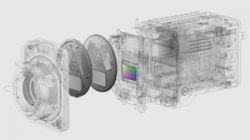 An added benefit unique to VENICE is its built-in 8-step optical ND filter servo mechanism.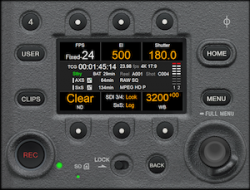 Sony has also developed the VENICE camera menu simulator, (see link below). This user-friendly tool is designed to give camera operators an opportunity to familiarize themselves with the camera's operational workflow before using VENICE under the pressure of being in production.
Additional upcoming features and capabilities planned to be available later this year as free firmware upgrades in version 2.0 include:
·        25p in 6K Full-Frame Mode will be added in Version 2
·        "False Color" has been moved from version 3 to version 2
Another often requested feature is support for high frame rates, which Sony is working to implement and make available at a later date.
A summary of current key VENICE features:
·        True 36x24mm Full Frame imaging
·        Built-in 8-Step Optical ND filter servo mechanism
·        Dual Base ISO mode, with High Base ISO 2500
·        New color science for appealing skin tones and graceful highlights – out of the box.
·        Aspect ratio freedom: Full Frame 3:2 (1.5:1), 4K 4:3 full height anamorphic, spherical 17:9, 16:9.
·        Lens mount with 18mm flange depth opens up tremendous lens options (PL Lens mount included).
·        15+ stops of exposure latitude: Exceptional Dynamic Range, whether you're shooting in searing sunlight or almost no light.
·        User-interchangeable sensor, an industry first, requires removal of just six screws, enabling future upgrades and production flexibility.
·        6K resolution (6048 x 4032) in Full Frame mode
For more information on Venice, please visit:
https://pro.sony.com/bbsc/ssr/show-highend/resource.solutions.bbsccms-assets-show-highend-Venice.shtml
Venice camera menu simulator: