Digital Society Services
Digital Society Resources
Codex Announces Workflow Solution for Phantom Flex4k Camera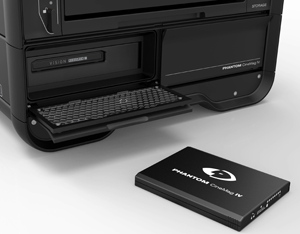 On top of the earlier announcement of a new Mini Raw Camera and Recorder package, Codex has now announced that they are working with Vision Research to provide a workflow for the Phantom Flex4k.  4K high-speed acquisition can very data intensive, but in conjunction with their Vault system, Codex will support the rapid transfer and archive of the Flex4K digital camera original data.   Vault is a modular system that enables the playback of 4K material to a 4K monitor for review, QC and basic color grading, as well as transfers to internal storage, metadata management and archiving to LTO tape. Internal GPU-based processing facilitates fast but extremely high quality transcoding to h.264, Apple ProRes 4444, Avid DNxHD 444 and uncompressed RGB formats.
Both companies, Codex and Vision Research, are supporters of DCS, and it is gratifying to see them working together to create better, more streamlined workflows that meet the challenges of acquiring in higher resolutions.
Codex Announces Workflow Solution for Phantom Flex4k Camera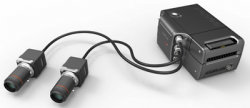 Move over GoPro, Codex announced today, a new Mini-Action Cam with integrated RAW recording system.  This ultra-compact, all-in-one, digital cinema camera and recording package for 2D and S3D is designed for use as an Action/Witness/POV camera system on commercials, TV and movies as a companion camera when regular camera packages are too large for the situation.
Codex Action CAM delivers a complete high-def shooting, capture, transcoding and data management solution for situations that require a compact form factor and light weight. It is comprised of a tiny camera head and a Codex Camera Control Recorder that delivers full remote control of the camera, and is capable of shooting RAW at up to 60fps.  It resolves the common issues of syncing associated with small format camera solutions and multiple camera heads can be in sync with other main unit cameras.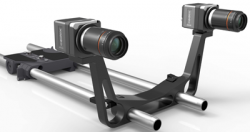 The Action Cam features wide dynamic range, 14-bit image-processing, a 12-bit RAW output, Codex's debayering algorithm, and a global shutter to capture fast motion free of distortion.  It uses a 2⁄3″ CCD sensor, which provides low light sensitivity, low signal-to-noise ratio, temperature stability and no visible fixed-pattern-noise.
The Codex Camera Control Recorder can be used to operate the camera head and adjust white balance, exposure index and frame rates. Delivery formats, via Codex media stations or Codex Vault workflows, include Apple ProRes and Avid DNxHD, uncompressed and H.264.