About Digital Cinema Society
The Digital Cinema Society is a nonprofit educational cooperative dedicated to the industry's informed integration of new technology. Formed in 2003, as an outgrowth of a pro bono documentary on the subject of Digital Cinema, we now have an international membership of approximately 6,500 and count some of the top filmmaking, technology, and business leaders in the Entertainment Industry among our membership. Academy Award winners to aspiring Filmmakers, Educators, and Students are joined by artists from every production and post discipline including dozens of ASC Cinematographers, ACE Editors, leading Technologists, and top management from Manufacturers, Studios, Exhibitors, and Networks.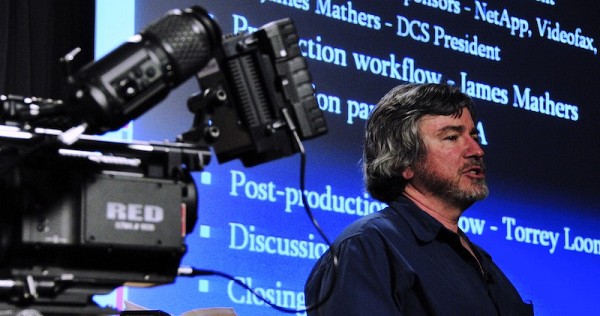 The Society's purpose is not to advocate for digital technology, but to objectively examine all media, solutions, services, and technologies without favoring any one brand, service, or format over another. Membership benefits include a monthly eNewsletter, admission to regularly scheduled educational presentations, and access to our members site with streaming coverage of past events, and news of the latest developments in the field of Digital Cinema. Our library of "Streaming Knowledge On Demand" includes programs such as:
Lighting Workshop featuring four prominent ASC Cinematographers
Presentations of new equipment such as the latest Cameras, Lenses, and Lighting Technology.
Panel discussions on subjects such as ACES, 4K Editing, Indie Finance & Distribution, Post, and Exhibition, RAW Workflows, Look Management, The Role of the Digital Imaging Technician, How To Monetize Your Stock Footage, Underwater Cinematography, Sound Recording for Digital Image Capture, Digital Storage Solutions for Production & Post, Web Distribution, and Metadata.
News Reports From NAB 2005 thru 2018 and excerpts from our documentary, Digital Cinema Solutions.
Please take a few minutes to check us out. If you like what you see, it only takes a few minutes to also visit the sign up page and be added to our roster. Annual membership dues are $50US, a Lifetime Membership is $300US, but if you are a student, or otherwise challenged to afford it, just send a note, and your membership will be complimentary. (Please note: complimentary memberships do not include a DCS membership card.) Thanks for Visiting, James Mathers Founder, Digital Cinema Society.   Mathers