DCS Update
May always goes by quickly for DCS, it seems we barely wrap up our NAB efforts, and then Cine Gear Expo starts. We'll be roaming the back lot at Paramount Studios to report on anything new, conducting sit-down interviews with Industry notables, and hosting our annual Lens event: "Focus on Cine Lenses from the Buyer's POV".  We'll also be attending the 12th Annual Creative Storage Conference on June 7 at the DoubleTree Hotel West L.A., and the 9th Annual New Media Film Festival on June 17-18th at the James Bridges Theatre at UCLA. (More details on these events can be found on the DCS Calendar of Events).
In his essay this month, James Mathers asks, "Is Enough Too Much?" as he analyzes ever-increasing resolutions for Digital Cinema Production and Post. We welcome P+S Technik as Friend of DCS and also share the sad news of the passing of a very longtime, and certainly the oldest member, of our group, Ralph Woolsey, ASC at age 104.
Industry News
First Look at the RED Hydrogen One Mobile Device or "Holographic Media Machine"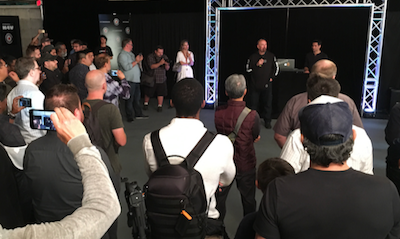 Jim Jannard returned to the spotlight on Saturday evening, May 19th, for an invitation-only event at RED Studios Hollywood. The purpose was to preview his latest innovation, the RED Hydrogen One Mobile Device. About the size of an Apple, Samsung, or Google handset, it is tempting to call it a mobile phone, but that would not do it justice. It is a whole lot of technology built into something that resembles a phone, and yes, it can probably make voice calls, but it is designed to do so much more.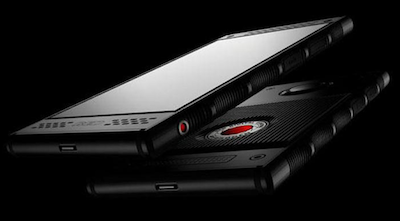 RED has coined the phrase "Holographic Media Machine" for this modular system of camera, and other media creation and playback, device. Let's start with the aspect of holographic imagery, known as "Hydrogen 4 View (H4V)" in RED parlance. This might conjure images of a Star Wars character popping out of the device…it's not that. However, it is a quite impressive auto stereoscopic, (no glasses required), immersive viewing experience, with depth cues far beyond normal 3D. In this case, the depth is perceived within the image on a 5.7 inch 2560 x 1440 display that holds up quite well at different viewing angles.
In fact, you can move the handset in front of you to get slightly different occluded perspectives on the image. This should offer interesting applications for gaming and viewing VR180 images without the need of headsets. However, content will need to be transcoded into the H4V format, and RED has already started to work with game developers and studios with 3D content to integrate into their "Hydrogen Network." Impressive viewing samples adapted to H4V that were demoed at the event included Guardians of the Galaxy Vol 2, Avatar, and Brave.
The Hydrogen also has impressive audio capabilities. I listened to the internal "A3D" system create virtual surround sound via stereo separation. On-board speakers handle playback, or it can output through the headphone jack as well as a USB-C interface.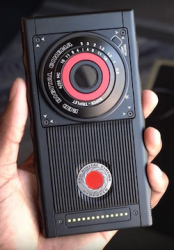 The roadmap calls for creating a highly modular system with adaptions such as a lens module that will support high-end cinema glass. This modularity and the ability to use cinema lenses reminds me of the RED One. While other digital camera companies at the time were making their HD production cameras with broadcast lens mounts, RED added the more cinema friendly PL mount. That, and the fact that it shot 4K RAW, were innovations that helped the camera create a whole new category of cinema acquisition systems.  I understand it is also an Android phone, but I didn't get a chance to test a voice call or any of the more normal smart phone features. What I did try was a "Holo Chat," an H4V version of Facetime, but with depth; it was pretty cool.
Both AT&T and Verizon announced that they will be carrying the phone, which is said to start shipping before the end of the summer; (note that is "RED Time," and actual delivery dates may vary). The Hydrogen One will be available in aluminum for $1,295, with a titanium model going for $1,595.  Apple is said to control 90% of the world's mobile phone profits with the other manufacturers fighting for the remaining 10%. It will be interesting to see if RED can enter this market from scratch and make their mark. They certainly did in the camera market and only time will tell if they can repeat the magic.
Upcoming DCS Events – San Francisco and Los Angeles
An Evening with the Sony Venice – DCS Event on May 23rd @BeyondPix San Francisco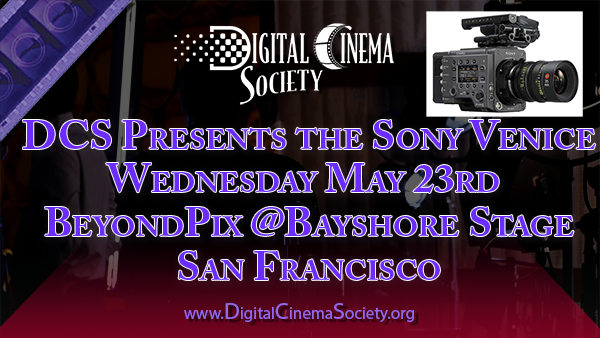 DCS is coming to San Francisco to showcase Sony's latest digital cinema camera, the large-format VENICE. The VENICE is a Full-Frame 6K camera with over 15 stops of dynamic range, eight Built-in Optical ND filters and a five-second boot time. The VENICE supports a wide range of formats from Full-Frame to Super 35 including three Anamorphic aspect ratios and Surround View.
We'll see VENICE footage in HDR photographed by Claudio Miranda, ASC, along with an exciting presentation on the new camera system by Sony's Keith Vidger.
Where:  Beyond Pix @Bayshore Stage 2178 Palou Avenue San Francisco CA 94124
When:  Wednesday evening, May 23rd, 2018 - 6:15PM to 9:00PM All are welcome, but RSVPs are mandatory. Please RSVP with Sony Venice SF in subject line to:
DCS Event at Cine Gear Expo – "Focus on Cine Lenses from the Buyer's POV"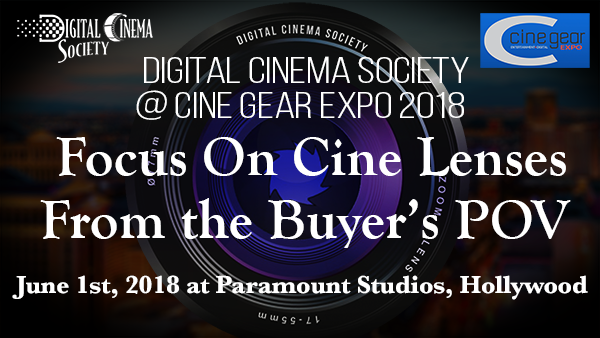 Friday, June 1, 2018, (NEW TIME!) 3:45pm – 5:15pm, Cine Gear Expo, Screening Room #5 (upstairs from the Sherry Lansing Theater), Paramount Studios, Hollywood
The Digital Cinema Society will reprise its annual examination of the Cinema Lens market.  We'll see what's new from some of the top lens manufacturers and how they are reacting to trends such as larger sensors and anamorphic cinematography.  If you're thinking of investing in Cine Lenses, this event is tailored for you.  Companies invited to participate include, (in alphabetical order): Angenieux, ARRI, Canon, Cooke, CW Sonderoptic/Leica, Fujinon, P+S Technik, Schneider Optics, Sigma, Tokina, and Zeiss.   
Cine Gear Expo 2018
There is no charge to registered Cine Gear Expo attendees and registration is free until midnight, May 26, 2018 at 11:59pm Pacific time. After that time, a $30.00 CASH admission fee will apply to all new registrants, payable at the door. No Exceptions! Register at: www.cinegearexpo.com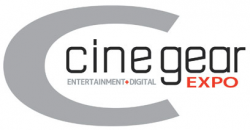 May 31 – June 1, 2018, (Film Series Competition Screenings – May 31 / Exhibits, Premier Seminars, Exclusive Screenings, Awards Presentations, Special Events – June 1-2 / Master Classes – June 3) Paramount Studios, Hollywood, CA  The event will feature 300 exhibits and dozens of complimentary seminars and panels covering a range of filmmaking insights, techniques, and technology from top filmmakers. The studio's famous theater will host Cine Gear's renowned film screenings and the Cine Gear Film Series Competitions. For more information about Cine Gear Expo, to see the full lineup of exhibitors, screenings, and seminars, and to register: visit: www.cinegearexpo.com Again: Registration is free until midnight, May 26, 2018 at 11:59pm Pacific time. After that time, a $30.00 CASH admission fee will apply to all new registrants, payable at the door. No Exceptions! Register at: www.cinegearexpo.com
One DP's Perspective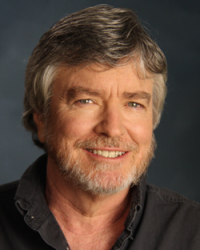 by James Mathers Cinematographer and Founder of the Digital Cinema Society
Is Enough Too Much? The Ever-increasing Resolutions For Digital Cinema Production and Post
As the droll comedian Steven Wright says, "You can't have it all…where would you put it?"  Yet, we Cinematographers generally do want it all, higher resolutions, higher frame rates, higher dynamic range and more color space.  But the question of storage, (or where to put it?) is only one of the myriad of considerations.  As evolving technology allows us to meet some of these demands, there is always a cost, and at some point we have to ask ourselves when is enough too much?  I would like to consider resolution and ask, at what point does more, and more, and more, stop serving the purpose of improving image quality?  And what is currently a good resolution plateau for acquisition and post?
For those of use who have been around awhile, the current discussions about resolution sound much like an echo of the past.  The debate in terms of electronic capture and distribution formats has raged on for decades.  Before they knew there was anything better, consumers were blissfully enjoying Standard Def TV.  Home CRT screens didn't get much bigger than 32", and no one complained much about picture quality.  As flat screen TV sets started to grow in size and drop in price, the need for more resolution started to become more apparent and once consumers got a taste of HD, they quickly developed a taste for it.
The Consumer Electronics industry was ecstatic, but not everyone was happy about this evolution.  Broadcasters were dragged kicking and screaming into providing HD, and were forced to totally rebuild their entire infrastructures.  Not only did they need to upgrade to deliver HD, but in a relatively short period of time they were also asked to transform from analog to digital.  Another inconvenienced group were the content owners with vast libraries of Standard Def, who were forced to make costly conversions of their assets or assign them to the dust bin.  This massive industrywide transformation is actually still in process.
Meanwhile, acquisition needed to be adjusted to feed the updated distribution channels.  Although celluloid capture remained in a fairly steady state, the tools for electronic acquisition were adapting to keep pace.  Around the turn of the century, (sounds like so long ago when you say it that way), we started shooting HD and by around 2005 it was firmly established.  We also transitioned around the same time from recording on video tape to file based capture, and before any of these transformations were complete, 4K came knocking on the door in the form of the first RED Digital Cinema camera.
Around this same time, theatrical exhibition was also undergoing a massive change as it segued from celluloid to digital projection and distribution.  While the exhibition transformation is now all but complete, a slower change has taken place regarding film as an acquisition format.  While it is safe to say that the vast majority of theatrical features and virtually all of television is now captured digitally, there is still a small, but loyal group of filmmakers who are more than reluctant to give up on film, and although I don't get a chance to shoot much film these days, I count myself as one of them.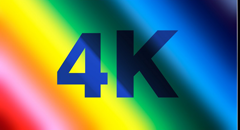 Although the 4K distribution channels have been implemented for theatrical and web delivery, many high end productions still finish in 2K.  Capture is another story; as of this writing, I would say that 4K is the de facto standard for professional acquisition.  Producers who shot themselves in the foot by capturing in Standard Def when HD was on the horizon, don't want to make the same mistake twice.  And Netflix, who has become a dominant force in the Industry, mandates, with only a few exceptions, that material carried on their platform must be captured in 4K.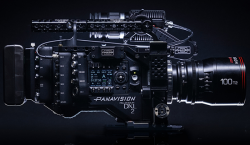 The once onerous technical barriers to 4K acquisition, such as cost of storage, long render times, and monitoring challenges have been mostly overcome, and 4K is now quite ubiquitous; even phones now shoot 4K.  Lest we settle in and get too comfortable, we are starting to hear the rumble of 8K coming down the pike.  8K is no longer a science project, RED along with Panavision, and soon many others will be offering somewhat practical 8K capture solutions.
There are many benefits to acquiring at a higher resolution than the one you are finishing for.  Stabilization and reframing options are available and downsampling only helps to improve picture quality.  A host of new large sensor cameras and the lenses to cover them, also offer new visual choices.  The Cinematographer can now control for extremely limited depth of field and also achieve subtle differences in perspective by taking advantage of different degrees of magnification while maintaining the same relative angle of view compared to S35.
Some predict that these advances in resolution will only continue, and at an ever-increasing pace owing to Moore's Law and the resultant exponential progress being made in computing and electronics.  However, while it might be soon possible to start shooting in 16K, 24K, 32K, and beyond, I would argue that we are quickly reaching the point of diminishing returns.  Just because we can, doesn't mean we should.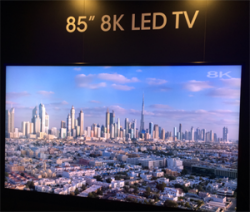 The limiting factor is no longer bandwidth, storage, or render times, but human visual acuity and the size of the display.  Research tells us that a viewer would have to sit about 3 feet or closer from a 55-inch 4K TV to notice any real improvement over 1080p.  We just can't see much of a difference at normal viewing distances, whether in the cinema or in the home, (at least I can't).  Even at venues such as the Consumer Electronics Show, where they demo the latest and greatest models, there is only a subtle improvement to be perceived between a good quality HD and 4K display.  And I simply cannot see a difference between 4K and 8K on a large screen display unless I walk up to within inches of the screen, hardly a comfortable viewing distance.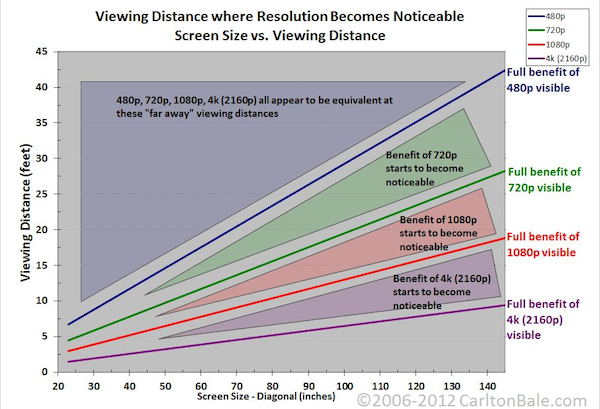 However, no one wants to get stuck with obsolete technology and as resolutions keep getting pushed higher, everyone tries to future proof their investment.  Consumers purchasing large ticket items like TVs want a long useful life, so they will tend toward larger and higher resolution displays.  Meanwhile, Producers also want to future proof their investment, which at this point means mastering in 4K.  When 8K TVs hit the market, will the cycle begin anew?
One thing I have learned writing about motion picture technology for DCS over the last 15 years is that it is hard to predict future advances.  However, I feel we've reached a point where we can now capture at 4K, (or sometimes a little above as necessary for special applications such as VFX, IMAX, etc.), and finish in 4K.  I think, (or at least hope), that we are nearing a plateau where we can take a short breather from the relentless charge to increase resolution and work instead on improving other elements of visual quality.  HDR, for example, seems to me a much more significant means of image enhancement than pushing for higher and higher resolutions.  Of course, these technologies are not mutually exclusive, but I'm suggesting we concentrate our efforts toward making better pixels as opposed to just more pixels.
Like a kid in a candy store, as a Cinematographer, I still want it all, but let's not let the tail wag the dog.  Let's instead let artistic expression drive the tools we select to create our images rather than constantly being forced to deal with a host of technical challenges that reap little if any benefit, only out of fear of obsolescence.  Enough is enough.
All comments are welcome; please write or leave a comment on our DCS Facebook page: http://www.facebook.com/DigitalCinemaSociety
Member News

DCS is sad to report that our oldest living member Ralph Woolsey, ASC, passed away recently at the Motion Picture & Television Country House and Hospital in Woodland Hills, CA, at the age of 104.  Woolsey probably enjoyed his greatest success in television cinematography photographing such series as Maverick, 77 Sunset Strip, Batman, Mister Roberts and It Takes A Thief for which he won an Emmy in 1968.  He also photographed many memorable feature films including The Culpepper Cattle Co., The New Centurions, Mother, Jugs & Speed, The Mack, The Last Married Couple in America, Oh God! Book II and The Great Santini starring Robert DuVall.
Renewing Your DCS Membership
We count on your dues and contributions to continue our mission and maintain our services to members, and as previously mentioned, dues are set to go up at the beginning of the year. So, if your membership has expired, or will soon, please take a few minutes to renew your membership at the $50 annual level or $300.00 for a Lifetime Membership. You can follow the convenient PayPal links, (using any major credit card, and you don't need to be signed up for PayPal,) or you can send payment to our offices at P.O. Box 1973 Studio City, CA 91614, USA. PayPal Annual Renewal Link – $50.00US: https://paypal.me/digitalcinemasociety/50 Paypal Lifetime Renewal Link – $300.00US: https://paypal.me/digitalcinemasociety/300 Checks should be sent to: The Digital Cinema Society, P.O. Box 1973, Studio City, CA 91614, USA. Check payments must be in US dollars. Please note that if you are a student, or otherwise cannot afford the dues, just send a note and we will be happy to extend your membership. ** Student and Complimentary memberships do not include a membership card.
Welcome to new Friend of DCS: P+S Technik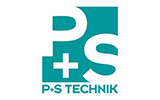 P+S TECHNIK is a professional Cine equipment manufacturer based in Munich.  Thanks to a close relationship with companies like ARRI, and innovative Cinematographers, they became pioneers in the field of Digital Cinematography technologies leading to the development of versatile, reliable and future-proof tools to capture exceptional images.
Over their 26 year history, the company has introduced a wide range of award winning products including image converters, lens adaptors/conversions, and film scanners, as well as participating in the design of revolutionary camera systems such as the SI2K and WEISSCAM camera systems. They currently offer their own high-quality products including anamorphic zoom lenses, interchangeable lens mounts and adapters, as well as professional lens rehousing services.
Thank You To Our Sponsors
As always, we want to send out a big thanks to all "Friends of DCS," whose support makes it possible for us to continue the DCS mission of educating the entertainment industry about the advancements in digital and cine technology: AATON-Digital – AbelCine – ACES – Acromove – Adobe – Adorama – Advantage Video Systems – AJA – Angénieux – Anton/Bauer – ARRI – Avid – BB&S Lighting – Band Pro – Benro – Bertone Visuals – Birns & Sawyer – Blackmagic Design – Canon – Cartoni – Cineo Lighting – Cinnafilm – Codex – Cooke Optics – Dadco/Filmlight – dedolight – DigitalFilm Tree –  FLUOTEC – FootageBank – Fujinon – GEN Energy – Hot Rod Cameras – J.L. Fisher – K 5600 – Kino Flo – KitSplit – Leica/CW Sonderoptic – Light & Motion – LiteGear – Litepanels – Luminys – MacSales – MACCAM – Manios Digital – Mole-Richardson –  Nila – OConnor – OWC – Panasonic – Panasonic Lumix – Panavision – P+S Technik – Redrock Micro – Rosco – Sachtler – SIGMA – SIM Digital – SmallHD – Sony – Tenba – Teradek – Terra LED – The Rag Place – The Studio-B&H – Tiffen – TRANSVIDEO – Vision Research – Wooden Camera – Zeiss – ZGC – Zylight
Remember Your DCS Member Discounts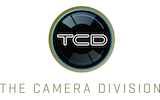 This month we are featuring a special discount on all custom work from The Camera Division Design Lab.  DCS members will receive 20% off Custom laser-cut case foam, CNC work, or 3D-printed prototypes for your own ideas. They can work to your specs on anything from a camera cage to a cup holder for your cart.
DCS members in good standing can also receive significant discounts on products and services from companies including: Raleigh Studios Screening Services - BMW/Mini – LensProToGo – Final Draft – Wooden Camera – SimpleDCP – Zacuto – IMDBpro – Manios Digital – DECKHAND Camera Rental – Tek Media Electronic Repair – AbelCine – BB&S Lighting – Kit & Kaboodle Craft Service – Birns & Sawyer – NightSky Web Hosting – American Cinematheque – ProductionHub – Advantage Video Systems. And if your company would like to offer your fellow members meaningful discounts on products or services let us know and we'll consider adding your offer to the page. Visit the DCS Member Discount page for all the details: www.digitalcinemasociety.org/member-discounts
Calendar of Upcoming Industry Events
The large number of listings and hyperlinks in our full Calendar of Events causes many e-mail servers to reject our eNewsletter. So, for a complete calendar of upcoming industry event listings for both the U.S. and International, please visit the Events Calendar on the DCS Homepage at:  www.digitalcinemasociety.org/events-calendar
Follow DCS on Facebook and Twitter
Don't forget that the Digital Cinema Society has a Facebook fan page. Check in for the latest news, event details and general DCS hubbub at: http://www.facebook.com/DigitalCinemaSociety On Twitter, you can follow us @DCSCharlene
Our Home, The Digital Cinema Society:
"It is not the strongest of the species that survive, nor the most intelligent, but the most responsive to change." Charles Darwin