DCS UPDATE
As we continue to slog through the hot summer and pandemic restrictions, we are still managing to stay busy here at DCS.  We hope to be showing off soon our new website and premiering the DCS Illuminates channel with custom videos exploring various cine lighting gear and technology.  Even with Covid cases rising again, and unknown variants threatening public health, some events are proceeding, but with various safety protocols, including "no contact' policies, mask mandates, and possible health screenings such as temperature checks.  This includes Cine Gear Expo, (Sept. 23-26) and NAB, (Oct. 9-13), which are still moving forward at this time, and CES, (Jan. 5-8, 2022), at which proof of vaccination will be required.
In other news, we are very sad to report that longtime friend and legendary Steadicam Operator Dan Kneece has passed away.  Blackmagic Design has announced major improvements to DaVinci Resolve with version 17.3, as well as a major price drop for the URSA Mini Pro 12K.  Adobe has announced that they are acquiring Frame.io, and ARRI Rental has announced a new East Coast headquarters.
In his essay this month, Deep Fakes — Not All Fun and Games Anymore, James Mathers looks at the dangers that some very critical motion picture technology can pose when misused for criminal or propaganda purposes.
###
Industry News
DCS Mourns the Passing of a Good Friend, Longtime Member, Steadicam Legend, and Cinematographer, Dan Kneece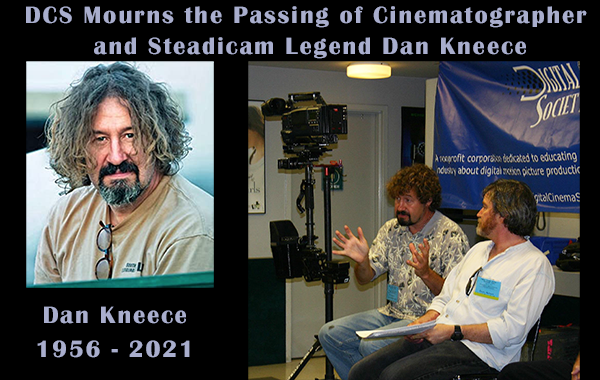 It is with great sadness that we share the news that Dan Kneece passed away unexpectedly earlier this month at the relatively young age of 64.  Although it has not been confirmed, Dan had recently undergone a medical procedure to add a coronary stent, so it is assumed the cause of his passing was heart related.
Dan Kneece grew up in South Carolina where he earned Bachelor and Master of Media Arts degrees from the University of South Carolina.  He began work as a professional Camera Operator in Columbia, South Carolina at WIS-TV in 1979. In 1982, Dan was taught Steadicam operation by the inventor, Garrett Brown, after which he assisted in teaching Steadicam for Cinema Products. From 1990 to 1994, Dan was their lead factory Steadicam Instructor where he taught many top operators in the business today.
Soon after he relocated to the L.A. area he operated Steadicam on his first feature film that happened to be shot by Cinematographer and Founder of DCS, James Mathers.  The two became fast friends and it was also the start of a many decades long working relationship before Dan retired from operating to concentrate on work as a Director of Photography.
Dan's many notable credits as a Steadicam Operator included films such as Blue Velvet, Wild at Heart and Mulholland Drive, for Director David Lynch, Jackie Brown for Robert Rodriguez, The Patriot, Bruce Almighty, and The Number 23, among many many more.  Dan's Cinematography credits included shooting such feature projects as Southern Belles, Plastic Jesus, The Confession and Courting Chaos.
Dan was very active in the Digital Cinema Society and was the main presenter at our first tech event, "Steadicam for Digital," (as pictured above,) which at the time was a hot topic since most experienced camera operators in cinema had only worked with film cameras. Meanwhile, Dan had been working to demo one of the most popular digital cinema camera systems of the day, the Thomson Viper.  In 2002 Kneece co-founded the Steadicam Guild and later served as president of the Society of Camera Operators (SOC) in 2007.
###
Blackmagic Announces DaVinci Resolve 17.3 along with Major Price Drop on URSA Mini Pro 12K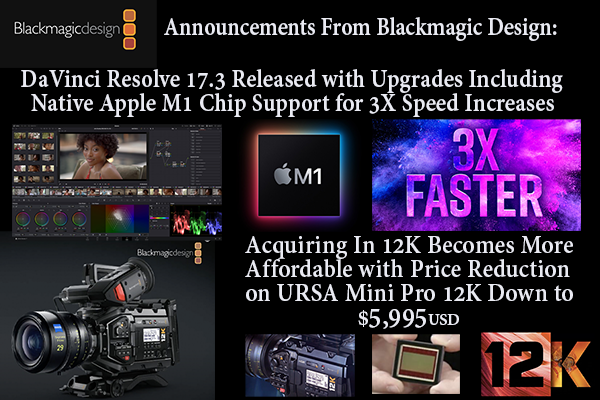 Blackmagic Design just made two rather significant announcements.  First off, the release of DaVinci Resolve 17.3 which will now work up to 3 times faster on Apple Mac models with the M1 chip. This speed increase will allow users to more easily play back, edit and grade 4K, 8K, and 12K, even on an Apple M1 notebook. The new processing engine uses tile based rendering, which also gives up to 30% longer battery life on laptop computers when working in DaVinci Resolve.
DaVinci Resolve 17.3 also supports a new option on Mac computers with M1 for H.265 hardware encoding. Users can choose to prioritize speed vs quality when rendering, further improving render times up to 65%. Plus, among many other operational improvements when working with Fairlight, Color, and Fusion, DaVinci Resolve will now decode AVC Intra files using the media engine built into the Apple M1 chip, making decoding and playback faster when working with these file formats.  For more details visit: https://www.blackmagicdesign.com/media/release/20210819-02
Also allowing easier access to working in higher resolutions, Blackmagic simultaneously announced a major price drop on their URSA Mini Pro 12K camera.  This price reduction is said to have been made possible by efficiencies in manufacturing combined with an improved supply of 12K sensors. Together these post production efficiencies and lower priced cameras will make high resolution workflows more accessible to wider range filmmakers.  To see the DCS Road Test evaluation of the URSA Mini Pro 12K camera visit:  https://vimeo.com/manage/videos/553789436###
Frame.io to be Acquired by Adobe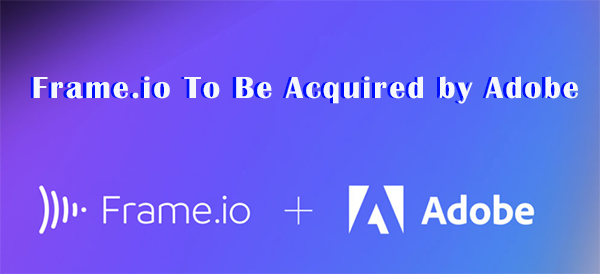 In a deal valued at $1.7 billion, Adobe has announced their intention to acquire Frame.io.  The acquisition brings together Adobe's suite of creative software, including Premiere Pro and After Effects, with Frame.io's cloud-based video collaboration platform.  The combination of Adobe's video editing products, and Frame.io's review and approval functionality, will deliver a collaboration platform designed to streamline the work of content creators.
In addition to editing and visual effects capabilities, Adobe's creative tools also include Adobe Creative Cloud Libraries, Cloud Documents, Design Systems in Adobe XD, Adobe Stock, Adobe Fonts, and Adobe Illustrator, all of which together with Frame.io will make it easy for teams to collaborate.  While still subject to regulatory approvals and typical closing conditions, the acquisition is expected to be completed in the next few months. Until the deal is final, each company will continue to operate independently.  Upon close, Frame.io co-founder and CEO Emery Wells and co-founder John Traver will join Adobe. Wells will continue to lead the Frame.io team, reporting to Scott Belsky, and as far as we know, DCS Advisory Board member Michael Cioni remains on that team.
###
ARRI Rental North America announces New HQ in Long Island City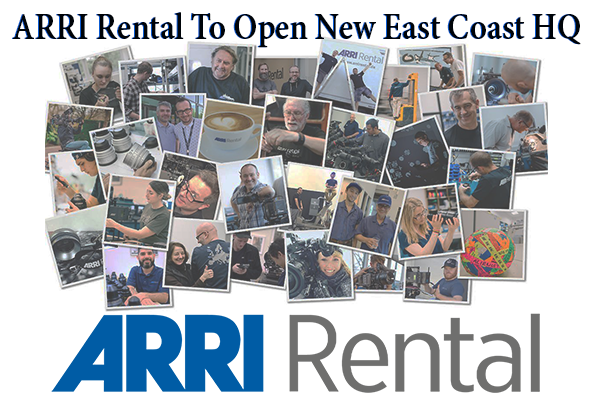 ARRI Rental North America has announced plans to open a new headquarters in Long Island City, New York, during the first quarter of 2022. The state-of-the-art facility will offer comprehensive equipment and services. The new location will also serve as a creative hub for production communities in New York and the greater North Eastern region.  The new premises will replace the existing ARRI Rental facilities in Secaucus, NJ and Brooklyn, NY.
The new office location will bring together operations and personnel from ARRI Rental's current NYC area facilities into a unified presence under one roof under the direction of Andy Shipsides, President of ARRI Rental North America.  The existing locations will continue to operate and service clients until the move to Long Island City has been completed in early 2022, with a transition plan in place to ensure continuity of service for clients' productions.
The three-story space will feature 10 large prep bays, four feature rooms, a machine shop, and a customer lounge. The 42,000 square-foot facility will also include a creative space, and two 8,000 square-foot rooftop decks designed for hosting events, camera tests, product demonstrations, training, and film screenings. The Long Island City location was chosen to offer fast and efficient access via highways and public transit, and is in close proximity to major New York-area stages. Filmmakers will enjoy access to ARRI Rental's full line of camera systems, lenses, and grip equipment at the new location including the ALEXA 65 and ALEXA Mini LF cameras, DNA lenses, and Hover Dolly.
###
One DP's Perspective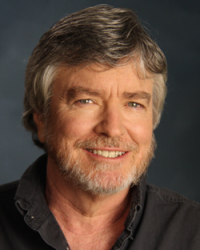 by James Mathers
Cinematographer and Founder of the Digital Cinema Society
Deep Fakes — Not All Fun and Games Anymore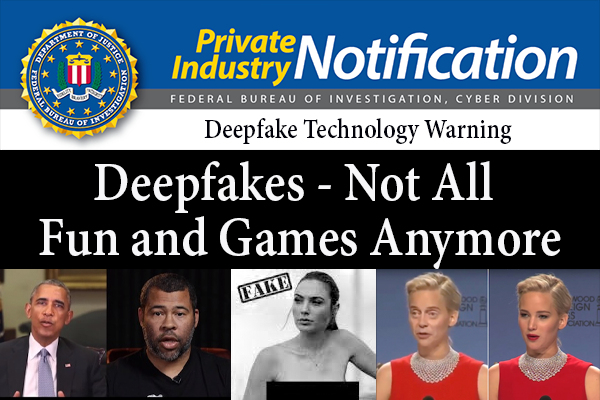 Artificial Intelligence is a powerful tool that can be used to speed up and improve the creation of visual effects, among many other uses in our industry and beyond.  However, a Pandora's box of ethical and security issues are now coming to the fore.  The FBI recently warned private digital security firms that "Malicious actors almost certainly will leverage synthetic content for cyber and foreign influence operations in the next 12-18 months. Foreign actors are currently using synthetic content in their influence campaigns, and the FBI anticipates it will be increasingly used by foreign and criminal cyber actors for spear-phishing and social engineering in an evolution of cyber operational tradecraft.".
For thousands of years we have relied on our eyes and ears to separate truth from lies and fact from fiction. As a democratic society, we already have our hands full trying to combat the rise of fake news.  Now AI technology is on the verge of making it impossible to know whether what we are seeing and hearing is real or fake.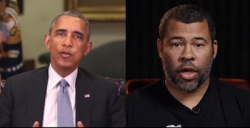 Deep learning technology is being applied to create deceptive audio and video content with hyper-realistic manipulation of digital imagery that can alter images so effectively it's nearly impossible to tell real from fake.  With millions of views, most people have probably seen this three year old example of President Obama giving a speech voiced by filmmaker/comedian Jordon Peele; if you haven't:  https://youtu.be/cQ54GDm1eL0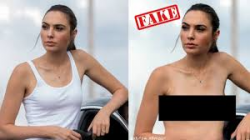 Deepfake examples are becoming more and more convincing. The doctored videos used to show up mainly as pranks, or to feature celebrities engaged in pornography; (porn has been a longtime accelerator of digital technology.)  However, we are now seeing deepfakes entering mainstream media used in movies and even news broadcasts.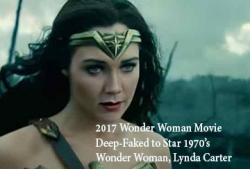 You can now find deepfake examples on YouTube that are on par with the CGI footage found in the original film the scenes were taken from; (a re-remastered version of the 2017 Wonder Woman starring Gal Gadot is reimagined with Lynda Carter, who played the lead character in the 1970s TV series of the same name:  https://youtu.be/BwRmeT1lEFg
Examples such as these have led to concerns over how the tech could be abused to create realistic doctored videos, made for nefarious purposes.  Recorded Future, a digital security incident-response firm, noted that potentially bad actors have turned to the dark web to offer customized services and tutorials that incorporate visual and audio deepfake technologies designed to bypass and even defeat security measures.
While online tutorials are a great way to access training on new technological software, such forums are being used to share tools and best practices for deepfake techniques and technologies for the purpose of compromising organizations.  This is especially worrisome since so much of our work is now being done remotely as a result of the pandemic.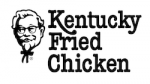 Some readers will be old enough to remember the Kentucky Fried Chicken advertising slogan, "The Colonel's face is all over the place."  Well, now all of our faces are electronically spread across the internet via video conferencing, creating a wealth of audio and video data that can be used to make compelling duplicates.  So, it might look like your boss is telling you via Zoom to make unauthorized transactions and drain the corporate coffers, but it could just be a hi-jacked avatar.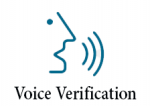 The last time I called my bank's automated phone system, it asked if I wanted to record a voice verification by repeating the phrase "My voice is my password, please verify me."  However, I'm not so sure that is a good idea.  In a report from Experian outlining the five threats facing businesses this year, synthetic identity fraud, in which cybercriminals use deepfakes to dupe biometric verification, was identified as the fastest growing type of financial crime. This will inevitably create significant challenges for businesses that rely on facial or voice recognition software as part of their identity and access management strategy.
There are other ways this promising technology is being used that should be a little concerning for performers.  I'm happy that the last Fast and Furious feature to star Paul Walker was able to use his sibling as a double and seamlessly blend Paul's face to finish the film after his untimely death.  Or, that  the same basic technology was used by J.J. Abrams, taking footage from The Last Jedi so that Carrie Fisher could appear in Star Wars: the Rise of Skywalker; a movie that was not even scripted at the time of her death.  However, if I were still a professional actor it would make me a little uncomfortable to know that a "digitized" version of my likeness could be seamlessly manipulated to appear in any number of productions off into the future.  And the same goes for musical artists, as in Tupac Shakur performing at a live event, the 2012 Coachella Music Festival, some fifteen years after his death.  Yes, it's cool technology, but it can also be a little scary.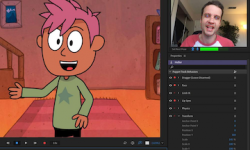 It's not all gloom and doom, though. AI is a great asset in speeding up and improving post-production.  From visual effects to picture editing, all major post production software now takes advantage of this kind of AI technology.  A fun example is Adobe's Character Animator which integrates pretty sophisticated motion capture technology and is included as part of the Creative Cloud suite of software.  It allows users to create animations in realtime with lip-sync, expressions, and gestures tied to your voice and movements with a simple webcam and mic.  Although the animation is somewhat basic, it is easy to see how a little more sophisticated version for which the technology already exists, can become photo-realistic.    https://www.adobe.com/products/character-animator.html#riverflow4
We don't need to be afraid of AI.  It's not terminator robots or sentient machines who will conquer mankind and make us their slaves.  It's technology that can make our lives better, especially as content creators.  Although I'm not a conspiracy monger, at the pace this kind of technology is advancing, I'm not sure how we are going to know that what we see today is original, unadulterated, "organic" content.  As with a magician, it is rightly the filmmaker's job to create illusion, but when these tools are used for other than entertainment content, we need to be very careful.
###
Renewing Your Membership and Supporting DCS
We count on your dues and contributions to continue our mission and maintain our services to members. So, if your membership has expired, or you simply want to show your support of our effects, please take a few minutes to send a donation. Membership is available at the $50 annual level or $300.00 for a Lifetime Membership. You can follow the convenient PayPal links, (using any major credit card, and you don't need to be signed up for PayPal,) or you can send payment to our offices at P.O. Box 1973 Studio City, CA 91614, USA.
PayPal Annual Renewal Link – $50.00US:  https://paypal.me/digitalcinemasociety/50
Paypal Lifetime Renewal Link – $300.00US: https://paypal.me/digitalcinemasociety/300
Checks should be sent to: The Digital Cinema Society, P.O. Box 1973, Studio City, CA 91614, USA. Check payments must be in US dollars. Please note that if you are a student, or otherwise cannot afford the dues, just send a note and we will be happy to extend your membership. ** Student and Complimentary memberships do not include a membership card.
###
THANK YOU TO OUR SPONSORS
As always, we want to send out a big thanks to all "Friends of DCS," whose support makes it possible for us to continue the DCS mission of educating the entertainment industry about the advancements in digital and cine technology:
AbelCine – ACES – Adobe – AJA – Anton/Bauer – ARRI – Avid – BB&S Lighting – Band Pro – Blackmagic Design – Bright Tangerine –  Canon – Cineo Lighting – Cinnafilm – Cooke Optics – Core SWX – Dadco/SunRay – Dedolight California –  ETC – Fiilex – Film Gear – FLUOTEC – FootageBank – Fujinon – Infinity Photo-Optical – K 5600 – Kino Flo – L.A. Rag House – Lectrosonics – Leitz Cine Wetzlar – LiteGear – Litepanels – Litra – Luminys – MacSales – Matthews Studio Equipment – MACCAM – Mole-Richardson – Nanlite – Nila – OConnor – OWC – Panasonic – Panasonic Lumix – Panavision – P+S Technik – Quasar Science – Riedel – Rosco – Rotolight – Sachtler – SIGMA – SmallHD – Sony – Teradek – The Rag Place – The Studio-B&H – Vision Research – Westcott – Wooden Camera – Zeiss
###
DCS MEMBER BENEFITS and DISCOUNTS:
DCS members in good standing can also receive significant discounts on products and services from companies including: Core SWX - The Camera Division Design Lab - Raleigh Studios Screening Services - LensProToGo – Final Draft – Wooden Camera – SimpleDCP – Zacuto – IMDBpro – DECKHAND Camera Rental – Tek Media Electronic Repair – AbelCine – BB&S Lighting – Kit & Kaboodle Craft Service – Birns & Sawyer – NightSky Web Hosting – American Cinematheque – ProductionHub. And if your company would like to offer your fellow members meaningful discounts on products or services, let us know and we'll consider adding your offer to the page. Visit the DCS Member Discount page for all the details: www.digitalcinemasociety.org/member-discounts
Follow DCS on Social Media
Follow DCS on Facebook, Twitter and Instagram. Don't forget that the Digital Cinema Society has a Facebook fan page. Check in for the latest news, event details and general DCS hubbub at: http://www.facebook.com/DigitalCinemaSociety
On Twitter, you can follow us @DCSCharlene
On Instagram at: digitalcinemasociety
Our Home, The Digital Cinema Society:
"It is not the strongest of the species that survive, nor the most intelligent, but the most responsive to change." Charles Darwin