DCS UPDATE
Things are hopping for DCS. It seems like just yesterday, (well actually is was), that we wrapped up our NAB efforts, and Cine Gear Expo starts next month. We'll be conducting sit-down interviews and roaming the back lot at Paramount Studios to report on new technology. We will also once again host our annual Lens event, which this year will focus on Large Format lenses.
In lieu of this month's essay, James Mathers offers a curated guide to our many NAB interviews, picking out some items of particular interest for members. There is not much industry news to tell you about; everyone is still trying to recover from NAB.  Our friends at Avid are holding an open house at their newly upgraded Burbank facilities on May 15th.  Look for more details on this and many other events happening the world over in our Calendar of Events on the DCS website.
DCS @ Cine Gear Expo 2019: Focus on Large Format Cine Lenses from the Buyer's POV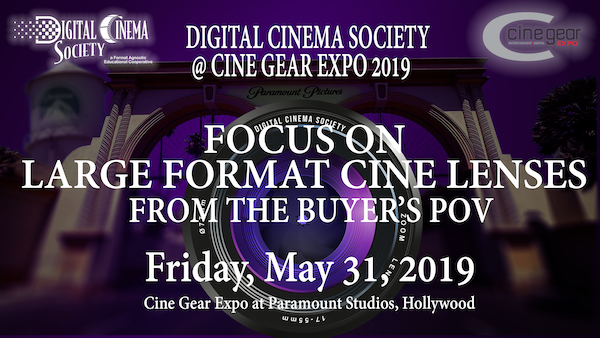 Friday, May 31, 2019, 3:45pm – 5:00pm, Cine Gear Expo, Screening Room #5 (upstairs from the Sherry Lansing Theater), Paramount Studios, Hollywood
The Digital Cinema Society will reprise its annual examination of the Cinema Lens market, this year, with a concentration on covering the expanding sensor sizes of many popular cameras.  We'll see what's new from some of the top lens manufacturers and how they are reacting to this trend and others such as anamorphic cinematography.  If you're thinking of investing in Cine Lenses, this event is tailored for you.  Companies invited to participate include, (in alphabetical order): Angenieux, ARRI, Canon, Cooke, Fujinon, Leitz, P+S Technik, Schneider Optics, Sigma, Tokina, and Zeiss.
There is no charge to registered Cine Gear Expo attendees and registration is free until 11:59pm Pacific time, May 25, 2019.
Other Cine Gear Expo activities include the Film Series Competition Screenings – May 30th / Exhibits, Premier Seminars, Exclusive Screenings, Awards Presentations, Special Events – May 31st-June 1st / Master Classes – June 2nd) Paramount Studios, Hollywood, CA
The event will feature 300 exhibits and dozens of complimentary seminars and panels covering a range of filmmaking insights, techniques, and technology from top filmmakers. The studio's famous theater will host Cine Gear's renowned film screenings and the Cine Gear Film Series Competitions. For more information about Cine Gear Expo, to see the full lineup of exhibitors, screenings, and seminars, and to register: visit: www.cinegearexpo.com
Again, please note: Registration is free until May 25, 2019 at 11:59pm Pacific time. After that time, a $30.00 CASH admission fee will apply to all new registrants, payable at registration. No Exceptions! Register at: www.cinegearexpo.com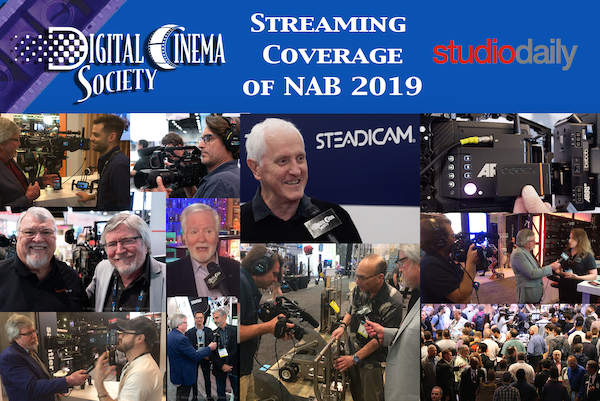 DCS Coverage of NAB 2019: Bigger Sensors, The Lenses to Cover Them, Better Color Control of LEDs, New Battery Options for Cameras and Lights, and Smarter/Faster Post Production and Many Good Friends
If you were not able to make the trek to Las Vegas and really want to get down to the nitty-gritty and see what was new at NAB, you can view all sixty-two of our streaming interviews from the show floor.  (A full list with links follows).  However, you may only want to view certain selections of particular interest.  So, let me break them down into a few categories for more efficient exploration.
Cameras:

A large number of our camera related interviews dealt with the growing size of their sensors.  New Digital Cinema camera systems from ARRI, Canon, and Sony all feature sensors that certainly qualify as "Large Format".  Updated mirrorless cameras from Panasonic Lumix and Fujifilm also sport new large sensors.  Even the Pocket Cinema Camera 4K from Blackmagic Design went from a Super16 to a 4/3" size sensor.  Other interesting cameras that we covered included the super high-speed Onyx from Vision Research, which is capable of reaching speeds of over 12,000fps in HD.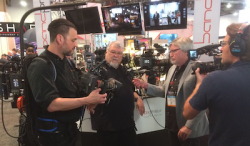 Both Sony and BandPro's interviews covered an interesting new feature of the Venice camera.  An option known as "Rialto," (which is rumored to have been created for James Cameron's Avatar sequels).  It allows the optical block to be separated from the camera and connected via an umbilical cord that can stretch up to 18 feet from the camera body to make for a very compact camera head, great for handholding or to get into tight spaces.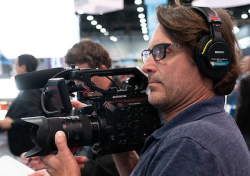 We also covered the 5.7K Panasonic EVA1; in fact we shot all of our NAB coverage again this year with it.  It is quite compact and weighs only 2.65 lbs which allowed our Cinematographer, Cameron Cannon, to go four straight days hand holding the camera.  The 5.7K Super 35mm-sized sensor down samples beautifully to 4K and the ability to record on economical SD cards allowed us to constantly rotate the cards to our Editor, Chis Knell, who was set up across the street from the Las Vegas convention center in order to quickly get the interviews up on the web.
Lenses and Filters:
Meanwhile, lens manufacturers were demonstrating a wide selection of new glass to accommodate so many new large sensors.  We looked at large format lenses from Zeiss, Cooke, ARRI, Sigma, Tokina, Canon, Leitz, Fujinon, P+S Technik, and Angénieux, which all covered large format, including new Large Format Zooms from both Fujinon and Leitz.  And yes, Anamorphic lenses are still a hot topic, with lenses from P+S Technik, Cooke, and Angénieux.  Heading in the other direction, our interview with Tiffen Filters demonstrated filters to cover the micro-sized sensor of the DJI Osmo Pocket Camera, as well as improvements in IRND technology for their larger sized Natural ND Filter line.  They are designed to work with any digital camera for neutral full spectrum exposure control.  Rounding out Cinema Glass, Schneider Optics announced a new line of Grads based on their RHOdium Full Spectrum Neutral Density filters.  They will be available in the 4th quarter of 2019 and come in both hard and soft edge in densities from .3 to 1.8.
Lighting:
There is a lot of progress being made in the area of LEDs for Cinema Lighting these days.  Across the board they are achieving better color rendition, but are also getting even more efficient with more light output per watt.  They also are achieving better control, often wireless with sophisticated apps for mobile devices.  In most cases, manufacturers are taking advantage of mixing LEDs with different color spectrum characteristics in order to create various cocktails of color.  The technology, sometimes referred to as RGBW, or RGBWW, can fill in and compensate for missing parts of the spectrum to create beautiful "white light" or extremely saturated color values, all with increased output compared to early LED models.  We are getting to the point where we can now enjoy the many advantages of LED lighting, (low power consumption, light weight, and cool operation,) without the horrific color rendition issues we faced at the dawn of LED lighting.
If your interest is Lighting, you'll want to see the interviews listed here in alphabetical order:  ARRI, BB&S, Dedolight, DMG Lumiére from Rosco, Fiilex, FLUOTEC, Kino Flo, Light & Motion, LiteGear, Litepanels, Lupo, Mole-Richardson, Nila, Quasar Science, Westcott, and Zylight.  TRP, (the Artists formerly known as The Rag Place,) also discussed an electronic lighting control system they are offering.  They still make their famous soft boxes and other modifiers manufactured in partnership with DoPchoice, but with the new name also comes a vast expansion of their product line.  In addition to a wireless DMX control, they now also offer an impressive car mount system that is a big improvement over the traditional hostess trays and hood mounts.
Camera Support & Accessories: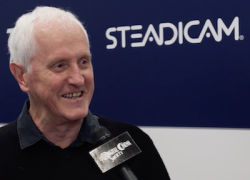 One of the most enjoyable interviews I conduct every year is with the legendary Garrett Brown, inventor of the Steadicam.  This year Garrett left the announcements of new innovations to Tiffen's new VP of Marketing, Seth Emmons.  Garrett discussed the art of camera operating as the eye of the audience and the relative merits of a gyro gimbal stabilized system compared to a traditional Steadicam.  Seth then followed with the introduction of a new product that combines the best of both technologies, the Steadimate-S, designed to work in conjunction with the DJI Ronin-S stabilizer.
Wooden Camera's Ryan Schorman never disappoints, and this year, he introduced a couple of new innovations as improvements to their existing line including the "Shoulder Rig V3" in two versions, (one basic, and the other with seemingly endless adjustment possibilities).  Another new product is a 4.5" round filter holder for their popular Zip Box Pro.  It can be used to add an additional filter stage with either their snap-on or swing-away models and an easy rotating gear mechanism makes it ideal for polarizers.
We spent a lot of time at the Vitec booth; they have been systematically acquiring great companies that we have been covering for many years, many in the camera support and accessories space.  In addition to Wooden Camera, Teradek, SmallHD, Anton/Bauer, OConnor, and Sachtler are all part of this family.  I was happy to see in many cases that these separate companies are working collaboratively to make better integrated products.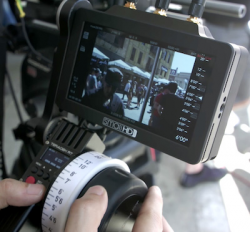 Teradek, for example, has been making great strides in their line of wireless products.  They introduced the Bolt 4K, a first to offer 4K wireless transmission with HDR monitoring capability with no latency.  So, not only do Directors and DPs get great looking images that can be reliably transmitted up to 1,500 feet, Camera Assistants pulling critical focus off a monitor can take advantage of the lack of latency to keep up with the action using products like their Teradek RT FIZ system.
Working with SmallHD's new "Bright" line of field production monitors displaying up to 1,800 nits makes for easy viewing even in uncontrolled outdoor environments.  Their new "Touch" line also adds touch screen control, but what makes this really special is that data from the camera, such as lens metadata, can now be fed into the wireless signal and displayed on the monitor being used to pull focus, even displaying depth of field calculations in real time.  SmallHD has also been working with various manufacturers to actually control the menu functions of their cameras via ethernet; (currently works with the ARRI Mini and soon also the Sony Venus and RED).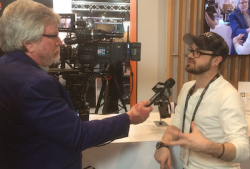 I have been concerned with the rise of large sensor cameras and the resulting shallower depth of field, fearing that we were in for a lot of soft focus.  However, I'm encouraged to see all these different manufacturers working together to solve problems and make better tools for filmmakers.  Michael Cioni, of Panavision and Light Iron, was also quite impressed with these combined technologies.  He spent a good deal of his interview discussing these technologies from other companies, as well as how they are collaborating to create smarter workflows, in addition to Panavision products such as a new anamorphic zoom.
We also interviewed two other Vitec brands, OConnor and Sachtler.  OConnor highlighted a little of their heritage, sharing how the company got started as a result of founder Chad OConnor's love of trains and a friendship with fellow enthusiast, Walt Disney.  Steve Turner also emphasized their commitment to service the world-over with a spare parts kit that can be shipped anywhere with the ability to completely assemble a head such as the popular 2575.
Sachtler chose to have a user of their product, rather than a company rep, point out the benefits of their light weight tripod system known as FlowTech.  These smooth carbon fiber sticks quickly go between camera heights of under two feet to over five feet and weigh only about 10 lbs, yet support payloads up to 66 lbs with the new 100mm model; (available with and without mid-level spreaders.)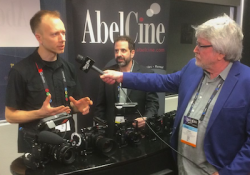 AbelCine's interview this year also delved into the area of camera support. Jesse Rosen announced a new program they have developed to help new innovators bring their products to market with a combination of design, manufacturing, and marketing consultation.  The test case for this new approach is a unique camera cage developed by Cinematographer Sam Sielen.  The cage is designed to work with any number of DSLR and mirrorless models to not only add the requisite accessories to shoot motion, but to also quickly switch between camera models for maximum versatility.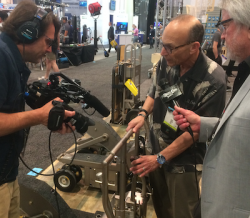 Coverage of camera support would not be complete without delving into the dollies.  We talked to J.L. Fisher's Frank Kay to get an update on their famous camera platforms.  Although they are the standard of the industry, they never stop looking for ways to improve on their dolly technology.  Frank introduced a new set of rubber tires that can go directly from floor to track without the need of track wheels or setting track guides, (even on curved track!).  They are also upgrading all of their dollies with a new valve system that gives a positive indication of when the arm will engage as well as a quick way to get back to factory default settings after making adjustments for various speeds and loads.
Battery Power:
Battery power is a growing area of interest, not only to power cameras, but increasingly also as a source to run LED lighting.  We got updates on the latest battery technology from Anton/Bauer, Core SWX, and BlockBattery.  Anton/Bauer stressed their work to increase duration, life cycles, and ruggedness, while Core SWX and BlockBattery highlighted their ability to work at different voltages.  Cameras have traditionally drawn power in the 14volt range, but newer cameras, such as the ARRI LF, and many accessories and lighting instruments, require higher voltages that may range, (as in the case of the ARRI Skypanel) all the way up to 48volts.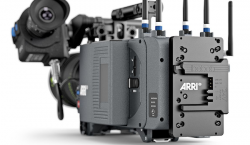 These manufacturers highlighted their accomplishments in efficiently delivering a wide range of voltages, and Bebob also showed off a new battery mount developed in association with ARRI that will be incorporated in all new ARRI cameras starting with the Mini LF.
Post Production, Storage, and Workflow:
There are a few companies we cover every year that stand at the gateway bridging the divide between Production and Post.  One is Blackmagic Design, who used NAB to introduce a new camera, but also had many new capabilities, which they've added to DaVinci Resolve, to brag about.  The new camera is known as the URSA Mini Pro G2, ergonomically identical to its predecessor, the USRA Mini Pro, but with a greatly improved sensor for more sensitivity, dynamic range, and the ability to reach much higher frame rates; (120fps in UHD and 300fps in HD).  Like all Blackmagic cameras, it now records in Blackmagic RAW, a file format capable of 12 bit color space and variable compression.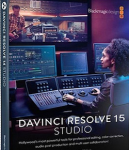 As for Resolve, now ten years after joining the Blackmagic Design family, they are still adding significant new features that are included at no cost to anyone who has ever obtained a Resolve license.  This includes all the capabilities of any popular editing system, even up to 8K resolution, plus the color correction tools of DaVinci, the high end audio sweetening tools of Fairlight, and the very sophisticated VFX features previously found in the Fusion platform, which used to be sold as a separate software bundle.  All the while, the purchase price remains $299, and it is included free with all BMD camera purchases.
Another company showing products that work in both production and post is AJA.  They have been developing a whole ecosystem to more effectively deal with evolving technologies like 8K, IP workflows, and HDR.  One new recording product that caught my eye was the Multi-Channel KiPro Go.  It's a rack mountable file-based recorder capable of capturing 4 channels of ProRes, Avid DNxHR, HR, and H.264, from any combination of SDI or HDMI inputs.  The recording media can be extremely economical USB media, (thumb drives if you like).  You can mix and match formats and channels, for redundant copies, proxies, 4 camera ISOs, or a quad split.  Although there are only four input channels, you have the ability to actually record five, useful for say a 4 camera ISO and an additional quad split.  The KiPro Go Plus offers most of the same features, but adds the ability to record multi-channels of 4K and uses larger capacity removable flash drives instead of USB.
On the HDR front, AJA has come up with a host of new tools to analyze, process, and cross convert all manner of HDR and SDR feeds, which is especially crucial at this time when there is no one established standard, and content creators have to deliver simultaneously in so many formats.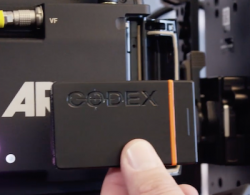 A third company that bridges Production and Post is Codex.  We know that they work with every high end Digital Cinema camera platform to reliably record and manage data.  As part of that work, they have developed tools for content storage and manipulation.  Notable is their introduction of HDC, (High Density Encoding), which works with ARRI RAW files to losslessly reduce the file sizes by 40%, speeding up transfer times, workflows, and reducing the cost of storage.  Also new this year is a compact drive that is integrated into the body of the new ARRI Alexa Mini LF.  The rugged compact drive is not much bigger than a pack of matches yet holds 1TB of data.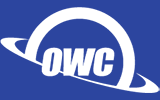 Speaking of storage, we caught up with the Founder and CEO of OWC, Larry O'Connor.  OWC always has a large range of new products and this year was no exception.   He started by presenting the very small form factor, external USB-3 Flash Drive known as the Thunderblade, which goes up to 8TB with an incredibly fast sustained 2,400 mbps through data flow.  He also discussed their Thunderbay Desktop RAID enclosures, which are now available with Thundbolt 3, (although they are still manufacturing and supporting Thunderbolt 2).  Their Thunderbay 6 model, (6 bays), can presently be loaded with up to 84TB, and all OWC storage products come with SoftRaid, software for safely and efficiently managing RAID storage, on their products as well as other manufacturers'.  New SoftRaid features include the ability to work with both Windows and Mac OS in a mixed environment, and SoftRaid also now offers the option of data encryption.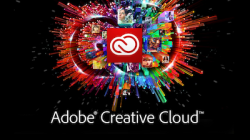 Since moving to a cloud based subscription service a few years back, Adobe has constantly been updating their Creative Cloud software, with new capabilities.  This year, they are harnessing the power of AI, (Artificial Intelligence), which they refer to as "Sensai" to concentrate on performance enhancements.  For example, Premiere Pro render speeds are increased up to 30 times in some cases, and they have optimized the ability to seamlessly move between Creative Cloud apps including Premiere Pro, After Effects, Audition, etc.   They also showed some interesting compositing abilities made possible with a new function called "content aware fill".   Simply circle a part of the picture, even on a moving shot, and remove it.  In many cases, the app fills in the background by sampling the background frames without the need for elaborate tracking or rotoscoping.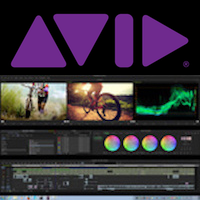 Meanwhile Avid is constantly working to improve their Media Composer product line to serve a wider variety of users.  They offer a new user interface that seems much more intuitive, which can allow for easier entry to the Avid platform.   Of course, they have had a lock on the high end feature and TV market for many years, and they are also making improvements there, such as the ability to work with 32-bit processing at resolutions up to 16K.  They are also putting a lot of energy into creating better collaborative workflows.  They have created better security with various levels of permissions and tracking of Changes.  They have also developed Avid Link, a mobile app that is offered free to the community for anyone looking to find, connect, and collaborate with other creatives, be it picture editing, music, or audio creation.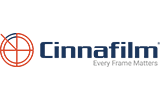 Image processing specialist Cinnafilm has long been in the business of creating software and plug-ins to high end Post facilities.  While partnering with companies such as Technicolor, they keep improving and expanding these services such as upconverting Standard Def SDR to High Def HDR.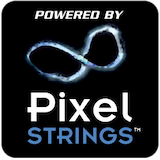 They've now taken all their image processing technologies in the cloud and are offering them via PixelStrings.  Complex processes like frame rate conversion, scaling, artifact removal, retiming, and DCP creation are offered as a cloud based service.  Editors can simply upload shots and pay as little as $2 a minute for many of these services, a huge savings from going to a Post Production facility.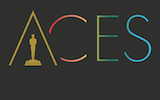 For an update on ACES, we met with Annie Chang, the VP, Creative Technologies at Universal Pictures and the Chair of the ACES project for the Science and Technology Council of the Academy of Motion Picture Arts and Sciences.  She gave us an overview of ACES, their effort to unify the Industry with regard to color management workflows, and the upcoming fall release of ACES 1.2 that will include the CLF, (Common LUT Format), ACES Clip, as well as support for non-ACES grading spaces.  Meanwhile, ACES 2.0 is now in the early planning stages.
We also conducted interviews with Reps from Adorama and The Studio-B&H who are both full service retailers that, in addition to exhibiting at NAB, also programmed educational content throughout the show.  Notable Filmmakers, Technologists, and Innovators shared their views on content creation and technology trends.
Covering NAB is a marathon effort which would not have been possible without the support of our sponsors and a very dedicated crew including:
Executive Producer Charlene Mathers  •  Producer David Mahlmann  •  Director of Photography Cameron Cannon •  Post Production Christopher Scott Knell  •  Production Associate Samantha Gilbert  • with Stills Photography by Mark Forman

Renewing Your DCS Membership
We count on your dues and contributions to continue our mission and maintain our services to members. So, if your membership has expired, or will soon, please take a few minutes to renew your membership at the $50 annual level or $300.00 for a Lifetime Membership. You can follow the convenient PayPal links, (using any major credit card, and you don't need to be signed up for PayPal,) or you can send payment to our offices at P.O. Box 1973 Studio City, CA 91614, USA.
PayPal Annual Renewal Link – $50.00US:  https://paypal.me/digitalcinemasociety/50
Paypal Lifetime Renewal Link – $300.00US: https://paypal.me/digitalcinemasociety/300
Checks should be sent to: The Digital Cinema Society, P.O. Box 1973, Studio City, CA 91614, USA. Check payments must be in US dollars. Please note that if you are a student, or otherwise cannot afford the dues, just send a note and we will be happy to extend your membership. ** Student and Complimentary memberships do not include a membership card.
THANK YOU TO OUR SPONSORS
As always, we want to send out a big thanks to all "Friends of DCS," whose support makes it possible for us to continue the DCS mission of educating the entertainment industry about the advancements in digital and cine technology:
AbelCine – ACES – Adobe – Adorama – Advantage Video Systems – AJA – Angénieux – Anton/Bauer – ARRI – Avid – BB&S Lighting – Band Pro – Blackmagic Design – BlockBattery – Canon – Cartoni – Cineo Lighting – Cinnafilm – Codex – Cooke Optics – Core SWX – Dadco/Filmlight – Dedolight California – DigitalFilm Tree –  Fiilex – FLUOTEC – FootageBank – Fujinon –  Hot Rod Cameras – J.L. Fisher – K 5600 – Kino Flo – KitSplit – Leitz Cine Wetzlar  Light & Motion – LiteGear – Litepanels – Luminys – Lupo Light – MacSales – MACCAM  - Manios Digital – Mole-Richardson – Nila – OConnor – OWC – Panasonic – Panasonic Lumix – Panavision – P+S Technik – Redrock Micro – Rosco – Sachtler – Schneider Optics – SIGMA – SIM Digital – SmallHD – Sony – Teradek – Quasar Science – The Rag Place – The Studio-B&H – Tiffen – Tokina Cinema – Vision Research – Westcott – Wooden Camera – Zeiss – ZGC – Zylight
REMEMBER YOUR DCS DISCOUNTS
 DCS members in good standing can also receive significant discounts on products and services from companies including: The Camera Division Design Lab - Raleigh Studios Screening Services - BMW/Mini – LensProToGo – Final Draft – Wooden Camera – SimpleDCP – Zacuto – IMDBpro – Manios Digital – DECKHAND Camera Rental – Tek Media Electronic Repair – AbelCine – BB&S Lighting – Kit & Kaboodle Craft Service – Birns & Sawyer – NightSky Web Hosting – American Cinematheque – ProductionHub – Advantage Video Systems. And if your company would like to offer your fellow members meaningful discounts on products or services, let us know and we'll consider adding your offer to the page. Visit the DCS Member Discount page for all the details: www.digitalcinemasociety.org/member-discounts
CALENDAR OF UPCOMING INDUSTRY EVENTS
The large number of listings and hyperlinks in our full Calendar of Events causes many e-mail servers to reject our eNewsletter. So, for a complete calendar of upcoming industry event listings for both the U.S. and International, please visit the Events Calendar on the DCS Homepage at:  www.digitalcinemasociety.org/events-calendar
Follow DCS on Facebook, Twitter and Instagram. Don't forget that the Digital Cinema Society has a Facebook fan page. Check in for the latest news, event details and general DCS hubbub at: http://www.facebook.com/DigitalCinemaSociety
On Twitter, you can follow us @DCSCharlene
On Instagram at: digitalcinemasociety
Our Home, The Digital Cinema Society: www.digitalcinemasociety.org
"It is not the strongest of the species that survive, nor the most intelligent, but the most responsive to change." Charles Darwin