DCS UPDATE
We've been busy here at DCS.  Our association with Cine Gear Expo and our activities there continue to expand.  From our annual event, "Focus On Cine Lenses From the Buyer's POV" to a more recent effort known as Backlot Perspectives, where we conduct in-depth interviews with prominent Filmmakers and Technologists.  Both are now streaming; (look below for links and more details.)
The rest of the summer also promises to keep us on our toes with our own events as well as covering the annual SIGGRAPH convention where we get a sneak peek at where technologies, such as Artificial Intelligence, are heading.  Such innovations, many seen for the first time at this important convention, will shape not only the Entertainment Industry, but our lives in general.  Although we're not yet taking RSVPs, I can tell you that we are currently organizing events in L.A., Chicago, Northern California, and New York City.  No rest for the wicked.
Industry news includes the election of leaders to the ASC, and we're proud to say that most are also members of DCS, including returning President Kees Van Oostrum, ASC.  In other news, Cineo Lighting has been acquired by NBCUniversal, and we need to report the sad news of the passing of Matthews Studio Equipment's Co-founder, Ed Phillips.
James Mathers' essay this month celebrates the many ground-breaking innovations that sprung from the Star Wars movies.  He describes a recent event he attended at the Academy of Motion Picture Arts and Sciences that compared VFX from the original Star Wars from 1977 to Rogue One released in 2016.
And don't forget to check out the DCS Calendar of Events, where you'll find details for many upcoming industry happenings the world over, including Adobe After Effects World in Seattle, Washington in July, the Flash Memory Summit in Northern California in August, and IBC in Amsterdam in September.
DCS @ Cine Gear Expo 2019: Streaming Cine Lens Panel and Backlot Perspective Interviews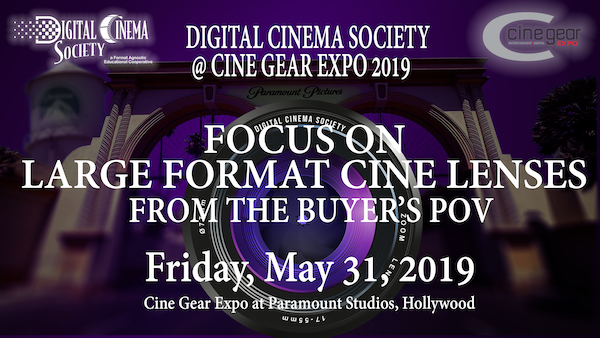 In this 75 minute discussion recorded in a Paramount Studios screening room during Cine Gear Expo, the Digital Cinema Society reprises its annual examination of the Cinema Lens market; this year, with a concentration on covering the expanding sensor sizes of many popular cameras. We see what's new from some of the top lens manufacturers and how they are reacting to this trend and others such as anamorphic cinematography. James Mathers leads a panel with representatives from companies including, (in alphabetical order): Angénieux, ARRI, Canon, Cooke, Fujinon, Leitz, P+S Technik, Schneider Optics, Sigma, Tokina,and Zeiss. If you're thinking of investing in Cine Lenses, this event is tailored for you.  
View it now on Vimeo at: https://vimeo.com/340804859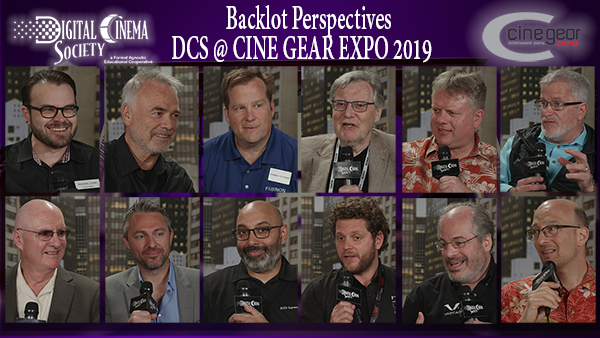 Taking advantage of Cine Gear Expo's ability to draw industry professionals from around the world to the backlot at Paramount Studios, the Digital Cinema Society conducted in-depth interviews with prominent Filmmakers and Technologists. DCS President James Mathers was able to gather a wide variety of viewpoints on current and future technology.
Interviewees include: ASC Directors of Photography Bill Bennett and Sam Nicholson, as well as Geoff Boyle, NSC of CML, and Joachim "JZ" Zell of ACES. Vendor interviews include: Michael Cioni of Panavision/Light Iron, Nils De Montgrand of DMG Lumiére, Snehal Patel of Zeiss, Marc Shipman-Mueller of ARRI, Tom Fletcher of Fujinon, Tim Smith of Canon, Mitch Gross of Panasonic Varicam, Ryan Smith of K5600, Steven Strong and Timothy Kang of Quasar Science, Tom Fletcher of Fujinon, AJ Gerth of OWC, Rich Pierceall of Cineo Lighting, Jose Flores of Core SWX, David Pringle of Luminys, Pat Caputo and Jordan Garretson of TRP, Tim Duff of MACCAM, Bill Meurer of Birns and Sawyer,and Jeff Stansfield of AVS.
Use this link to view all the interviews:
Industry News
Cineo Lighting Acquired by NBCUniversal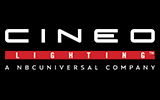 After what Cineo Lighting described as a long-time strategic partnership, Cineo and NBCUniversal are officially coming together, as the lighting company announced that it was acquired by NBCUniversal.  Rich Pierceall, now vice president of LED operations with NBCUniversal, announced that the Cineo brand, including its products and staff, will remain intact and that this acquisition will accelerate the company's ability to provide its tools to production professionals.  Chuck Edwards and Trisha Maas have also made the move to NBCUniversal to concentrate on LED Innovation and Studio Operations.
Van Oostrum Re-elected as ASC President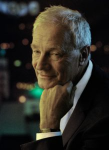 Longtime DCS member, Kees Van Oostrum has been re-elected to serve as president of the ASC for the fourth year in a row.  Van Oostrum has been responsible at the ASC for the establishment and oversight of the organization's program of Master Classes, and has also been charged with developing the group's diversity and online presence, as well as with the new ASC ARRI Educational Center, which is scheduled to open in September in Hollywood.  Other DCS members elected as officers include Vice Presidents Bill Bennett and Stephen Lighthill, and Secretary David Darby.
The ASC's 2019-20 board includes John Bailey, Steven H. Burum, Dean Cundey, George Spiro Dibie, Fred Elmes, Lowell Peterson, Steven Poster, Rodney Taylor, John Toll, Amy Vincent and Mandy Walker. Alternate ASC Board members include Charlie Lieberman, Chris Chomyn, Steven Fierberg, Owen Roizman and Levi Isaacks.
DCS Mourns the Loss of Matthews Studio Equipment's Ed Phillips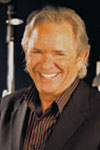 We were very sorry to hear news of the passing of Ed Phillips, who helped kick start Matthews Studio Equipment in 1969 and presided as President for nearly 50 years.  Ed died unexpectedly on Saturday, June 22 at the age of 72.  He began his film industry career on the backlot of Universal Studios, transitioning from drumming in the surf-rock band The Vulcanes to pulling cable and operating machines. He built Matthews Studio Equipment alongside original founder, Roy Isaia, before teaming up with Carlos DeMattos in 1974 to form Matthews Studio Equipment Group.
Ed was always passionate about innovation and standardizing the gear used on set. He started with the first folding-leg C-Stand, then the 5/8" baby pin, and the 1-1/8" junior pin. In the early 70s, he saw the need to unify lighting and rigging standards in Grip and Electric departments, creating the Combo Head and Combo Stand to serve both. Over the past five decades, in partnership with inventors and other industry leaders, he shepherded Matthews through such innovations as the Cam Remote Head, the Tulip Crane, the Vator Cranking Stands, and the MAX Menace Arm.  His focus on product innovation led to three Scientific and Technical Academy Awards, as well as two Emmy awards.  Ed leaves behind his wife Norma; daughters Emily, Julie, and Jamie; and son Tyler.
ONE DP's PERSPECTIVE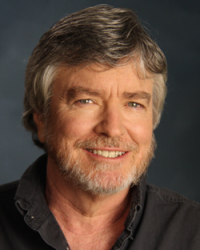 by James Mathers
Cinematographer and Founder of the Digital Cinema Society
Celebrating and Comparing VFX Innovations From The Star Wars Movies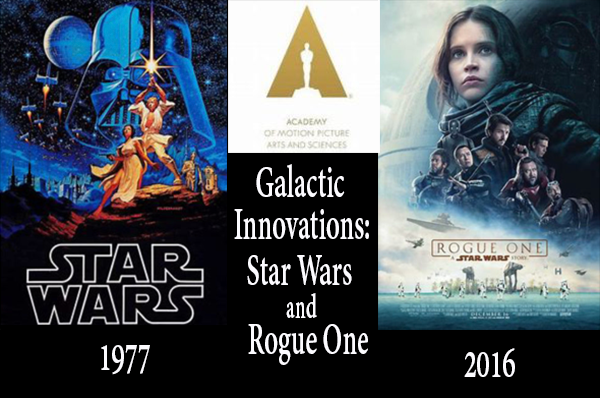 While the Digital Cinema Society has never advocated for digital acquisition or post methodologies over film, we have been a witness to a sea change in the way movies are made, distributed and exhibited.  Celluloid capture is now a boutique business and exhibition on film is all but nonexistent.  There may be no better example to compare these differing approaches than to analyze two of the many features in the Star Wars franchise, one that followed an analog path to the screen, and the other digital.
I consider myself extremely lucky to have had the chance to attend an epic educational event put on by the Science and Technology Council of the Academy of Motion Picture Arts and Sciences.  The event entitled "Galactic Innovations: STAR WARS and ROGUE ONE," was held on June 27th at the Academy's Samuel Goldwyn Theater.  With an amazing group of presenters who actually worked on at least one of these movies, (some on both,) a clear contrast was drawn between the analog technologies developed for the first STAR WARS released in 1977 with the all-digital toolsets used to create ROGUE ONE released in 2016.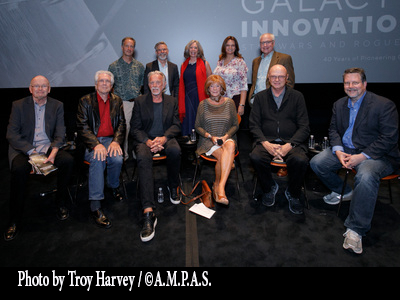 The festivities consisted of short presentations followed by a panel hosted by Kiri Hart, co-producer of ROGUE ONE.  Presenters on stage included John Dykstra, Oscar-winning Visual Effects Artist, STAR WARS and Spider-Man 2; Dennis Muren, Oscar-winning Visual Effects Artist, E.T. the Extra-Terrestrial and Jurassic Park; John Knoll, Oscar-nominated Visual Effects Artist, Pirates of the Caribbean: Dead Man's Chest and ROGUE ONE; Ben Burtt, Oscar-winning Sound Designer, E.T. the Extra-Terrestrial and Indiana Jones and the Last Crusade; Marcia Lucas, Oscar-winning Film Editor, STAR WARS and American Graffiti; Bill George, Oscar-winning Visual Effects Artist, Innerspace and Harry Potter and the Prisoner of Azkaban; Harrison Ellenshaw, Oscar-nominated Visual Effects Artist, The Black Hole and Tron; Bruce Nicholson, Oscar-winning Visual Effects Artist, Raiders of the Lost Ark and Poltergeist; Richard Edlund, Oscar-winning Visual Effects Artist, STAR WARS and Raiders of the Lost Ark; and Rachel Rose, Visual Effects Artist, ROGUE ONE.
I'm proud to say that several longtime DCS members were integral to organizing the event including Rob Hummel, President of storage technology company, Group 47, and Chair of the Public Programs and Education arm of the Science and Technology Council, as well as Joe DiGennaro, who is a Research Technologist on the staff of the Sci-Tech Council.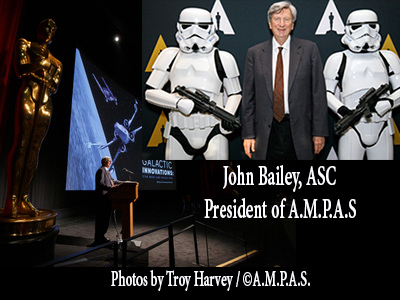 The audience was warmed up with a behind-the-scenes/gag reel from the very early days of ILM circa late 1970s.  It featured many of our presenters clowning around and blowing off steam in what looked to be a demanding, yet fun place to work.  Then, after he was escorted in with much fanfare by two fully outfitted Storm Troopers, the official program started with a few words of welcome from Academy President, John Bailey, ASC.  Richard Edlund then quickly got things going discussing what he credited for really starting a revolution in visual effects, the "Dykstraflex" motion control camera.  The VistaVision film camera and boom arm, which was built to shoot miniatures for the first Star Wars movie, and has since been donated by George Lucas to the Academy museum, could be seen on display in the lobby after the event.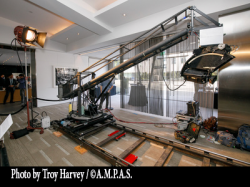 Prior to this innovation, miniatures were animated by using successive still frames and moving the models ever so slightly between each frame.  Besides being extremely laborious, another problem was the issue of stutter, as demonstrated by clips that were shown of Ray Harryhausen's work on the Sinbad films from the late 1950s.  According to Edlund, motion blur was the vital secret that made the Star Wars shots of the spacecraft so believable as they appeared to fly by the camera.  His emphasis on motion blur got me thinking about how essential it is to achieving a cinematic look and the subsequent suspension of disbelief that is so necessary in visual storytelling.  (In my experience, it is the motion blur created by having a shutter open at least 180 degrees that really makes cinematic magic.  It is a much more critical ingredient to the recipe than shooting at 24fps….But I digress.)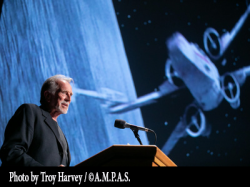 John Dykstra then took to the podium and explained that they were constrained by photography in the physical world, in other words, they had to put real objects in front of the camera and photograph them, (and real explosions!)  Both the camera and objects were dynamically moving in nonlinear paths and the system was able to create precisely repeatable multiple takes necessary to add all the elements to each shot.  Some complicated shots required over 50 passes through the optical printer.
Miniatures were photographed at slow frame rates to make them appear to be quickly moving and extremely long exposures were necessary in order to stop down and achieve believable depth of field; (f16 was a common f-stop).  The 8-perf VistaVision format was selected to minimize the degradation that occurred when duplicating to add layers.  However, such a large format created an additional challenge, as is still the case today, a dearth of lenses capable of covering such a large image area.
The far-reaching changes that led to the current state of Digital Cinema production, post, and exhibition occurred thanks to the ambitious pioneering effort of many filmmakers, exhibitors and technologists.  However, among this particular group, and the movies they had a hand in creating, are many milestones along the journey.  One man, even though he was not physically present in the room, is responsible for contributing to so many enormous innovations that have developed over the last couple of decades, I'm referring to George Lucas.
Not only was Lucas' 1999 Star Wars Episode I: The Phantom Menace one of the first major features to include electronically acquired footage, it was among the first motion pictures to be screened digitally before paying audiences, helping to further shepherd in the transition from celluloid to digital.  Although much of the movie was acquired on film, the digital footage he shot blended seamlessly, and he announced later that year that he would acquire future sequels digitally, (at that time, hi-def digital video.)
Lucas then reached out to Sony to incorporate 24 frame per second capture, (the standard for broadcast video had been 30fps).  In June 2000, Star Wars: Episode II – Attack of the Clones began principal photography shot almost entirely using a Sony HDW-F900.  All the while, he was also pioneering nonlinear electronic editing with the EditDroid system which was developed in the 1980's in cooperation with Convergence and eventually sold to Avid Technologies.
As explained in an interview George Lucas gave us in 2001 for our documentary, Digital Cinema Solutions, (the precursor to the Digital Cinema Society),"We spent a great deal of money on research and development and tried to push the medium forward to make the process of making films easier for the artist, because I wanted to make it easier for myself, to cut the films, to shoot the films.  Advancing the technology forward a little here, a little there, does just that.  It cuts costs and makes it easier for the artist to realize their vision".
Although his contributions to shooting, editing, and distributing movies digitally were ground breaking, the most notable advancements Lucas helped to spur may have been in the area of visual effects.  The team assembled with the help of John Dykstra not only helped to innovate analog methods, but were also there at the genesis of computer generated imagery.  Industrial Light & Magic was quietly shepherding the evolution of digital effects with innovations such as the liquid-metal T-1000 of Terminator 2 (1991) and the amazingly lifelike dinosaurs of Jurassic Park (1993).
Longtime, and now former Creative Director of ILM, Dennis Murren has collected 8 Oscars.  Although several are for his work on Star Wars features, they also include recognition for his work on ET, the Extra-Terrestrial, Indiana Jones and the Temple of Doom, The Abyss, Terminator 2: Judgment Day, and Jurassic Park.  The current Chief Creative Officer at ILM, John Knoll, although not around at the formation of ILM, received a Scientific and Technical Award from the Academy, along with his brother, Thomas, for the original architecture, design, and development of Adobe Photoshop, the kind of technology at the heart of modern computer generated VFX.  Their collective experience is broad, which was credited by John Dykstra, along with their ability to collaborate, for the great success of ILM over the years.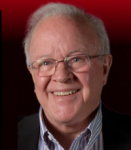 Many of the original team were friends and had been working together at Douglas Trumbull's pioneering L.A. area visual effects shop, (including Douglas' own father, Don Trumbull,) who all joined the original Star Wars VFX team.  Although Douglas didn't contribute directly to Star Wars, his DNA is all over the effort, and he deserves recognition as another standout in the history of modern visual effects.  He contributed to, or was responsible for, the special photographic effects of 2001: A Space Odyssey, Close Encounters of the Third Kind, Star Trek: The Motion Picture, Blade Runner and The Tree of Life.  We are proud to call him a longtime member of the Digital Cinema Society.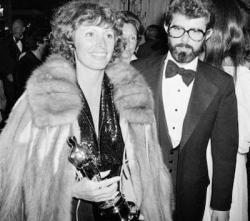 It was especially nice to see Marcia Lucas recognized at the event for her significant contributions.  Along with her former husband, she was there from the beginning, but she didn't just ride on his coattails.  By the time she met George, a student at USC, Marcia was already working in the late 1960's as an Editor under the tutelage of the legendary Verna Fields, ACE, who won an Oscar for Stephen Spielberg's Jaws.  Although she did edit several George Lucas films, such as American Graffiti and won an Academy Award in 1977 for the first Star Wars, she may be best known for the films she cut for Martin Scorsese including Taxi Driver, Alice Doesn't Live Here Anymore, and New York, New York.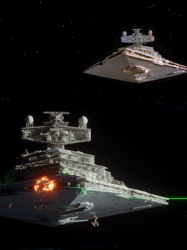 When the evening's discussion got around to comparing the technology that was used on Rogue One, multiple Oscar winning Optical Compositing expert, Bruce Nicholson took over the presentation.  He worked on both the original Star Wars and Rogue One as well as many other notable features such as Raiders of the Lost Ark, Field of Dreams, and Ghost.  He explained that a lot of the problems associated with film originated VFX were no longer a factor with the digital compositing on Rogue One.  On the first Star Wars, adding separation layers to create composites, sometimes as many as 50, were necessary to complete the shot, and if there was a problem with any of them, the whole process would likely have to start anew.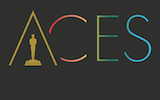 By the time Rogue One was being made, on the other hand, no blue screen was required to add elements since they were computer generated.  So, there was no degradation resulting from film duplication and there was greater color control.  In fact, it was pointed out, modern VFX integration has been greatly improved thanks to ACES, (Academy Color Encoding System), a color space and set of encoding specifications to insure every step in the color management chain maintains the artistic intent of the filmmakers.  ACES is another of the many efforts put forth by the Academy's Sci-Tech Council who were also responsible for programming this Star Wars retrospective event.
In addition, lining up elements has been greatly assisted by the use of computerized tracking and virtual cameras that can match move.  CGI backgrounds can now move in relation to a virtual camera based on camera/lens metadata fed into the computer.  The Director of Rogue One, Gareth Edwards was in the audience and behind the scenes footage demonstrated how he would operate the virtual camera, which was created from gaming controls, while in his studio office.  Rachel Rose, the Computer Scientist at ILM, (she actually holds a Ph.D in the subject,) explained how this allowed the Director to perfect the extemporaneous feeling movement he was looking for.  All these tools allowed for much greater creative freedom, plus the time to finesse in order to better integrate the images with the live action.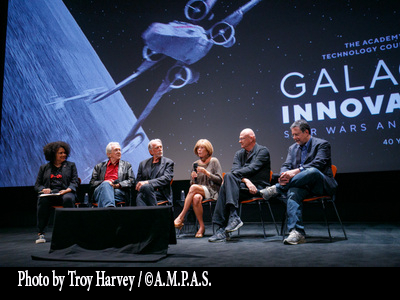 There were also presentations on sound effects editing, model making, and more after which the evening was wrapped up with a rousing panel discussion.  The event was also live streamed, but doesn't seem to still be online.  I feel very fortunate to have had the chance to attend, and am sorry for those of you who missed it.  It was extremely memorable.  My sincere thanks to the filmmaking legends who shared their insights, the A.M.P.A.S., and the Sci-Tech Council who produced this great event.
All Comments are welcome; please visit the DCS FaceBook page:  
https://www.facebook.com/DigitalCinemaSociety
Renewing Your DCS Membership
We count on your dues and contributions to continue our mission and maintain our services to members. So, if your membership has expired, or will soon, please take a few minutes to renew your membership at the $50 annual level or $300.00 for a Lifetime Membership. You can follow the convenient PayPal links, (using any major credit card, and you don't need to be signed up for PayPal,) or you can send payment to our offices at P.O. Box 1973 Studio City, CA 91614, USA.
PayPal Annual Renewal Link – $50.00US:  https://paypal.me/digitalcinemasociety/50
Paypal Lifetime Renewal Link – $300.00US: https://paypal.me/digitalcinemasociety/300
Checks should be sent to: The Digital Cinema Society, P.O. Box 1973, Studio City, CA 91614, USA. Check payments must be in US dollars. Please note that if you are a student, or otherwise cannot afford the dues, just send a note and we will be happy to extend your membership. ** Student and Complimentary memberships do not include a membership card.
THANK YOU TO OUR SPONSORS
As always, we want to send out a big thanks to all "Friends of DCS," whose support makes it possible for us to continue the DCS mission of educating the entertainment industry about the advancements in digital and cine technology:
AbelCine – ACES – Adobe – Adorama – Advantage Video Systems – AJA – Angénieux – Anton/Bauer – ARRI – Avid – BB&S Lighting – Band Pro – Birns and Sawyer – Blackmagic Design – BlockBattery – Canon – Cineo Lighting – Cinnafilm – Codex – Cooke Optics – Core SWX – Dadco/SunRay – Dedolight California – DigitalFilm Tree –  Fiilex – FLUOTEC – FootageBank – Fujinon –  Hot Rod Cameras – J.L. Fisher – K 5600 – Kino Flo – Leitz Cine Wetzlar  Light & Motion – LiteGear – Litepanels – Luminys – Lupo Light – MacSales – MACCAM  -  Mole-Richardson – Nila – OConnor – OWC – Panasonic – Panasonic Lumix – Panavision – P+S Technik – Redrock Micro – Rosco – Sachtler – Schneider Optics – SIGMA – SIM Digital – SmallHD – Sony – Teradek – Quasar Science – The Rag Place – The Studio-B&H – Tiffen – Tokina Cinema – Vision Research – Westcott – Wooden Camera – Zeiss – ZGC – Zylight
REMEMBER YOUR DCS DISCOUNTS
DCS members in good standing can also receive significant discounts on products and services from companies including: The Camera Division Design Lab - Raleigh Studios Screening Services - LensProToGo – Final Draft – Wooden Camera – SimpleDCP – Zacuto – IMDBpro – Manios Digital – DECKHAND Camera Rental – Tek Media Electronic Repair – AbelCine – BB&S Lighting – Kit & Kaboodle Craft Service – Birns and Sawyer – NightSky Web Hosting – American Cinematheque – ProductionHub – Advantage Video Systems. And if your company would like to offer your fellow members meaningful discounts on products or services, let us know and we'll consider adding your offer to the page. Visit the DCS Member Discount page for all the details: www.digitalcinemasociety.org/member-discounts
CALENDAR OF UPCOMING INDUSTRY EVENTS
The large number of listings and hyperlinks in our full Calendar of Events causes many e-mail servers to reject our eNewsletter. So, for a complete calendar of upcoming industry event listings for both the U.S. and International, please visit the Events Calendar on the DCS Homepage at:  www.digitalcinemasociety.org/events-calendar
Follow DCS on Facebook, Twitter and Instagram. Don't forget that the Digital Cinema Society has a Facebook fan page. Check in for the latest news, event details and general DCS hubbub at: http://www.facebook.com/DigitalCinemaSociety
On Twitter, you can follow us @DCSCharlene
On Instagram at: digitalcinemasociety
Our Home, The Digital Cinema Society:
"It is not the strongest of the species that survive, nor the most intelligent, but the most responsive to change." Charles Darwin