DCS Newsletter, Volume 14, Number 2
DCS Update
February was busy for DCS with Awards Season in full gear and a trip out to the desert for an always inspiring HPA Tech Retreat.  The annual event this year featured an especially timely seminar on VR, which is the subject of James Mathers' eNewsletter essay this month.
Although it is pretty close to capacity, we are still taking RSVPs from DCS members for our annual Cinema Lighting Expo, a full day of lighting demos and interviews with prominent ASC Cinematographers; (more details follow).
There are lots of other events to tell you about happening all over the world and listed on our Calendar of Events, but believe it or not, it is again time to start thinking about NAB.  For those of you planning to make the trek to Las Vegas, there is a link to a complimentary Expo pass.  NAB 2017 will mark our official 14 year anniversary as a group, and we plan to again roam the show floor bringing you the latest in Motion Picture technology to stream from the DCS website.
We are also starting to gather donations for our annual NAB Silent Auction.  The online event will again coincide with NAB, and it can be a great way for our supporters to make DCS members aware of their new products. At the same time, it gives members a chance to get great deals while helping to support the Digital Cinema Society. This is our biggest fundraiser of the year, and everyone's participation is greatly appreciated. Please send any donation offers to: Bids?subject="> Bids
Final Call to RSVP – 2017 DCS Cinema Lighting Expo, March 4th, Burbank CA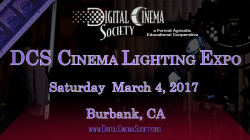 Final Call to RSVP for the DCS Cinema Lighting Expo, which will take place this Saturday, March 4th at the IATSE Local 80 stage in Burbank.  This event gets bigger and better every year and we will again run a full day with Expo style booths so you can get hands on with the latest Grip and Electric gear.
In addition to our traditional vendor presentations, we plan to hold practical lighting demonstrations by renowned Cinematographers and Lighting experts, who will be encouraged to share tips and tricks of the trade.   In fact, a certain Academy Award winning Cinematographer has committed to making every effort to attend.  Representatives of Panasonic will also be on hand to demo the VariCam LT and the BT-4LH310 4K production monitor.
We'll also discuss challenges faced by Lighting professionals such as Color Rendition and Spectrum issues. DCS Member David Stump, ASC will make a presentation on behalf of the Science and Technology Council of the Academy of Motion Picture Arts and Sciences on their new Spectral Similarity Index, (SSL), a comprehensive system to measure the spectral characteristics of various motion picture lighting technologies.
And finally, we are proud to announce our first DCS Service Award, which will be presented to George Spiro Dibie, ASC in recognition of his countless contributions, not only to the Digital Cinema Society, but to the entire Industry and in particular the Cinema Lighting community.
Participating Manufacturers and Vendors include, in alphabetical order:
ARRI • BBS Lighting • Cineo Lighting • DADCO/FilmGear
Dedolight • Digital Sputnik • DeSisti • Fiilex • Hive Lighting
Kino Flo • Light & Motion  •  Litepanels  •  Luminys  • MACCAM
Mole Richardson  •  Nila  •  Panasonic  •  Power Gems
Red Scorpion LED • Rosco Labs • The Rag Place • Zylight
Time: Saturday, March 4th, Starting at 9AM and ending at 5PM
Please indicate if you are a DCS member, list "Lighting Expo" in the subject line and don't forget to give us your contact details when sending your RSVP e-mail:
Industry News
New Industry Effort to Combat Equipment Theft set up by PERG

PERG, the Production Equipment Rental Group, is a trade group made up of professional camera and lighting rental companies. They have established a new effort known as "Rental Guard" to push back against the rampant equipment theft that has recently been plaguing our industry.
In 2016 alone, a total of $8,757,818 of professional motion picture camera equipment was reported stolen. This means individuals purchasing equipment on the used market are at risk of finding themselves in possession of stolen goods. There have been several recent incidents where people found themselves in this position and had no choice but to return the gear to the rightful owner at a significant personal loss. A person who tries to sell such equipment could be guilty of a felony.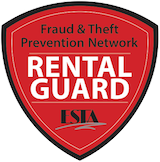 RENTAL GUARD (missingequipment.org) is the equipment rental community's response to the theft epidemic. It is an online database and alert system for missing gear. Its purpose is to make it harder to sell stolen gear, and easier to catch someone doing so. It helps catch the bad guys, but other people can sometimes get caught in the trap too.  As a precaution, it is highly recommended that before purchasing equipment, the buyer get the serial numbers and check them on the RENTAL GUARD database, a free industry service.  Although RENTAL GUARD was developed for professional rental companies, if an individual suffers the loss of a major piece of serial-numbered, professional equipment like a lens or camera body, he or she should report it to RENTAL GUARD immediately. This offers the best chance for recovery and forewarns potential buyers that the equipment is hot.
If you find yourself working with gear that is listed as stolen, snap a picture showing the serial number. Find the item on RENTAL GUARD and click REPORT A MATCH.
Equipment theft hurts everyone: it hurts camera crews, cinematographers, the productions, and the equipment suppliers. It raises insurance rates. It removes hard-to-replace equipment from the market. Some rare and vintage glass is simply one of a kind and totally irreplaceable.
DCS Members are encouraged to join in this industry-wide effort.  www.missingequipment.org
Fujinon Announces New Low Cost MK18-55mm T2.9 Zoom for Sony E-Mount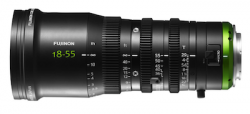 The Fujinon Optical Systems division of Fujifilm has announced a new line of fairly high quality, but low cost, zoom lenses, which have been built exclusively for E-mount cinema cameras, (such as the Sony FS-700, FS7, FS5, etc.).  It has been named the MK series, and the first lens in the line will be a MK18-55mm T2.9 priced well under $4,000US.
The MK18-55mm has a constant T2.9 aperture throughout the range, an adjustable back focus, and 200 degrees of focus rotation.  It resembles a Cabrio, sans the servo, but does feature zoom, focus, and iris gears.  It is also a bit smaller, lighter, and only a fraction of the cost compared to Cabrios, (even the latest lower cost XK 20-120mm).
The MK18-55mm, for which major retailers are now taking pre-orders at $3,799US, will begin shipping in early March.   Another zoom, the MK50-135mm will begin shipping this summer with what is said to have a similar price and specs.  Together, these two lenses, (priced under $8,000US for the pair), would allow a range of 18mm all the way to 135mm in a compact and lightweight, fairly fast zoom package, which could be well suited to many Sony FS-700, FS7, and F5 camera Owners.
DCS Sponsors: ARRI, Panavision, and Sony win Academy Sci-Tech Awards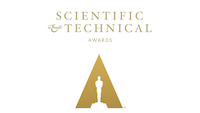 We are proud to report that three of the honorees to receive Scientific and Technical Awards from the Academy of Motion Picture Arts and Sciences (AMPAS) are longtime supporters of the Digital Cinema Society. The awards, known as ,"Academy Plaques" or "Technical Oscars" were presented to ARRI, Panavision, and Sony, as well as Thomson Grass Valley and RED, for their parts in the development of the Digital Cinema Motion Picture Camera. The honors were presented at a gala that took place February 11, 2017 at the Beverly Wilshire Hotel in Beverly Hills, California.
More specifically, ARRI received this, their 19th Scientific and Technical Award presented to them over their 100-year history, for the development of the ubiquitous Alexa camera system.
Panavision and Sony were recognized for the conception and development of the groundbreaking Genesis. Meanwhile, Thomson Grass Valley was given an "Academy Certificate" for the early Viper FilmStream digital camera system, and Red Digital Cinema was honored for its Red Epic camera. A hearty congratulations to all!
Winners and Honorees of the 31st Annual ASC Awards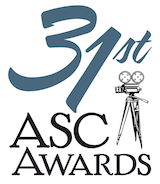 The American Society of Cinematographers held their 31st Annual ASC Awards for Outstanding Achievement in Cinematography on February 4th, 2017 in Hollywood.  Actor and Filmmaker Denzel Washington was given the Board of Governor's Award for career achievement in a profession other than cinematography.
Best Cinematography awards included:
• For a Theatrical Release:  Greig Fraser, ASC, ACS, Lion
• For a Television Movie, Miniseries or Pilot: Igor Martinovic for The Night Of "Subtle Beast"
• For a  Regular Series for Non-Commercial Television:  Fabian Wagner, BSC for Game of Thrones "Battle of the Bastards"
• For a Regular Series for Commercial Television:  Tod Campbell for Mr. Robot "eps2.0_unm4sk-pt1.tc"
• Spotlight Award, (recognizing outstanding cinematography in a feature-length film that was exhibited in limited release, at film festivals or internationally):  Gorka Gomez Andreu, AEC for House Of Others
Longtime DCS member Frank Kay of JL Fisher and Bruce Berke of Kodak were surprised at the ceremony with the Honorary Bud Stone Award of Distinction.  Since being established in 2008 in honor of the late Burton "Bud" Stone, who for many years was president of Deluxe Laboratories, this award is presented to one or more recipients each year in recognition of service to the ASC.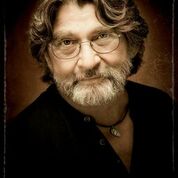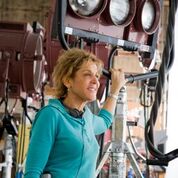 As previously announced, two long time and very prominent members of the Digital Cinema Society, Ron Garcia, ASC and Nancy Schreiber, ASC were honored for their accomplished careers.  Garcia received the Career Achievement in Television Award while Schreiber took home the Presidents Award. Also honored this year was the legendary Edward Lachman, ASC for Lifetime Achievement and Philippe Rousselot, ASC who was honored with the International Award.
DCS Mourns the Loss of Prominent Technologist Jim Whittlesey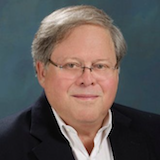 It is with great sadness that we report the loss of DCS Founding Member and Digital Cinema pioneer Jim Whittlesey, who recently passed away very unexpectedly at the age of 63. As the Director of Technology at Digital Cinema Initiatives (DCI), Jim was instrumental in negotiating the technical and political issues of getting the Industry to agree on what Digital Cinema should be. The effort concluded with the publication of the DCI Specifications in 2005, which continues to serve as a blue print for Digital Cinema mastering and delivery.
NAB 2017 – DCS Code for Conferences Discounts and Comp Exhibits Pass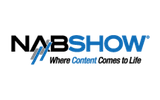 Time to start planning for NAB 2017. Conferences run from April 22-27 with Exhibits from April 24-27, 2017 at the Las Vegas Convention Center, Las Vegas, NV. DCS members can sign up for both at the following link:
http://registration.experientevent.com/showNAB171/Default.aspx?Passcode=PR30
Use DCS NAB Show code for discounts on an array of educational conferences and for a complimentary Exhibits Hall Pass: PR30
Members also qualify for a discount to Future Media Concepts' Post Production World, scheduled to coincide with NAB. You can learn from industry leaders and refine your skills with over 200 sessions in all production and post-production areas ranging from sound editing to color correcting and more. The program also includes the latest in UAV's and VR. Register with code PPW02 for $100 off the Post Production World pass.
One DP's Perspective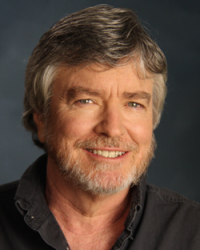 by James Mathers
Cinematographer and Founder of the Digital Cinema Society
Tales from the Tech Retreat 2017 — Taking Stock of VR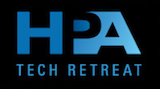 In a tradition of several years now, I have devoted my January eNewsletter to covering the Consumer Electronics Show as it relates to content creators.  Then for our February edition I like to tell you about what I discovered at the HPA Tech Retreat from which I just returned; this year will be no different.  However, I took in so much at this year's Retreat, from VR to Cloud Workflows, that I'm going to have to break it up.  So, for this essay I'm going to concentrate on VR.
Although they formerly changed their name last year to the Hollywood Professional Association from the Hollywood Post Alliance to reflect the organization's expanding role in content creation, the acronym and the format of the Retreat remain the same.  It is a very high level gathering that brings together a core group of technology leaders to share with each other challenges, solutions, and innovations they're working on.  This proves valuable to help keep technology moving forward on a more productive path.  The week-long Retreat has been held for many years in the Palm Springs area of Southern California about a two-hour drive east from Los Angeles.
If there was an overarching theme this year, I would say it was to take stock of disruptive technologies.  Please know that I don't mean to infer any negative connotation when I say, "disruptive".  Although it may not have been welcomed by Blacksmiths and saddle makers, if Henry Ford had not disrupted the transportation industry, we might all still be riding around today in horse-drawn carriages. It is the way of progress and innovation, and as Entertainment Industry Professionals, we need to keep abreast of these changes or get left behind at the station.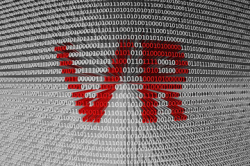 One technology that got a lot of attention this year was VR.  In fact, a daylong session was devoted to it.  Organized by VR Pioneer and longtime DCS member Lucas Wilson, Founder and CEO at SuperSphereVR and Marcy Jastrow from the Technicolor Experience Center where she heads their immersive media efforts, the seminar brought together Content Creators and Service Providers to give an idea of where VR is at today.  DCS members Alan Lasky, Director of Studio Product Development at VR production company 8i and Phil Lelyveld, VR/AR Initiative Program Lead, Entertainment Technology Center at USC were among the many distinguished panelists.
At this point, there is still a lot of confusion in the marketplace, from basic terminology to how to effectively tell stories in this new medium, and perhaps most importantly, how to monetize the efforts?  That said, an Industry gathering such as this, with a lineup of panelists who are actually in the trenches every day trying to make this all work, is just what the doctor ordered.  Here are some of my take-aways from the session:
Let's start with terms; I'm relatively new to VR, so there were quite a few that I hadn't previously heard, or that may have been thrown around without my having a very clear idea of what they mean.
"6 DoF", "6 Degrees of Freedom", refers to the freedom of movement available to the viewer in 3D space.  They are free to change position as forward/backward, up/down, left/right combined with rotational moves on axis, often termed pitch, yaw, and roll.  To use a First-person shooter video game as an example, if the game provides five degrees of freedom including forwards/backwards, slide left/right, up/down (jump/crouch/lie), yaw (turn left/right), and pitch (look up/down), but also allows leaning control, then it would be considered to offer 6 DoF.
"Agency," or "sense of agency" (SA) refers to the sense of control the viewer feels in initiating, executing, and controlling their actions in a VR space.  Can they simply look around from a static POV, or with a better sense of agency, their movements and action will be reflected and reacted to in the VR environment as in the aforementioned shooter game.
"Equirectangular View" is when you take a 360 degree image and lay it out in a flat two dimensional projection, much like a map of the world laid out in a Mercator projection, compared to a spherical globe.  This flat view is how VR images are digitized, then computer graphic processing, or GPU, renders this data into 360 VR to allow the viewer to look around as if through a window within the panoramic 360°x180° field of view.
"Room Scale," defines the area you can physically move inside the VR experience.  As opposed to a view where you could only spin around and see 360 from one spot, a Room Scale experience would allow you to move around within a space of say, 10'x10', (depending on the setup), and your movements would be tracked for interactive changes in perspective within that space.
"Location Based" vs "Mobile" VR experience.  Practically everyone has a mobile enabled VR player in their pocket these days; of course, I'm talking about your smart phone.  You can go anywhere that you get a signal to view or download streaming VR.  Location Based, on the other hand, refers to installations set up with high-powered computers and some kind of tethered head mounted display.  An example I'm eager to experience that has recently been set up across the street from The Grove shopping center in Los Angeles is the IMAX Experience Center.  They currently sell tickets for admission to 8 different experiences lasting from about 10 to 30 minutes each.  It can be a solo experience, such The Walk, which is based on the movie about a tight rope walker on a wire stretched between two skyscrapers, or you can join your friends in virtual combat situations playing RAW DATA or soaring over Paris in EAGLE FLIGHT MULTI-PLAYER
"Volumetric Capture" is not simple to explain, but let me try in relation to VR.  It's basically a technique used to capture the geometry of a subject in multiple dimensions so that when the viewer moves around in the VR environment, their POV can move around the subject accordingly.  It is extremely computationally intensive, and probably not completely practical at this point, but once perfected, it would allow unfettered access within the VR space so that the viewer could literally circle an object with the correct POV from every angle along the way.  Marrying such images with photo-realistic computer graphics presents many great options for storytelling.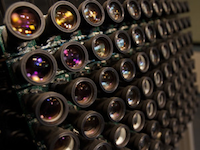 Such image capture can be accomplished in many ways.  Some systems surround a subject with large numbers of cameras, then stitch those images together, such as the 8i company that uses such methods to create, mix and experience photo-realistic human images they refer to as holograms.  A character's live performance can be captured this way, as opposed to doing a 3D full body scan of the performer and then using motion capture to later animate the character.  There are also more computational approaches to shooting live action instead of such optical processes.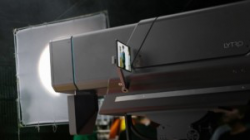 In the case of the Lytro cinema camera, it works to capture information about the light rays traveling through the space. Their light field sensor uses an array of micro-lenses placed in front of an otherwise conventional sensor to record the light's intensity, color, and directional information.
"Omnidirectional Stereo Capture" -  When almost all points surrounding the capture devices are seen by three or more cameras to create a 360 Spherical, as well as a Stereoscopic view.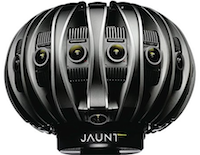 These systems tie together anywhere from 8 to 24 separate images so that every point in the field is covered by at least two or three cameras.  Examples are the Nokia OZO, the Jaunt ONE, and the Facebook Surround 360 camera systems.
"Spherical Audio" refers to the ability to capture and playback sound as if it is coming from differing directions.  I had never before heard the term "Head Related Transfer Function" or "HRTF."  However, it refers to the way we can tell which direction a sound comes from and how far away it might be based on the fraction of a second difference as various parts of the sound wave reach the ear.  A Spherical Sound mix can digitally alter the sound files to make the listener believe the sound is coming from various directions, which can make for a valuable tool in "Attention Directing".
So what is "Attention Directing"?  It is any number of methods that VR storytellers might use to guide the viewer to the point in the VR environment where they need to be looking to follow the story.  Traditional techniques of cutting, shallow depth-of-field, and close-ups, don't always work so well in VR, so it has been quite a challenge that VR content creators are currently trying to deal with.  It's almost as if a whole new cinematic language needs to be developed to communicate effectively in VR.  In short, we need to figure out new ways to direct the viewers attention so they can follow the story the content creator is trying to tell.
"Nodal" VR Capture – This is probably the most basic method of shooting VR and one that can give the most control over such factors as lighting and audio recording.  It involves dividing the 360-degree field of view into sections, then shooting locked off shots from a common nodal, (or center), point to cover every angle emanating from that spot.  For example, if the 360 view was broken into quadrants, which is common, then the shots would need to be rotated to capture four separate shots, each with a 90 degree field of view, so that they can be combined in post, (or "stitched"), to create a single 360-degree shot.  Of course, it means you have to shoot any action four times over, but breaking the coverage area up like this allows that each section can be lit and mics placed for the best effect from an area off-camera.  Thus the challenge of hiding crew and equipment is alleviated compared to shooting live 360.
It is also possible to shoot stereo via this nodal technique simply by using two cameras at a time in typical stereo rig.  This Nodal Stereo method actually has another advantage over the previously described Omnidirectional Stereo Capture.  Since all points in the field of view are seen by at least two or three cameras at once in Omnidirectional Stereo Capture, there are areas close to the camera where a subject might appear in more than one place, even after stitching the overlapping images. This causes all kinds of complications and is the reason why cameras like the OZO, Jaunt ONE, and Facebook Surround 360 warn against getting the subject too close to the camera.  This close limit is about 4 to 12 feet depending on the rig.
I'm sure there are many more terms that need to be understood in VR, and the handful I've offered here are just a start, but now allow me to relate some of the other info gleaned from this VR seminar.
"Show Me The Money" – Although there is a strong demand for quality content, nobody has locked onto exactly how to monetize it.  Vendors are experimenting with charging admissions for VR experiences, such as the new IMAX venue in L.A.. In fact, IMAX has committed $50 million to a production fund for various VR content, so they are now serious players in the game.  However, with the still very limited number of venues available, it could take a long while to recoup that kind of investment.
There are also advertising based models, which is likely where Facebook is looking to cash in on their $2 Billion plus investment in Oculus and other VR efforts.  Attracting viewers to the portal, then showing them ads before the content, is one approach.  This method has advantages for VR professionals because more work will be generated in creating those VR ads.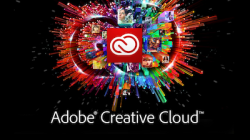 A DCS supporter that is entering into the VR Advertising fray is Adobe, who recently debuted a project for advertising in VR at the Mobile World Congress in Barcelona.  The prototype project is focused on theater-style viewing of 2-D videos in a VR environment, similar to the way Netflix, HBO and Hulu make their existing catalogs available on headsets.  Tools to facilitate such efforts will eventually be made part of the Creative Cloud content creation suite, which already makes it possible to edit VR video in Premiere Pro.
Subscription based models are also being floated, but it will take an abundance of good content to build a consistent audience and keep them coming back.  Xbox is rolling out a Netflix-like subscription service called Xbox Game Pass which could conceivably also service VR content.  It is said to offer unlimited access to over one hundred Xbox One and Xbox 360 titles as part of a monthly subscription of $9.99.  Meanwhile, at a similar cost, Sony's PlayStation Now is a subscription service that lets you stream hundreds of PS3 games to your PS4 and Windows PC.  Although currently concentrated on games, these systems should be able to adapt to VR.
The real hold up to the adoption of all these models is a lack of quality content.  It's that same old chicken or the egg problem that has plagued other new entertainment technologies.  Why should a consumer spend up to $500 on a high-end headset system on top of having to invest in a powerful computer if there is not already quality content to draw them in?  In fact, the sales of several new tethered hardware systems that came out with much fanfare during the 2016 holiday season have been pretty disappointing.
Although it is not nearly up to the playback standards of a tethered system, most experts on the panels agreed that mobile is where VR will first come into the fore.  With billions of phones already in consumers' pockets, and only a simple apparatus, (even cardboard), necessary to turn them into VR playback devices, this is the mass market that will drive adoption.  Perhaps the other modes of VR will follow along as the technology matures and the systems become more affordable.  For example, as the processing power of smart phones increases, they could potentially be used to power tethered headsets.  Better yet, as wireless technology improves, those once tethered smart phones could feed high quality headsets wirelessly from a phone that might be in your pocket.
A method for VR to create added value that is already seeing some success is to use the content as a promotional tool.  An example is when companion VR experiences are released along with major motion pictures in order promote the movie.  The Martian and Wild are examples from Fox Studios.  It's relatively easy for studios to leverage their assets and simultaneously produce such content when they already have the actors, sets, and other elements of production available for a project.
Another concept I became aware of at the seminar is that VR is a "Data Hog."  When 360 capture systems require upwards of 24 digital cameras shooting 30 to 60 fps, at a minimum of HD resolution, (and many times higher), it requires one heck of a lot of storage.   The Jaunt system, for example, requires 200gb per minute to record its uncompressed output.  I'm sure it makes my friends at OWC and other storage providers very happy, but it is another major challenge for content creators.
It's not just a question of where to put it.  It is also a matter of efficiently transporting all that data around.  Taking advantage of cloud-based workflows would seem to be the answer, but bandwidth will have to improve before the problem is really solved.  Once that happens, data can immediately be uploaded to VR stitching and rendering services so that VR content creators can view Dailies instead of VR Weeklies or Monthlies.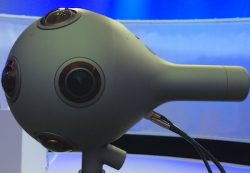 Speeding up the stitching and rendering processes is a critical forward step for VR.  In the meantime, systems like the OZO, which can transmit a live proxy 360 degree image, will have a great advantage so that content creators can see in real time what they're recording.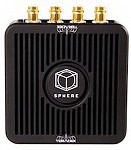 Additionally, a solution I saw at the Tech Retreat is from another DCS supporter, Teradek. Their Sphere system can work with a variety of cameras to live stitch and composite VR signals, then stream them for monitoring and control purposes to mobile devices such as an iPad.  The Sphere stitching engine doesn't require a PC and can internally composite up to 8 1080p cameras.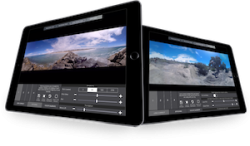 It also has some color correction abilities to manually or automatically help to match the cameras, as well as the capability to record spacial sound.  Transmitting and recording the signal remotely can also help when you're seeing everywhere and fighting to keep gear out of the shot.
A couple of last tips I noted to improve VR content creation.  One is to avoid flares, especially when shooting Omnidirectional Stereo, because you're using several separate cameras and each camera sees the flare slightly differently, making it almost impossible to create a smooth composite.  The other tip is to always keep the camera parallel to the horizon if you don't want to engender motion sickness in your audience.
I don't know where else you could find all this information gathered in one place at one time, but I certainly do appreciate the folks who put this excellent event together.  If we're to be successful, we've got to work together, not only to figure out how to make compelling VR content, but also how to monetize it.   Educational efforts like the HPA Tech Retreat, and especially the VR symposium, are a great step in the right direction.
All comments are welcome; please write or leave a comment on our DCS Facebook page: http://www.facebook.com/DigitalCinemaSociety
Welcome to New Friends of DCS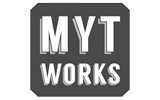 MYT Works, Inc. is a manufacturer and retailer of camera movement equipment for professional grips and camera operators. Their products are industrial-grade, easy-to-use, modular and multi-purpose tools that work across systems, and if abused, can be repaired on location.  MYT Works' unique product features help operators improve productivity, achieve challenging setups, save time and ensure safety. Also, in-house design and manufacturing ensures complete quality control and the capability to deliver exceptional service.
MYT Works' Glide Slider Dollies and skater dollies are available in numerous sizes and suitable for all cameras ranging from a DSLR to a fully loaded Arri Alexa and any camera in between, including Blackmagic, Canon, Panasonic, RED and Sony cameras. For more information and to see their systems in action, visit MYTWorks.com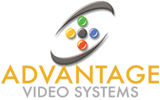 Los Angeles based Advantage Video Systems is far from your typical integration company. Led by Jeffrey Stansfield, a 20-year veteran of the computer IT and motion picture industry, Advantage Video Systems works with clients to continuously find better ways to help them achieve their technological, competitive, and creative goals. They live each day by their slogan: How can we make your day perfect?
In order to celebrate becoming a Friend of DCS, the company has offered L.A. area DCS members one FREE professional display calibration service. See the DCS Member Discount page for more details on the offer or visit their website to see all their products and services: http://www.advantagevideosystems.com
Thank You To Our Sponsors
As always, we want to send out a big thanks to all "Friends of DCS," whose support makes it possible for us to continue the DCS mission of educating the entertainment industry about the advancements in digital and cine technology:
AbelCine – ACES – Adobe – Adorama – Advantage Video – AJA – Angénieux – Anton/Bauer – ARRI – Avid – BBS Lighting – Band Pro – Birns & Sawyer – Bertone Visuals – Blackmagic Design – Canon – Cartoni – Cineo Lighting – Codex – Convergent Design – Cooke Optics – Dadco/Filmlight – dedolight – DeSisti Lighting – DigitalFilm Tree – Digital Sputnik – DoP Choice – Fiilex LED – Fujinon – K 5600 – K-Tek – Kino Flo – Leica/CW Sonderoptic – Libec – Light & Motion – Litepanels – Luminys – MacSales – MACCAM – Manios Digital – Mole-Richardson – MTI Film – MYT Works – Nila – Nokia OZO – NVIDIA – OConnor – OWC – Panasonic – Panasonic Lumix – Panavision – Power Gems – Quantum – Redrock Micro – Red Scorpion LEDs – Rosco – Sachtler – SIGMA – SIM Digital – SmallHD – Sony – Sound Devices – Teradek – The Rag Place – The Studio-B&H – VER – Vision Research – WCP – Wooden Camera – Zacuto – Zeiss – ZGC – Zylight
Spotlight On Lifetime Members
Ralph Lambiase is a Special Effects Make-up Artist, Creature Creator, and Audio-Visual Designer/Director.  A native New Yorker, Ralph has worked in the film and television industries over the past 24 years for numerous high profile clients including a stint as Assistant Creative Director for KMGI.com.  He is the principal artist and owner of The Evocative Workshop (www.EvocativeWorkshop.com), a Long Island, NY based special effects arts studio, which is home to his creative endeavors.
Rich Jansen is an award-winning Producer/Director who has also worked in almost every capacity from grip to videographer to editor. He has received L.A. Area Emmys for two PBS-distributed educational series produced through KOCE-TV (now PBS SoCal).  In addition to broadcast credits that include work for PBS, NBC, Warner Brothers Television and ESPN, Jansen has produced corporate marketing and training programs for over fifty diverse clients, including Hughes Electronics and Pfizer Medical Systems. He is also a long-time educator, having held faculty positions at Chapman University, Cal State Fullerton, Santa Ana College and most recently, as a full-time instructor at the Art Institute of California – Orange County.
Doug Cragoe is a Gaffer, Cinematographer, and video production technician in Los Angeles.  He started his career shooting 16mm magnetic stripe news film for TV stations in Illinois, but moved to Hollywood to work on feature films.  Doug is currently developing a documentary about fluorosis, a bone disease that cripples millions of poor people around the world and is increasing in many areas.
Jon Nyquist is an L.A. area freelance Cinematographer and Photographer with particular interests in drones, Steadicam, automotive photography, projection mapping and cinemagraphs, (still photographs in which a minor and repeated movement occurs, forming a video clip).   Jon has served as a Cinematographer on several short films, one of them recently premiering at the Black Film Festival.
Renewing Your DCS Membership
We count on your dues and contributions to continue our mission and maintain our services to members. So, if your membership has expired, or will soon, and provided that you value our services and can afford to offer support, please take a few minutes to renew your membership at the $30 annual level or $100.00 for a Lifetime Membership. You can follow the convenient PayPal links, (using any major credit card, and you don't need to be signed up for PayPal,) or you can send payment to our offices at P.O. Box 1973 Studio City, CA 91614, USA.
PayPal Annual Renewal Link – $30US: https://www.paypal.com/cgi-bin/webscr?cmd=_xclick&business=mathers%40digitalcinemasociety%2eorg&item_name=Digital%20Cinema%20Society%20Annual%20Renewal&amount=30%2e00&no_shipping=0&no_note=1&currency_code=USD&lc=US&bn=PP%2dBuyNowBF&charset=UTF%2d8
PayPal Lifetime Renewal Link – $100US: https://www.paypal.com/cgi-bin/webscr?cmd=_xclick&business=mathers%40digitalcinemasociety%2eorg&item_name=Digital%20Cinema%20Society%20Lifetime%20Membership&amount=100%2e00&no_shipping=0&no_note=1&currency_code=USD&lc=US&bn=PP%2dBuyNowBF&charset=UTF%2d8
Checks should be sent to: The Digital Cinema Society, P.O. Box 1973, Studio City, CA 91614, USA. Check payments must be in US dollars.
Please note that if you are a student, or otherwise cannot afford the dues, just send a note and we will be happy to extend your membership. **Student and Complimentary memberships do not include a DCS membership card.
New DCS Member Discount for Raleigh Studios Screening Services
Raleigh Studios Hollywood is offering a 10% discount on screening room bookings for all active Digital Cinema Society members providing proof of membership. (see the Member Discount page at the link below for more details). DCS members in good standing can also receive significant discounts on products and services from companies including: BMW/Mini – LensProToGo – Final Draft – Wooden Camera – SimpleDCP – Zacuto – IMDBpro – Manios Digital – DECKHAND Camera Rental – Tek Media Electronic Repair – AbelCine – BBS Lighting – Kit & Kaboodle Craft Service – Birns & Sawyer – NightSky Web Hosting – American Cinematheque – ProductionHub – Advantage Video Systems.
And if your company would like to offer your fellow members meaningful discounts on products or services let us know and we'll consider adding your offer to the page. Visit the DCS Member Discount page for all the details:
www.digitalcinemasociety.org/member-discounts
Calendar of Upcoming Industry Events
The large number of listings and hyperlinks in our full Calendar of Events causes many e-mail servers to reject our eNewsletter. So, for a complete calendar of upcoming industry event listings for both the U.S. and International, please visit the Events Calendar on the DCS Homepage at:  www.digitalcinemasociety.org/events-calendar
Follow DCS on Facebook and Twitter
Don't forget that the Digital Cinema Society has a Facebook fan page. Check in for the latest news, event details and general DCS hubbub at: http://www.facebook.com/DigitalCinemaSociety On Twitter, you can follow us @DCSCharlene
Our Home, The Digital Cinema Society:
"It is not the strongest of the species that survive, nor the most intelligent, but the most responsive to change." Charles Darwin