DCS UPDATE
The Fall season continues to be busy for DCS; it started with a trip to San Francisco for an event covering Blackmagic's latest cameras and updates to DaVinci resolve, (coverage is now streaming.) We also attended the annual SMPTE conference and are looking forward to Adobe MAX, in addition to two of our own events, the annual DCS Post Expo as well as a first look at Canon's new C500 Mk II.  Look for more details of our events below and check out our Calendar of Events on the DCS website for a comprehensive listing of many others happening around the globe.
The ASC has announced four of their honorees for the upcoming 34th annual ASC Awards including our own DCS member, Donald A. Morgan, ASC for Lifetime Achievement in Television.  There is also new product news including a new spatial capture microphone from Voyage Audio.
For his essay this month, James Mathers asks the question:  "Can James Cameron Save It, or is 3D Finally Dead…Again?"  He explores the state and future of 3D and shares his thoughts on the new Ang Lee movie, Gemini Man, which was captured in 3D 4K at 120fps, even though very, very few people will ever see it displayed that way.  We're also treated to a DCS Member content contribution from Aerial Drone Pilot, David Tolsky who reviews the Gladius Mini Underwater Drone.
Now Streaming: DCS Event Coverage: The Latest Blackmagic Cameras and Updates to DaVinci Resolve v16.1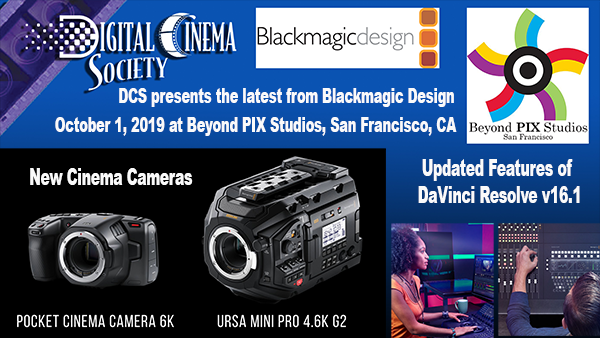 See the latest technology from Blackmagic Design in this coverage of a Digital Cinema Society event held October 1st, 2019 at Beyond PIX Studios in San Francisco, CA. Director and Cinematographer Benjamin Brown presents on the new Pocket Cinema Camera 6K and URSA Mini Pro G2.
Paul Saccone, Senior Director of Marketing at Blackmagic Design, also reviewed the latest updates to DaVinci Resolve. The demo of version 16.1 includes features of the new "Cut Page," "Boring Detector," and Fairlight Audio Ducking, as well as the use of AI for such functions as automatic formatting to various aspect ratios and VFX picture replacement.
Special thanks to our volunteer crew including Camera Operator Dayne Allen, Christopher Scott Knell for assisting with Post, Pete Challinger for providing the Lupo LED Lighting, and to Digital Anarchy for supplying their software to deal with a flicker appearing on one of the monitors featured in the presentations.
See the full coverage in two parts on the DCS Vimeo page:
https://vimeopro.com/digitalcinemasociety/dcs-presents-latest-from-blackmagic
Upcoming DCS Events:
DCS Post Production Expo 2019 – November 9th at Canon Burbank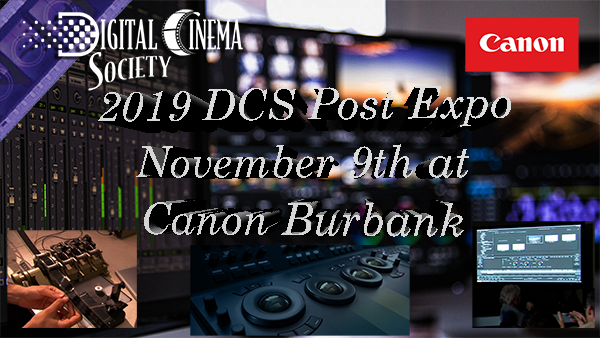 The Digital Cinema Society will hold our annual Post Production Expo this year at Canon Burbank on Saturday, November 9th from 12:30 pm to 4:30 pm.
We'll cover a wide variety of Post Production topics including: Monitoring for HDR and Wide Color Gamut — How to take advantage of advances in Artificial Intelligence — RAW Workflows – Use of the Cloud for Post Collaboration and Distribution.  We'll also learn about the latest updates to popular Editing and VFX platforms.
Companies invited to participate include, (in alphabetical order):
ACES/AMPAS – Adobe –  AJA - Avid - Blackmagic Design - Canon
Cinnafilm –  DigitalFilm Tree — FootageBank – Frame.io
Besides these educational presentations from Post hardware and software vendors, we will also once again invite prominent filmmakers and experts in the field.  Special invited guests to include Kevin Tent, ACE, (The Descendants, Nebraska, Sideways,) pending availability.
Light refreshments will be served.  The event is free and open to all, but confirmed RSVPs are mandatory.  To register, send an email with your contact details and "Post Expo" in the subject line to:
Note: If you want to bring a guest, we'll need their name and email address in order to confirm the RSVP.
Explore the C500 Mk II with DCS at Canon Burbank on November 20th
Join DCS at Canon Burbank on Wednesday evening November 20th for a chance to experience the C500 Mark II.  Get up close and personal with Canon's new 5.9K Full Frame Digital Cinema camera with CMOS sensor, user-changeable lens mounts, electronic image stabilization, and internal cinema RAW light recording.  There may be no better place to check out a camera than at Canon's Burbank facility, built from the ground up to support cinema and photography professionals, with 4K projection, DI capabilities, a Workflow Lab, and plenty of room for hands-on training, demonstrations, and shooting.
Select Accessory and Camera Support vendors will also been invited to demonstrate some of their latest products to get your camera package ready for action.
Where: Canon Burbank, 3400 W. Olive Ave. #250, Burbank, CA  91505
When: Doors open 6:30PM for Meet & Greet with light refreshments; presentations from 7PM-9PM
RSVPs are being handled by Canon.  Visit their website for more details and to register:
https://events-canonusa.ddreg.me/Events/41913/cinema-eos-c500-mkii-first-look-with-digital-cinema-society
Industry News
The ASC Names Four Honorees For Upcoming 34th Annual ASC Awards

The American Society of Cinematographers will celebrate the work of four cinematographers at the 34th ASC Awards for Outstanding Achievement including DCS member, Donald A. Morgan, ASC who will be honored with the Career Achievement in Television Award. Other honorees include Frederick Elmes, ASC for the Lifetime Achievement Award, Bruno Delbonnel, ASC, AFC who will be bestowed the International Award; and Don McCuaig, ASC who will be the recipient of the President's Award. The accolades will be handed out at the annual ASC awards gala on January 25, 2020, at the Ray Dolby Ballroom at Hollywood & Highland.
Voyage Audio Releases Spatial Mic – New for 360-Degree Sound Capture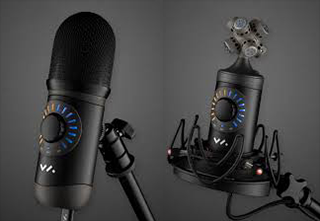 Voyage Audio has announced Spatial Mic, a professional second-order ambisonics VR microphone capable of single wire connectivity to a computer or mobile device for studio, live events, and mobile recording.  It features an 8 capsule array to Second Order Ambisonics for live binaural headphone monitoring, USB Streaming and ADAT Light-Pipe.  A DAW plugin and remote control app is included as well as individual calibration stored in each mic.
For AR/VR applications, the Spatial Mic records in 360 degrees, allowing the sound the viewer hears to change as they move and look around in a Virtual Reality or 360° video.  Eight 14mm condenser capsules are perfectly matched to multi-stage, digitally controlled analog front ends and 110 dB-SNR DACs.  A dedicated digital circuit board within Spatial Mic features a 16-core processor and high resolution SiLabs clocking scheme.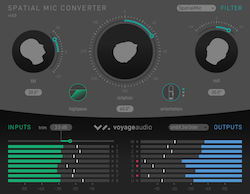 The Spatial Mic Converter plugin transforms the raw audio signals from Spatial Mic to first or second order ambisonics in AmbiX or Fuma formats. To accomplish this, Spatial Mic Converter uses an internal 64-channel filter matrix and measurements from an anechoic chamber.  Spatial Mic Converter offers the capability to change the microphone's aim at the point in space where the audio was recorded. This is useful when aligning audio position with 360 video, or aiming the mic at a specific sound that should be in front of the listener.  Spacial Mic is available at an MSRP of $899 from the manufacturer's website:  https://voyage.audio/spatialmic/#mobile-recording
On DP's Perspective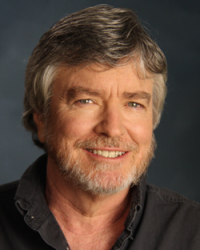 by James Mathers
Cinematographer and Founder of the Digital Cinema Society
Can James Cameron Save It, or is 3D Finally Dead…Again?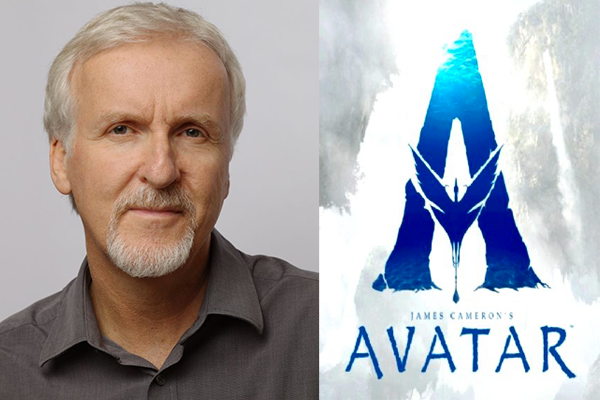 James Cameron is an innovative filmmaker who has pushed the boundaries of technology in services of cinematic storytelling.  He almost single-handedly resurrected 3D with the release of Avatar in 2009. Now that the format is once again at a low ebb, he may need to ride to the rescue once more.  As he works on the herculean task of simultaneously creating four Avatar sequels (Avatar 2,3,4 and 5), he is said to be exploring new and improved methods of capturing and delivering stereo images including high frame rates and even perhaps glasses-free cinema viewing.  Avatar 2, is now scheduled for release in December 2021, but can 3D survive the wait?  In the meantime, let's look at some of the techniques being used by another innovative filmmaker, Ang Lee.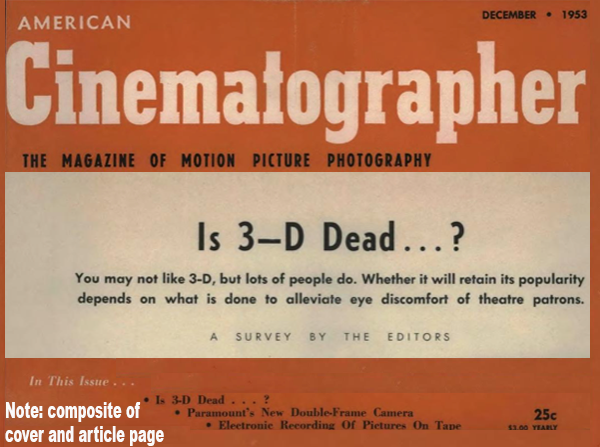 This American Cinematographer magazine cover story from December 1953 asks: "Is 3-D Dead?" That same question has been asked in our industry several times over the years, but just the fact that it has, means the technology has persisted. There continues to be a very wide spectrum of interest regarding 3D within our industry, ranging from the ardent supporters of 3D, to the haters. Personally, I'm somewhat in the middle.
As a moviegoer, I don't mind seeing appropriate use of 3D in certain movies, but I'm usually not willing to spend the extra cash to see the treatment. Aside from a few notable exceptions like Avatar, Gravity, and Life of Pi, I've never been all that keen on most filmmakers' use of 3D. It's either distractingly in your face or it's so subtle you have to ask yourself why you paid extra for it and also had to wear those annoying glasses. And as a filmmaker, I feel somewhat resentful that I spent a good deal of time getting up to speed learning the production technology, only to see 3D wane, with those movies that are released in stereo mostly having had the effect applied in post.
Box office data has not helped make the case for 3D. Variety reported that box office revenues for 3D films in the U.S. and Canada fell 18% in 2017 and the MPAA has since published global data suggesting that Global 3D box office decreased another 20% compared to 2017. And the ancillary market for 3D television has virtually vanished as most manufacturers stopped making 3D enabled displays back in 2016.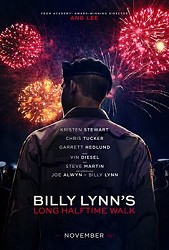 So, I have to admit that I was somewhat surprised that Ang Lee was able to raise 138 million dollars to produce an action film natively shot in 3D at 120 frames per second, especially after the disappointing box office returns for his last movie, Billy Lynn's Long Halftime Walk. That drama, which was also shot in 4K native stereoscopic 3D at 120fps, wasn't particularly well received by audiences or critics. It only scared up a global box office return of about $32 million on a $40 million budget.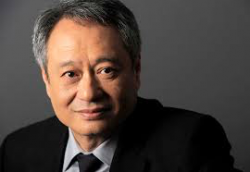 I, for one, am actually glad Lee took another swing for the cinematic home run, and admire his use of the technology. Although it is a different viewing experience that takes a little getting used to, it is quite successful at viscerally putting you into the story. It is immersive in a way that goes beyond even VR, but it has to be properly seen. Although I was lucky enough to attend a press screening for Billy Lynn's Long Halftime Walk at 120fps, 3D, 4K at the storied Cinerama Dome, not a lot of folks got to see this film as the Director intended, and I'm sure that played a part in the movie's poor reception.
Ang lee uses several techniques designed for 3D that just don't translate well to a flat 2D screen. For example, instead of going to the traditional longer lens for close-ups, Lee opts for the "Big-Up," moving the camera very close to the subject on a wide angle lens and filling the frame with their face, a technique that is usually reserved for comedies. It can be very dynamic in 3D, but otherwise just looks weird. The 120 frame rate is also designed to enhance the 3D, where the 24fps motion blur we've become accustomed to in viewing dramatic productions, causes unwanted artifacts for stereo projection. However, when shot at 120 and played back at 24fps, it can tend to look more like a soap opera, sporting event, or at best, a video game.
I've now had a chance to see Gemini Man, although not exactly as it was meant to be seen. In fact, no theater in America will play this action thriller in 120 frames-per-second 4K 3D as acquired. At a significant ticket price premium, ($21.75 for an adult admission, compared to the normal $17.75,) I chose to see the movie in Dolby 3D at 120fps. At that frame rate, however, they are only capable of 2K, which I think was a pretty good compromise since I've never really been able to see much difference between 2K and 4K projection. It also featured premium sound, which is never a bad thing, as well as better dynamic range.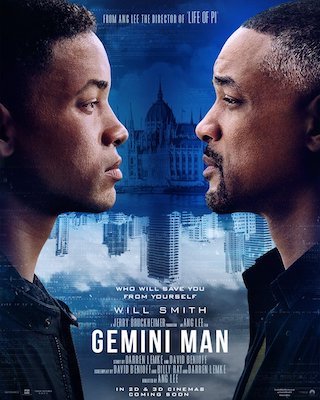 The 3D was well crafted by Stereographer Demetri Portelli under the watch of Technical Supervisor Ben Gervais, (a DCS member). They have both served Ang Lee on his last several projects.  Technology developed by Douglas Trumbull, (another DCS member,) also apparently played a part as his MAGI system was credited, presumably for the treatment of the120fps frame rate. However, these were not the only cutting edge technologies at play in Gemini Man.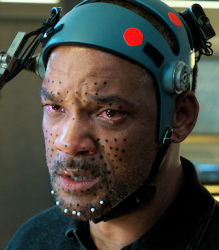 The visual effects necessary to create a mo-cap driven CGI version of Will Smith's nemesis, his clone, only 30 years younger, is amazing. All the more impressive is to see these VFX stand up to the hyper-realistic clarity of the 120fps shooting technique. However, Gemini Man is a lot more than a cinematic science experience; it is a great action movie that is only enhanced by the technology. The car/motorcycle chase may be one of the best I've ever seen. And although the story may be a bit predictable for my taste, I still enjoyed the movie on many levels.
Maybe that's why Gemini Man is doing considerable better business than Billy Lynn, but with a roughly $140 million production budget on top of $100 million-plus marketing spend, it still doesn't look like it can ever recoup its full investment. As with most tentpole 3D releases, an especially large portion of the box office for Gemini Man comes from China. Chinese audiences seem to appreciate these kinds of cinematic technology advances more than here in the Americas. There are many theaters across Asia that can project these movies in their full glory, even 120fps 4K 3D. In the case of Gemini Man, $113 million of the total $140 million gross so far has come from China alone. Chinese conglomerates, Fosun and Alibaba, were listed as co-producers, so a large Chinese mainland release was a given.
However, other film distributors can't always count on the same treatment, especially now with the on-going trade war that may have American movies in the Chinese government's cross hairs. Distributors are also at the mercy of Chinese censors. For example, Once Upon a Time In Hollywood has been banned in China as a result of its less than dignified portrayal of Chinese-born hero, Bruce Lee, which the Director, Quentin Tarantino, refuses to alter.
I'm a Bruce Lee fan myself, and didn't appreciate Tarantino's demeaning historical portrayal of Lee as a braggart and bully who gets his comeuppance when he loses a fight to stunt man Brad Pitt's character. However, I like censorship even less. The point is that American producers who may count on the Chinese love of 3D to justify the added expense, may have to think twice about investing in 3D, another bad sign for the format.
Like a superhero to the rescue, it may take James Cameron to save 3D.  As I mentioned earlier, his team is currently at work on a series of four sequels all presumably captured in native 3D at high frame rates. However, these movies that were originally slated to start showing several years ago have been delayed many times.
In October 2010, almost a year after Avatar's record-breaking release, the director announced two sequels, scheduled for 2014 and 2015. The first delays were said to be attributable to a need to flush out the story, then new technology had to be developed, as it had for the original. We all know what a perfectionist Mr. Cameron is known to be, and he always comes up with something great, so there was no rushing this faze either.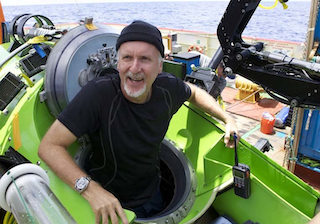 He has also been busy exploring the oceans in a submarine and setting depth records while simultaneously producing movies including Alita: Battle Angel and the soon to be released Terminator: Dark Fate.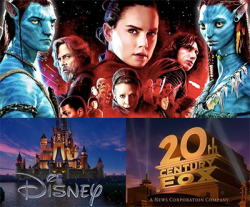 The acquisition of behemoth Fox studios by Disney and their need to integrate the release schedule with their other pot of gold, the Star Wars movies may be the reason for the latest postponement. At any rate, Disney now controls the franchise and has announced that the release date for Avatar 2 has been moved back to December 2021. The three movies that follow it have likewise been delayed and will come every other year. By moving the Avatar release, and those of its sequels, Disney has locked up the lucrative pre-Christmas box office until 2027, with an Avatar film every odd-numbered year, and Star Wars every even number.
He is bound to again come up with something very special and once again stretch the limits of motion picture technology, but can James Cameron save 3D? Only time will tell.
DCS Member Content Contribution
FAA Certified Drone Pilot, David Tolsky Puts the Gladius Mini Underwater Drone Through Its Paces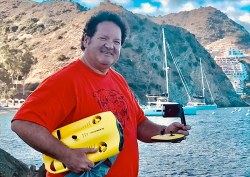 When I first set out to put the Gladius Mini through its paces, I tossed it in the backyard pool just to play with the controller and get used to the joystick commands. This would be a good pre-workout for the sub and would minimize my learning curve before planning a trip out to Catalina Island. The pool is where I discovered that the sub won't go anywhere until you unlock the motors either by the app or on the controller button marked with a padlock.  I was thankful that the connections were straight forward and all WIFI and Bluetooth signals were in sync.
Then came Catalina. I searched for the popular dive spot on the right side of the harbor and began to unload the gear and make the necessary connections. I am not a certified diver so the chance to be able to see what they see from dry land was an opportunity I couldn't pass up. What an eye-opener! I was amazed that underwater colors already looked quite good despite not having made any adjustments in the app.
Cruising past vivid coral and seaweed, the fish instantly came into view.  "Fluorescent" orange and gray striped fish swam into the picture and I became mesmerized by the undersea life I finally got to see first-hand. The seaweed and other plant life in the environment were just as interesting as the fish swimming around it.
The never-ending push of ocean currents will drain the internal battery much quicker than a stagnant pool.  That's why I made the effort to test the sub where the divers were. It's a good lesson when using this sub in sea water. Do your homework! In the ocean you may only get up to one hour of life before having to recharge so make the most of it!
The folks at the Chasing Company believe that drone pilots are a good target for their underwater "drone" camera subs. Perhaps they have a point. The Gladius Mini allows the "pilot" to operate using a controller that is very similar to those used with aerial drones.  You control the drone's movements with two joystick controls.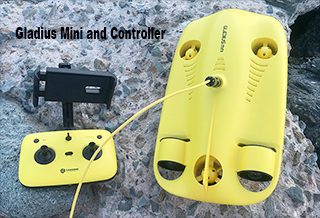 As it is delivered, the controller's left joystick will control diving and surfacing with corresponding down and up movements. Left and right movements would be that same joystick in those corresponding directions. The right joystick up and down movements will propel the sub forward and backward respectively. There is an option to customize the controls to your liking. To lift just the head of the drone up or down requires the turn of a plastic wheel located on the right side. Once you get all these stick maneuvers down the drone navigation becomes pretty straight forward.
Unboxing: Let's take a look at Gladius Mini's system. In the box you will find the main system components: the sub, a WIFI base station, a controller with device bracket (you can use a tablet or your smartphone) and a wound tether line. You also get a nice absorbent towel for wiping the components clean after use, and switchable weights depending on if you're diving in seawater or freshwater.  Craig Glover of Chasing tells me that these switchable weights are necessary due to the salt levels in the ocean. "The higher salt levels in the ocean cause more of a surface push and therefore require a heavier weight."
As most drones do, Gladius Mini works with its own app which you can find in the app store. I also recommend getting the Chasing backpack made for the Gladius Mini. It has specific compartments for all the components and is quite nice. Still, carrying the system around on foot to the best dive sites can be very taxing. There is some heft to this system.  I found myself wishing the pack had a telescoping handle and wheels to make life easier. Perhaps a future model?
How does the system work? Gladius Mini works with its own WIFI signal produced by the small base station. You have a choice of 2.4g or 5g which will correspond with the WIFI you choose on your smartphone. A blue LED light will signify which signal you choose on the base station. Click the reset button to change between the two, just remember to match that on your device. You will also need to open up Bluetooth in your smartphone settings, find Gladius and make the connection to your controller. Once you have attached the tether line from the base station to the sub and your WIFI and Bluetooth have been set, you will see the live image on your screen.
Tweakers should be pleased with the camera settings options offered by the Chasing Mini app. In Photo mode you are able to adjust the ISO setting from 100 to 6400 when switched to Manual. ISO adjustments are not yet available in Video mode. You also get auto white balancing but can make manual RGB settings to tweak it exactly where you want it. Why stop there? You can also adjust the overall color tone, contrast, sharpness, noise level and color saturation! Gladius Mini will shoot 4K video at 30 fps and shoot 1080p in 30, 60 and 120fps.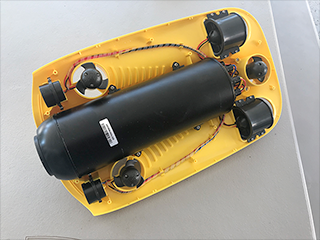 The sub itself is a marvel of engineering. Yellow in color, its sleek design has a total of five thrusters. Two thrusters up front can propel the sub to speeds up to four knots. Three thrusters in the back stabilize the sub for smooth video shooting.  The intensity of the frontal spotlights (one on either side of the camera) can be controlled by a spin of the dial located at the left side of the controller. The top of the sub is where you will make the connection to the tether line. It has an O ring at the connector to keep water from seeping in.
As mentioned earlier, the sub feels weighty when you hold it. This is due to the water-tight system within the housing. If you remove the screws holding the two main plastic housing pieces, it will reveal a metal water-tight tube where the motors, battery and camera are located. It's quite an ingenious system that manages to keep water out.
Conclusion: Considering the technology that went into the making of the Gladius Mini Underwater Drone, it is affordable at $1499. No longer do you have to be a certified diver to enjoy underwater landscapes and sea life! The image quality is excellent considering the 1/2.3" sensor and the fixed ISO for motion capturing. The Gladius Mini app gives the user a surprisingly plentiful amount of manual camera adjustments to play with.
The benefits for underwater cinematography with this sub are obvious, but there are benefits on the enterprise side as well. You can now find underwater trouble areas for inspection, including boats, piers, docks, and utility structures, all from dry land. Being able to pinpoint the location of the trouble before the dive will save time and even money.
Gladius Mini by Chasing Specs:
-Camera: 1/2.3" Sony sensor
-Video: 4K/30fps 1080p: 30-60-120fps.
-Photo: 12mp stills, ISO 100-3200
-SD Card memory: 64g (internal)
-Controller battery life: 5 hrs
-Sub battery life: 1-2 hours depending on environment
-Charging: controller: standard micro USB sub: multi-pin charger (supplied) base station: same multi-pin charger. (cannot simultaneously charge the base station and the sub).
-Depth rated to 326 feet
-Price: $1,499US
See 40 seconds of sample footage here:  https://vimeo.com/366098576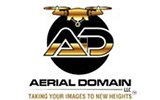 About the author:
David Tolsky
has been in the camera department of the film business for over 30 years. David is an FAA Certified UAV Remote Pilot In Command and is Owner/Operator of
Aerial Domain LLC
: 
www.aerialdomain.com
  He is a current member of ICG, DCS, and Society of Aerial Cinematographers.
DCS Members on the Move
Michael Cioni Lands at Frame.io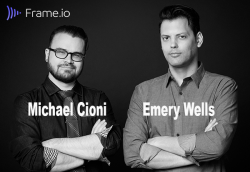 As reported in our last eNewsletter, longtime DCS member Michael Cioni, a Co-Founder of forward thinking post-production facility, Light Iron, and former Director of Innovation at Panavision has left those companies.  It has now been announced that he has taken the position of SVP of Global Innovation at Frame.io.  Working with Emery Wells, another veteran DCS member, they are planning the next wave of film-tech innovation around the development of camera-to-cutting room technology.
Cioni will lead a new LA-based division focused on the continued investment into cloud-enabled workflows for motion pictures and television.  With Michael's background leading a cutting edge post facility, then helping to design the Millennium DXL 8K camera ecosystem at Panavision, he is very well suited to tackle the challenges unique to the entertainment industry.

New Management at Leitz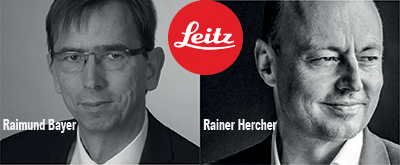 The Ernst Leitz Wetzlar company, known by most simply as Leitz, has announced the appointment of the new management including DCS member, Rainer Hercher.  Working together with Raimund Bayer, who will concentrate on the business units purchasing, logistics and supply chain, Mr. Hercher will focus on international business development, the worldwide distribution of premium lenses and the presentation of the Leitz brand.  Of particular interest to DCS members, Leitz will soon be releasing a new pair of cinema zoom lenses designed for large format cinematography.

Chris Ragsdale Joins ARRI Rental

Business Development and Marketing professional, Chris Ragsdale, after many years with RED Digital Cinema and a short stint at Canon, has joined ARRI Rentals working out of their new Burbank office.  He will concentrate on covering Industry Partners, Cinematographers, Large Productions, and Key Accounts.
Sean Hise Joins Cineo Lighting as the New West Coast Sales Manager

DCS member 
Sean Hise
 brings a long history and broad experience in the motion picture and television industries, having worked at companies including Panavision, Lee Filters and Kino Flo, to his new position at Cineo Lighting.  He will be based in Los Angeles with the title of West Coast Sales Manager.
Spotlight On Lifetime Members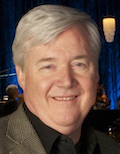 John Rubey is the founder of Rubey Entertainment, a Los Angeles based provider of live, digital, and 3D entertainment.  As the former CEO of Fathom Events and President, AEG Network Live, John is known as an innovative leader in live event capture and distribution with deep experience in music, global TV, and cinema distribution, media and entertainment, cross-platform video streaming, event production, pay-per-view, and new technologies to create immersive connections for fans and brands.  At AEG Network Live, Rubey was responsible for the overall vision, entertainment marketing, digital content development, and execution for live music events, festivals, and other events to U.S. and international TV networks.  In addition, he was formerly the founder and President of pay-per-view leader Spring Communications, and COO of PACE Management (now LIVE Nation).
Renewing Your Membership and Supporting DCS
We count on your dues and contributions to continue our mission and maintain our services to members. So, if your membership has expired, or you simply want to show your support of our effects, please take a few minutes to send a donation. Membership is available at the $50 annual level or $300.00 for a Lifetime Membership. You can follow the convenient PayPal links, (using any major credit card, and you don't need to be signed up for PayPal,) or you can send payment to our offices at P.O. Box 1973 Studio City, CA 91614, USA.
PayPal Annual Renewal Link – $50.00US:  https://paypal.me/digitalcinemasociety/50
Paypal Lifetime Renewal Link – $300.00US: https://paypal.me/digitalcinemasociety/300
Checks should be sent to: The Digital Cinema Society, P.O. Box 1973, Studio City, CA 91614, USA. Check payments must be in US dollars. Please note that if you are a student, or otherwise cannot afford the dues, just send a note and we will be happy to extend your membership. ** Student and Complimentary memberships do not include a membership card.
THANK YOU TO OUR SPONSORS
As always, we want to send out a big thanks to all "Friends of DCS," whose support makes it possible for us to continue the DCS mission of educating the entertainment industry about the advancements in digital and cine technology:
AbelCine – ACES – Adobe – Adorama – AJA – Angénieux – Anton/Bauer – ARRI – Avid – BB&S Lighting – Band Pro – Birns and Sawyer – Blackmagic Design – BlockBattery – Canon – Cineo Lighting – Cinnafilm – Codex – Cooke Optics – Core SWX – Dadco/SunRay – Dedolight California – DigitalFilm Tree –  Fiilex – FLUOTEC – FootageBank – Fujinon –  J.L. Fisher – K 5600 – Kino Flo – Leitz Cine Wetzlar  Light & Motion – LiteGear – Litepanels – Luminys – Lupo Light – MacSales – MACCAM  -  Mole-Richardson – Nila – OConnor – OWC – Panasonic – Panasonic Lumix – Panavision – P+S Technik – Redrock Micro – Rosco – Sachtler – Schneider Optics – SIGMA – SIM Digital – SmallHD – Sony – Teradek – Quasar Science – The Rag Place – The Studio-B&H – Tiffen – Tokina Cinema – Vision Research – Westcott – Wooden Camera – Zeiss – ZGC – Zylight
REMEMBER YOUR DCS MEMBER BENEFITS and DISCOUNTS:
DCS members in good standing can also receive significant discounts on products and services from companies including: The Camera Division Design Lab - Raleigh Studios Screening Services - LensProToGo – Final Draft – Wooden Camera – SimpleDCP – Zacuto – IMDBpro – DECKHAND Camera Rental – Tek Media Electronic Repair – AbelCine – BB&S Lighting – Kit & Kaboodle Craft Service – Birns & Sawyer – NightSky Web Hosting – American Cinematheque – ProductionHub. And if your company would like to offer your fellow members meaningful discounts on products or services, let us know and we'll consider adding your offer to the page. Visit the DCS Member Discount page for all the details: www.digitalcinemasociety.org/member-discounts
CALENDAR OF UPCOMING INDUSTRY EVENTS
The large number of listings and hyperlinks in our full Calendar of Events causes many e-mail servers to reject our eNewsletter. So, for a complete calendar of upcoming industry event listings for both the U.S. and International, please visit the Events Calendar on the DCS Homepage at:  www.digitalcinemasociety.org/events-calendar
Follow DCS on Facebook, Twitter and Instagram. Don't forget that the Digital Cinema Society has a Facebook fan page. Check in for the latest news, event details and general DCS hubbub at: http://www.facebook.com/DigitalCinemaSociety
On Twitter, you can follow us @DCSCharlene
On Instagram at: digitalcinemasociety
Our Home, The Digital Cinema Society:
"It is not the strongest of the species that survive, nor the most intelligent, but the most responsive to change." Charles Darwin