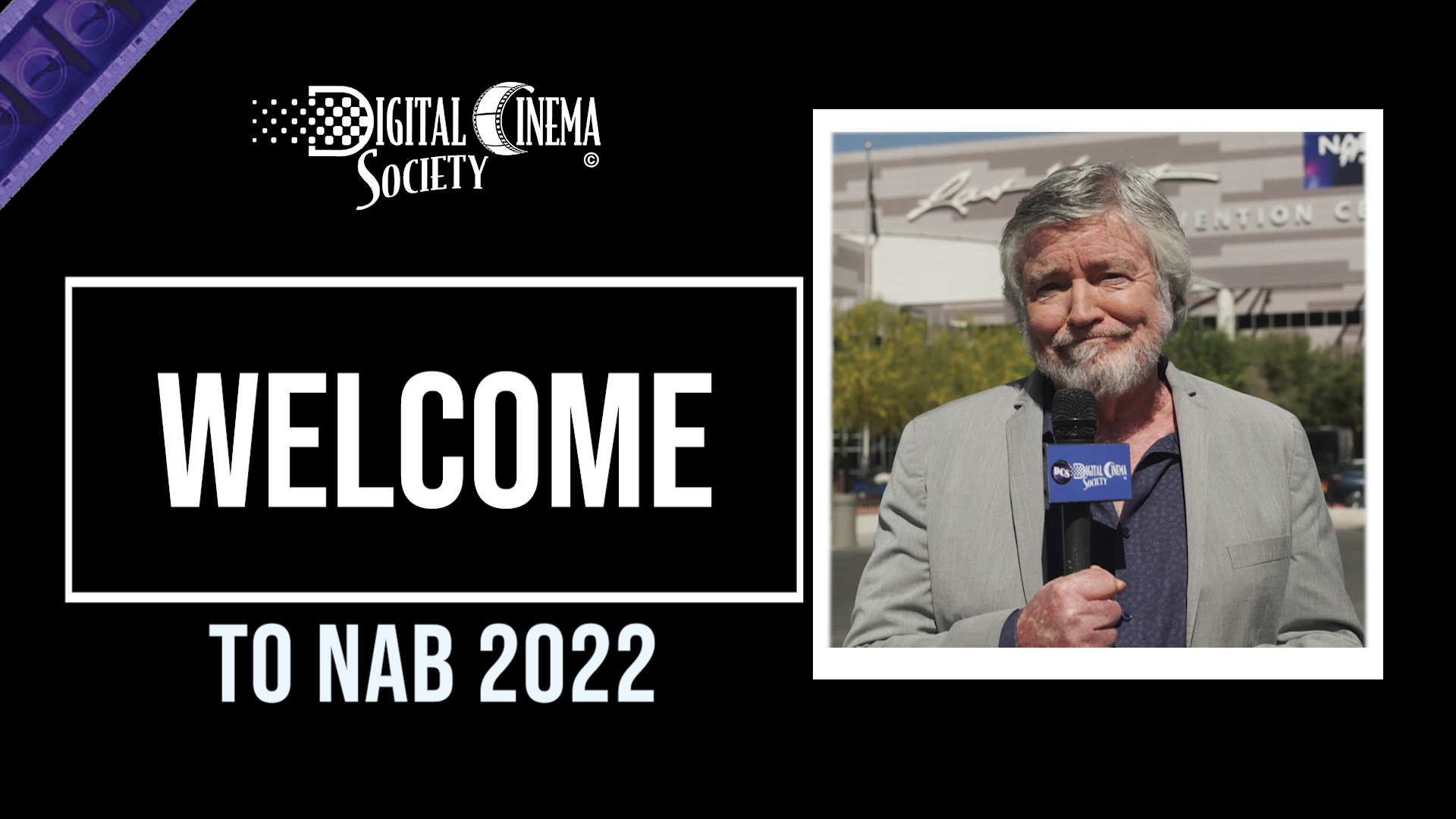 James Mathers and his crew (minus one on-site editor) return to Las Vegas for the NAB show of 2022
https://vimeo.com/702455378
FRAME.io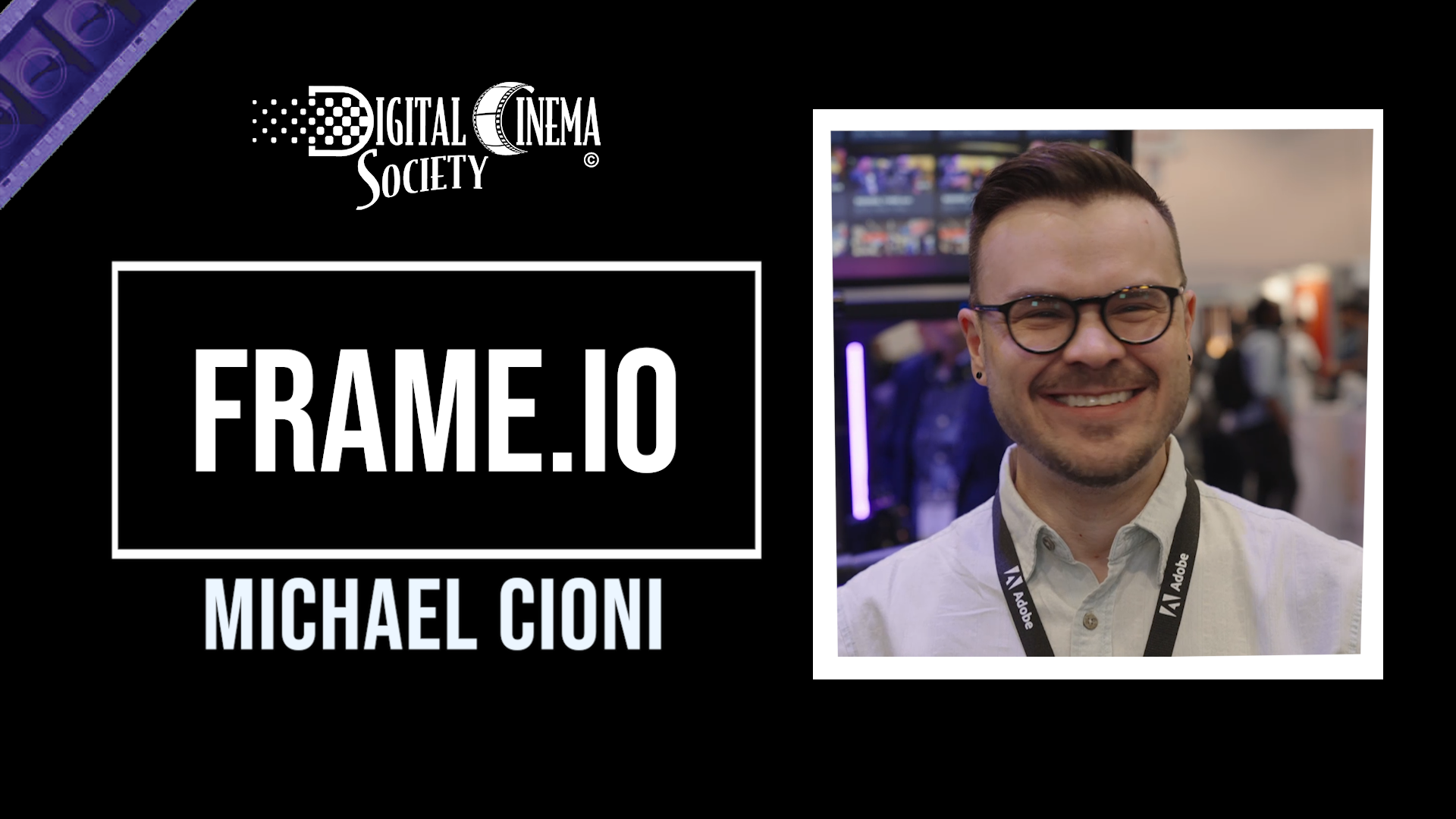 James Mathers visits with Michael Cioni of Frame.io to talk about the Camera2Cloud technology that we're using this year to tape and edit our videos remotely between Las Vegas and Burbank, CA https://vimeo.com/703978896
Sony Venice 2 with Rob McLachlan, ASC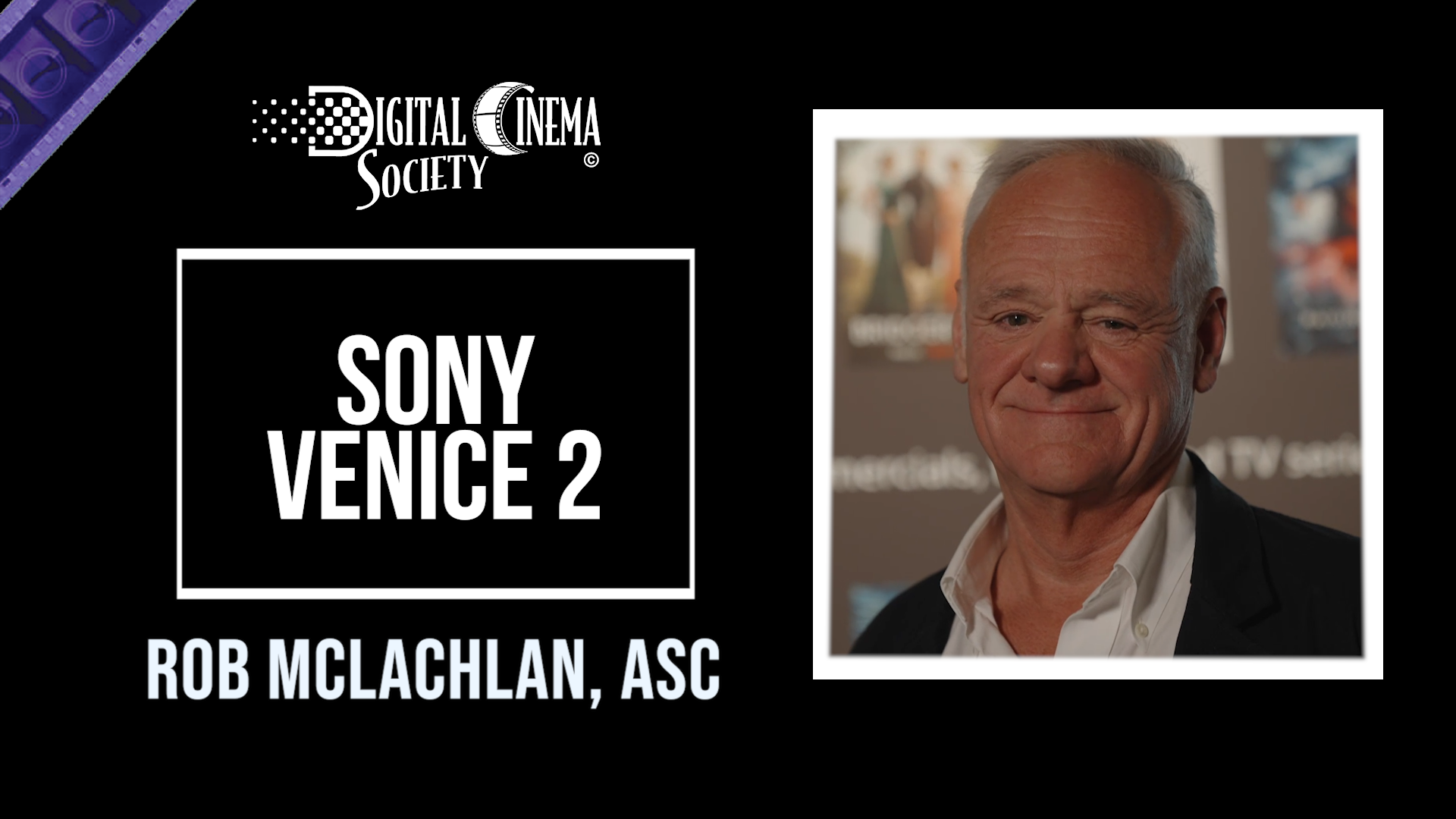 James Mathers interviews Rob McLachlan, ASC, CSC about this experiences as an early adopter of the SONY Venice 2 at NAB 2022.
https://vimeo.com/702591480
BLACKMAGIC DESIGN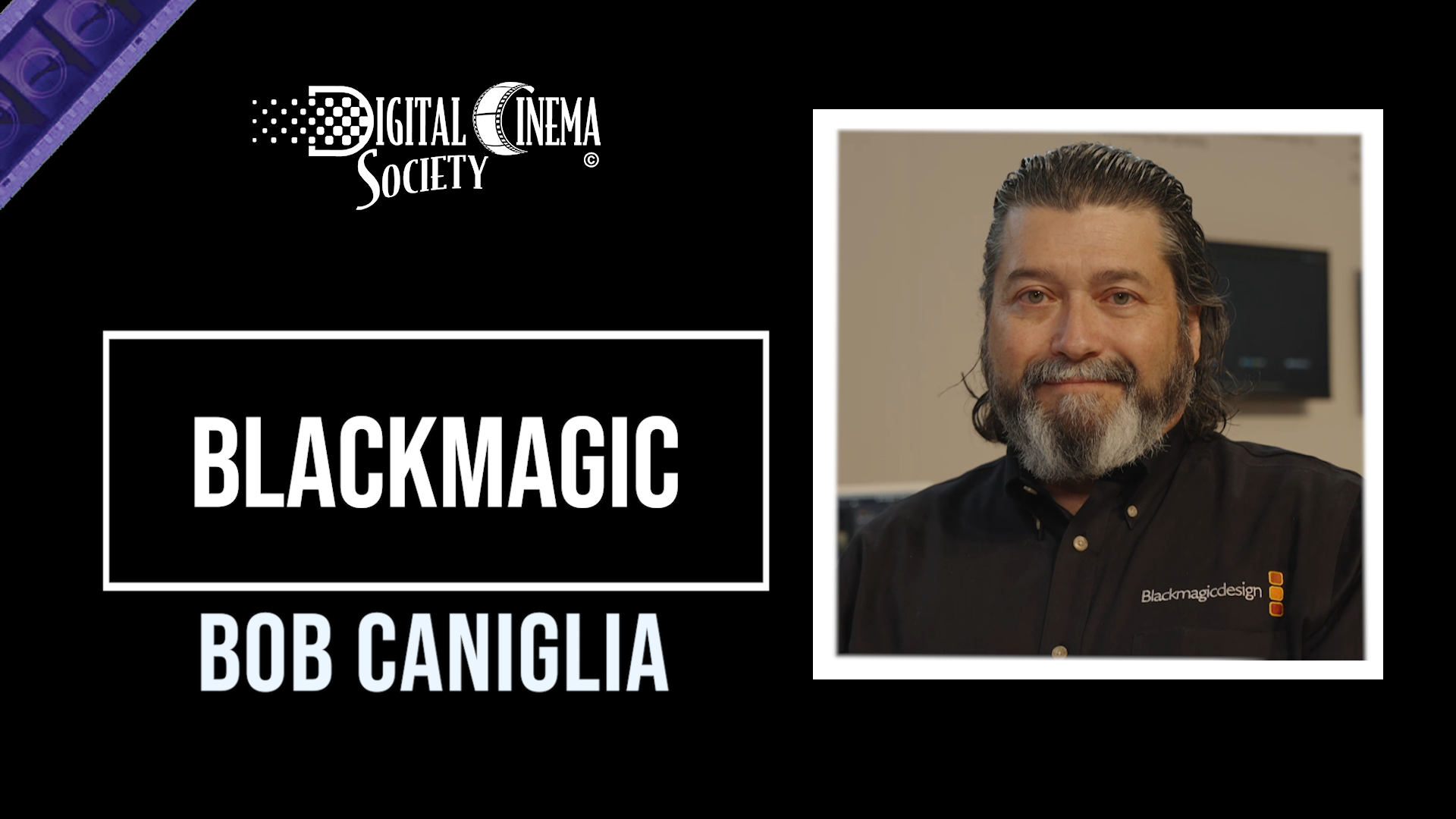 Blackmagic Design's Bob Caniglia gives James Mathers an update on several new cloud workflow products designed for everyone from the enterprise facility to the Indie filmmaker at NAB 2022.
https://vimeo.com/702607251
SMALLHD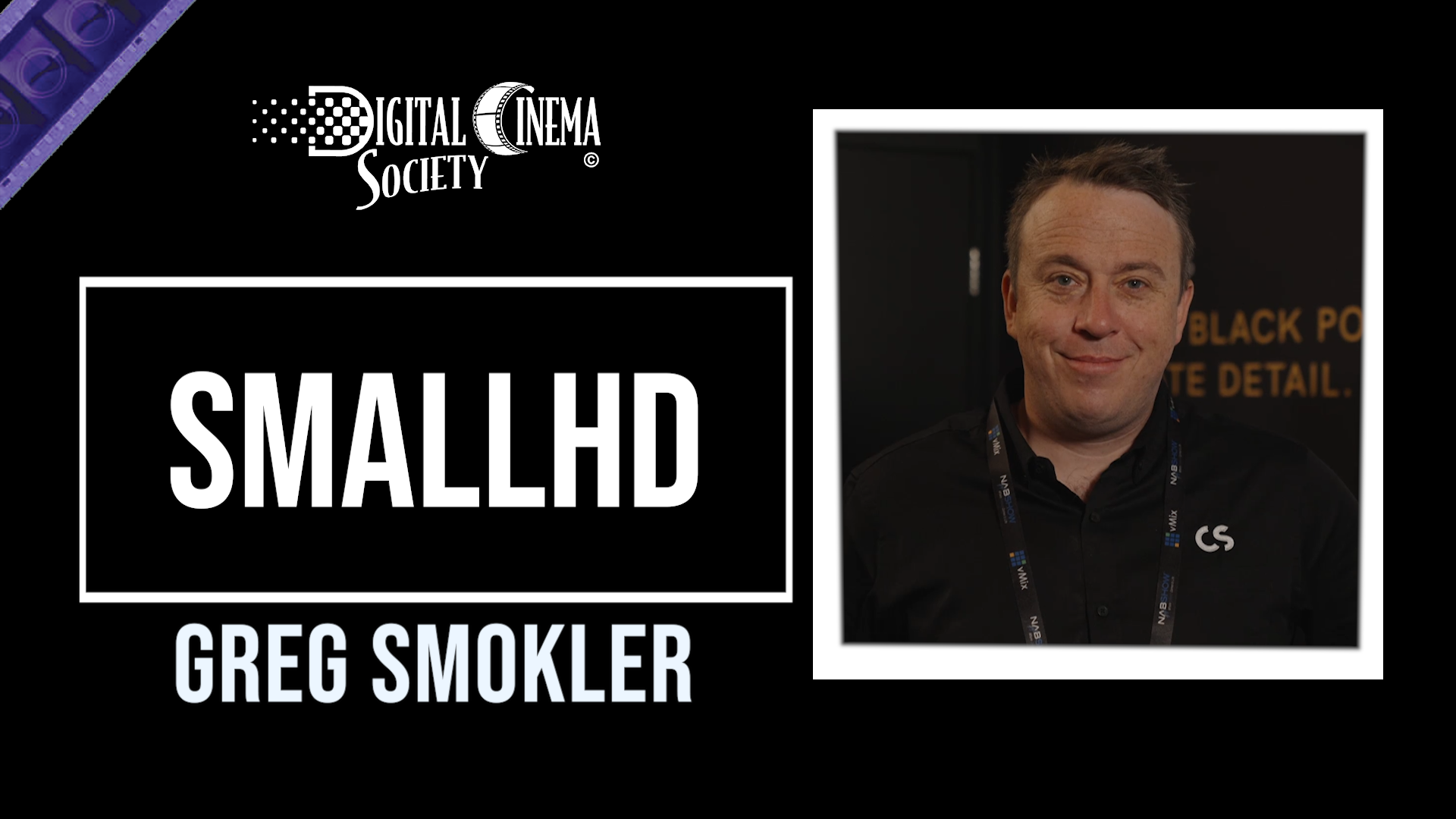 Creative Solutions' Greg Smokler gives James Mathers a run down of the many new models and features from SmallHD at NAB 2022.
https://vimeo.com/702633278
WOODEN CAMERA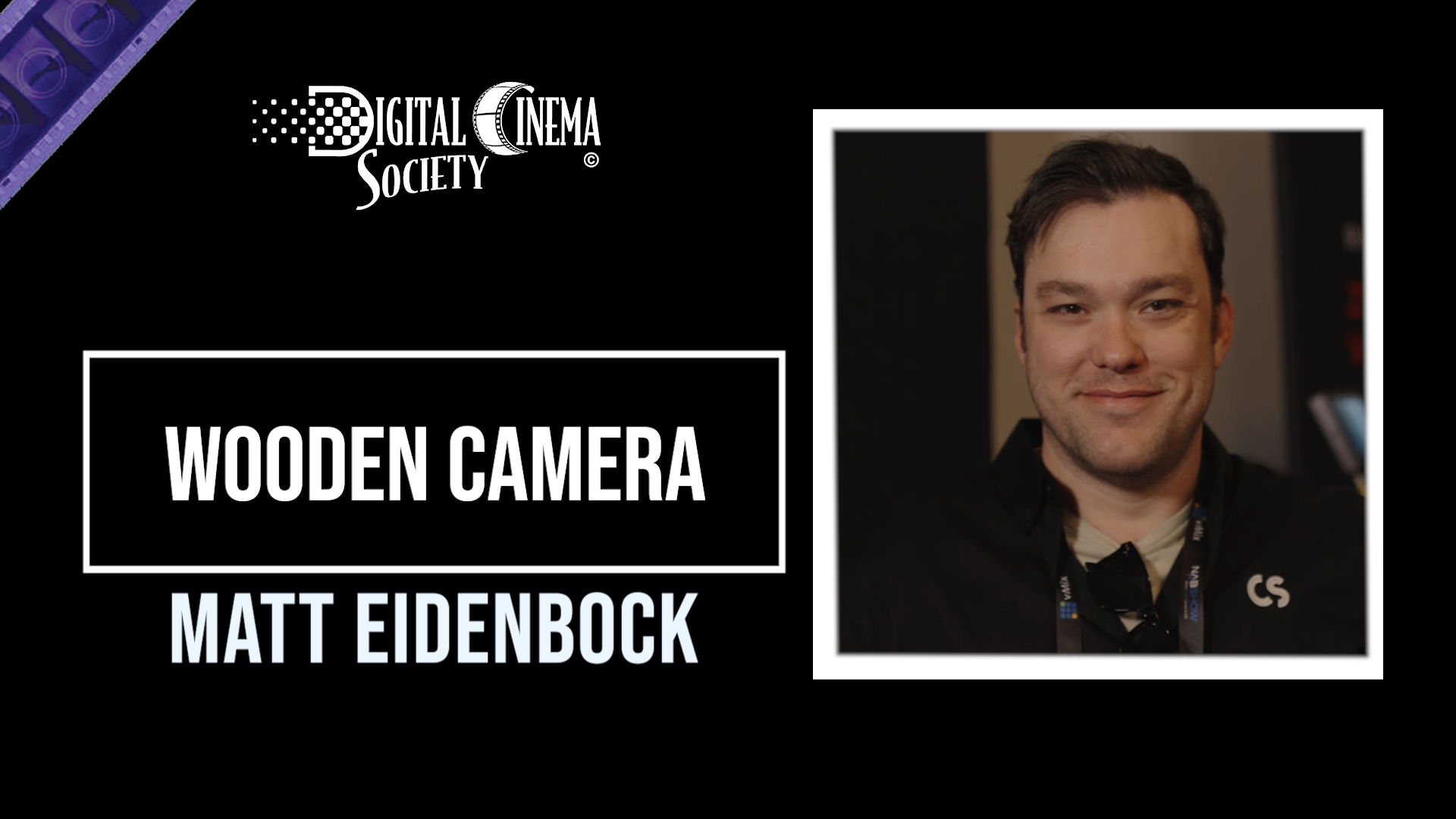 James Mathers talks with Matt Eidenbock of Wooden Camera at NAB 2022.
https://vimeo.com/702633432
TERADEK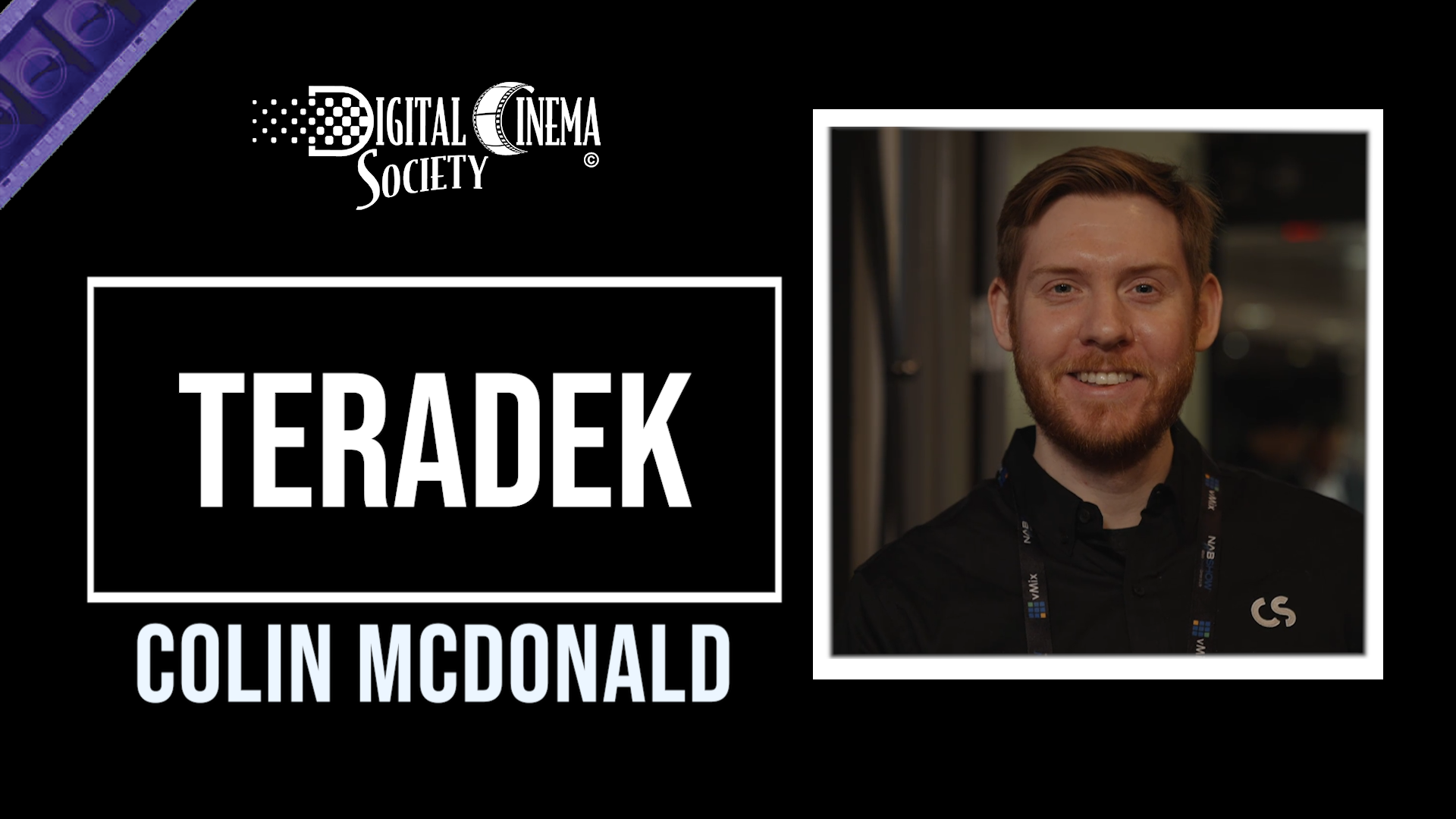 Teradek's Colin McDonald gives James Mathers a rundown of Teradek's many new products at NAB 2022.
https://vimeo.com/702633787
NANLITE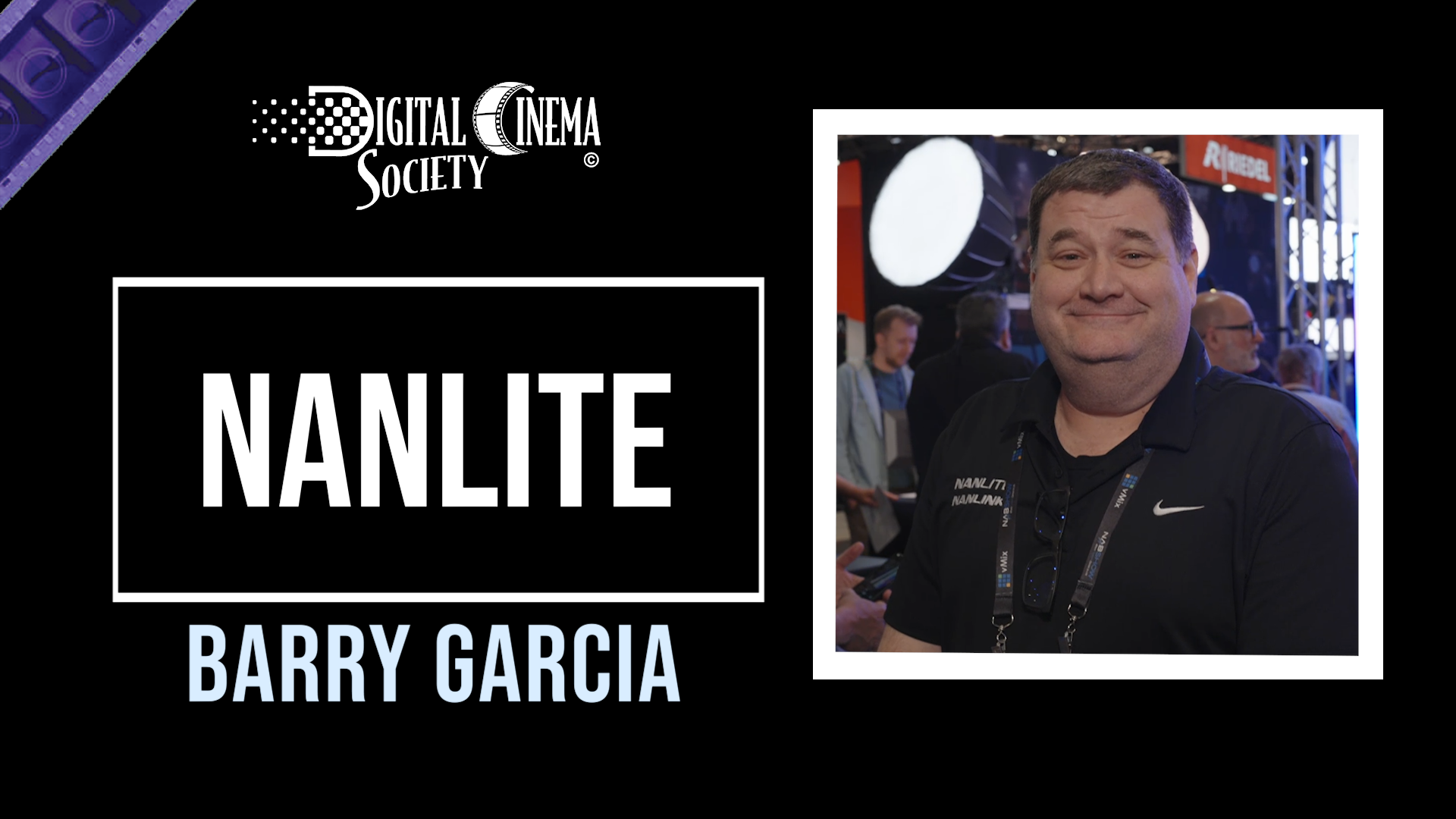 James Mathers talks lights with Barry Garcia from Nanlite about the Forza 720 daylight and Forza 720 bi-color, as well as the PavoTube and PavoBulb at NAB 2022. https://vimeo.com/702672770
RIEDEL Bolero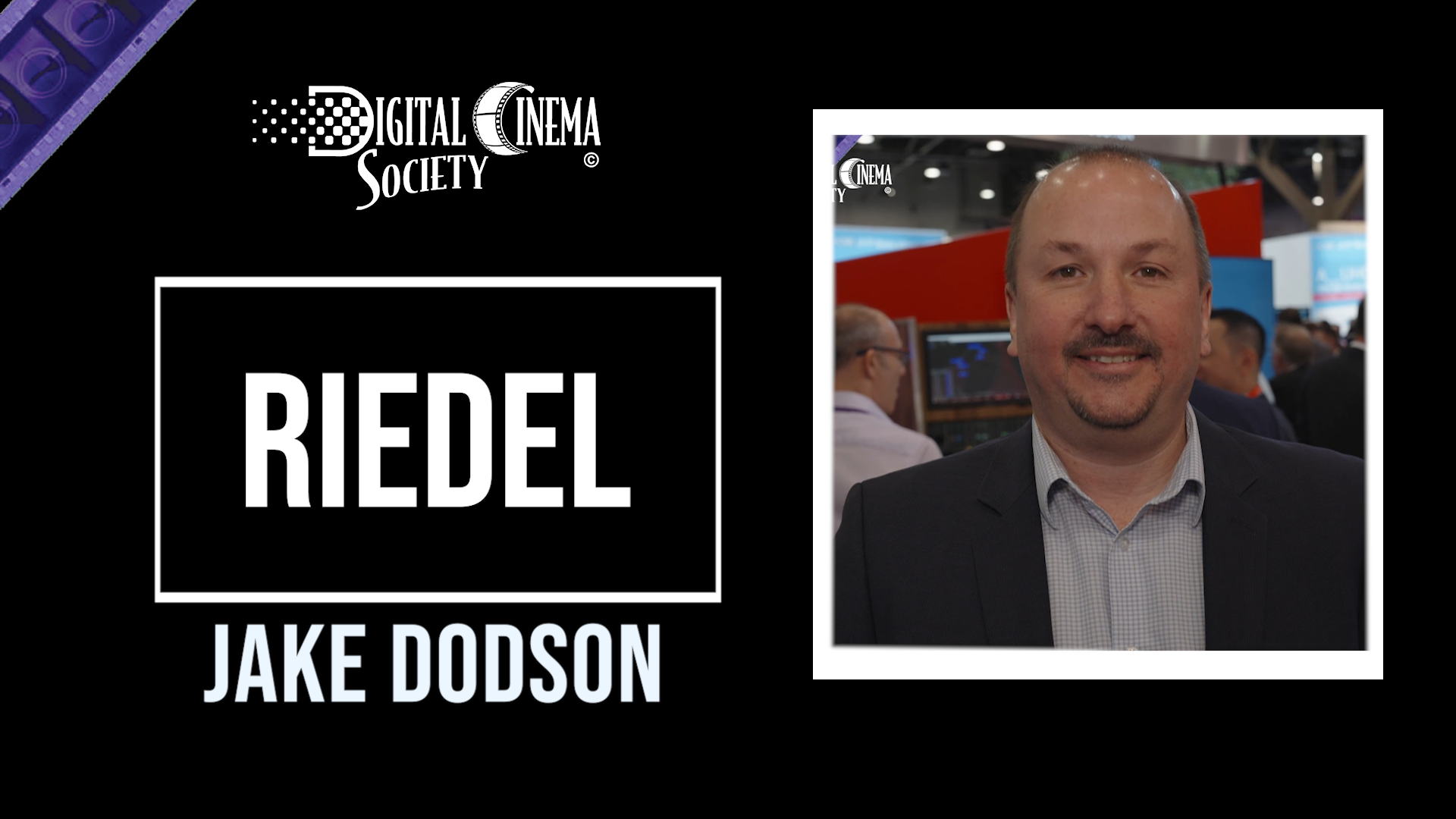 Riedel's Jake Dodson explains the many feature of the Bolero system to James Mathers at NAB 2022.
https://vimeo.com/702672798
K 5600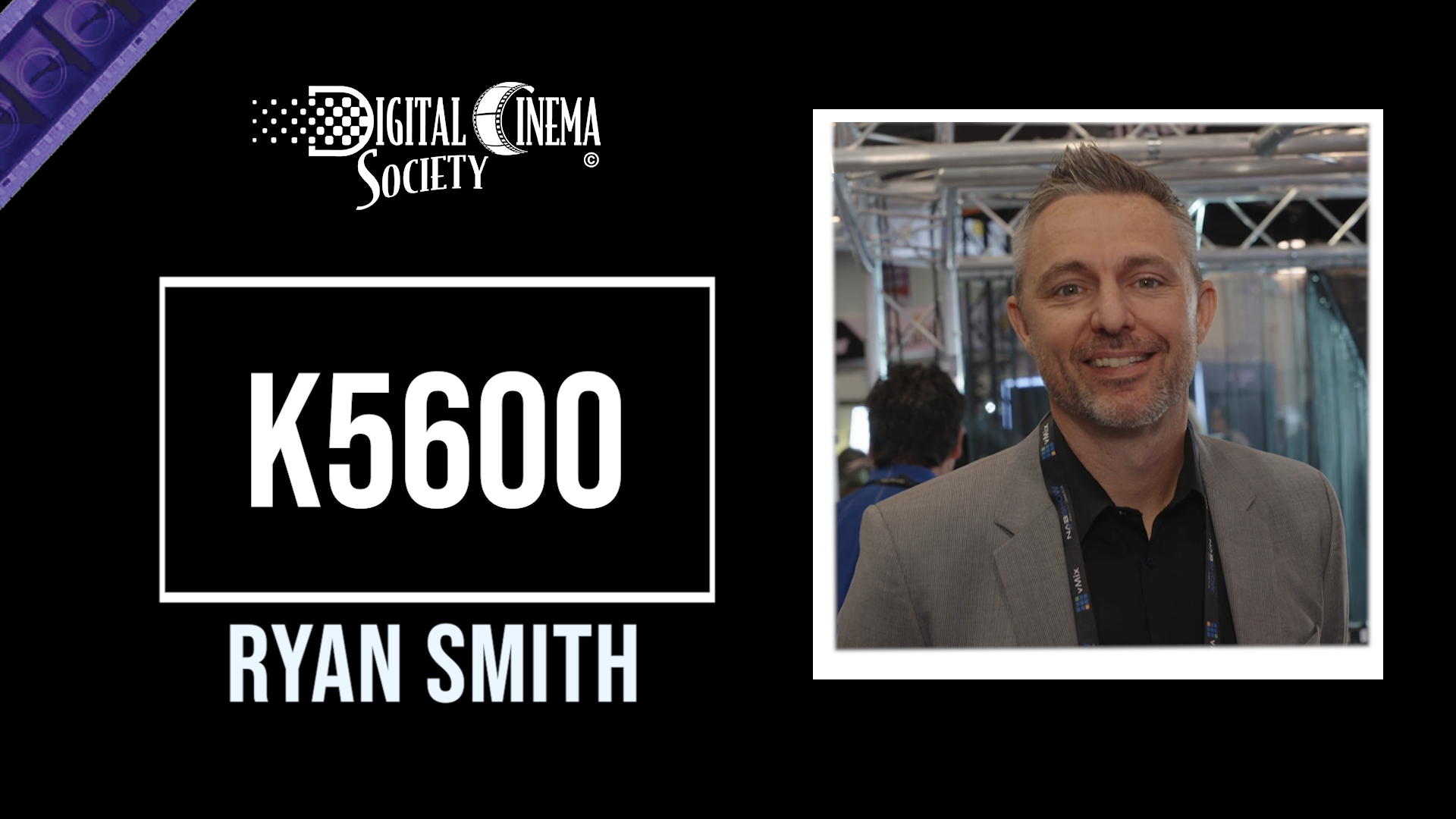 James Mathers chats with Ryan Smith at K 5600 Lighting, the premiere makers of HMIs. They discuss their line of LEDs showing the 300w Joker system, 300w Alpha system, and line of panel lights – The Slice at NAB 2022.
https://vimeo.com/702672876
ARRI Trinity Camera Stabilization System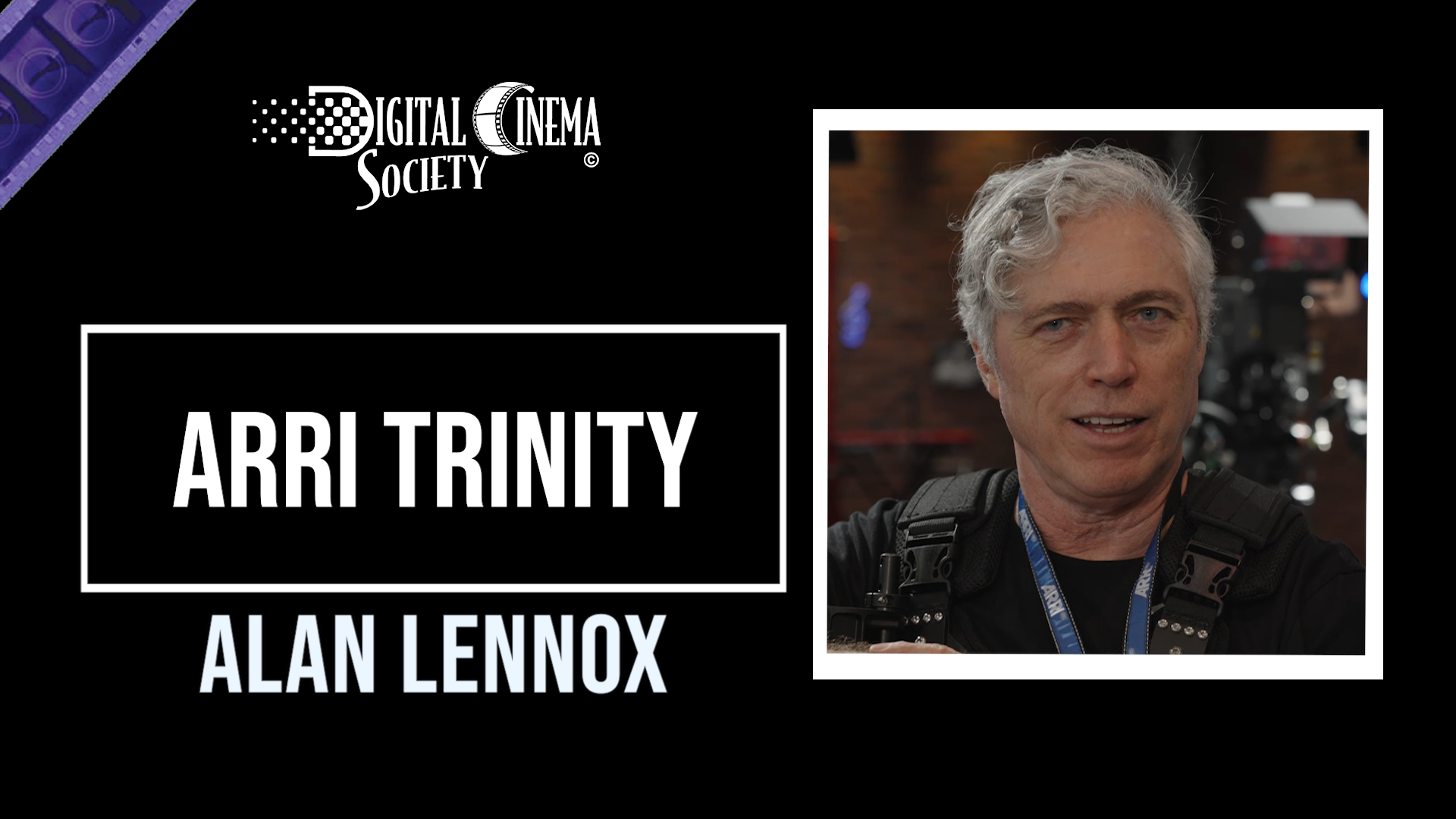 James Mathers speaks with Alan Lennox at the ARRI booth to talk about their camera stabilization Trinity System at NAB 2022.
https://vimeo.com/702673031
ARRI Mixed Reality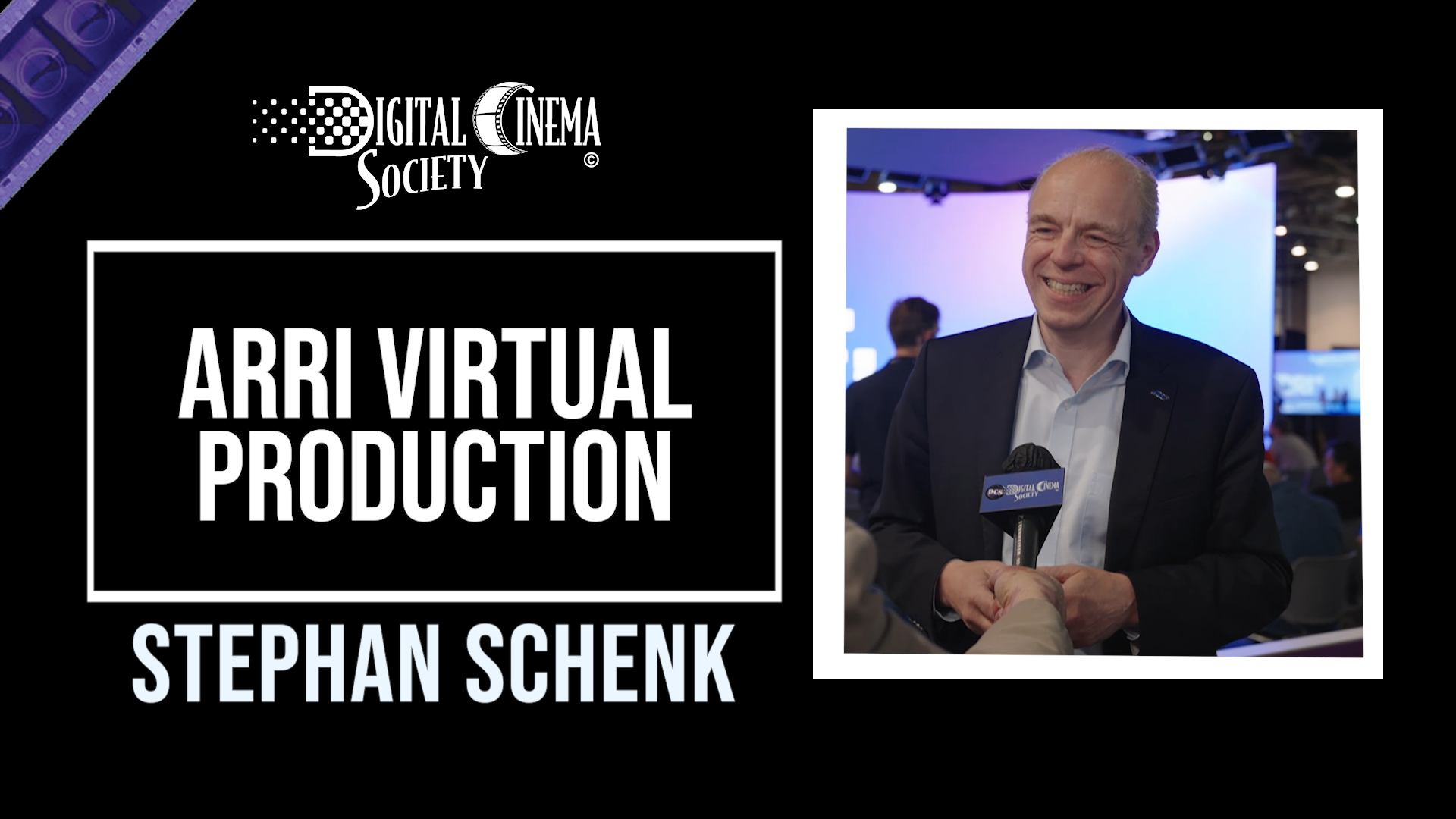 James Mathers speaks with ARRI's Stephan Schenk about approach their approach to Mixed Reality and the integration of their cameras, lenses, and lighting systems via the new ARRI Solutions Group at NAB 2022. https://vimeo.com/702672967
ARRI LENSES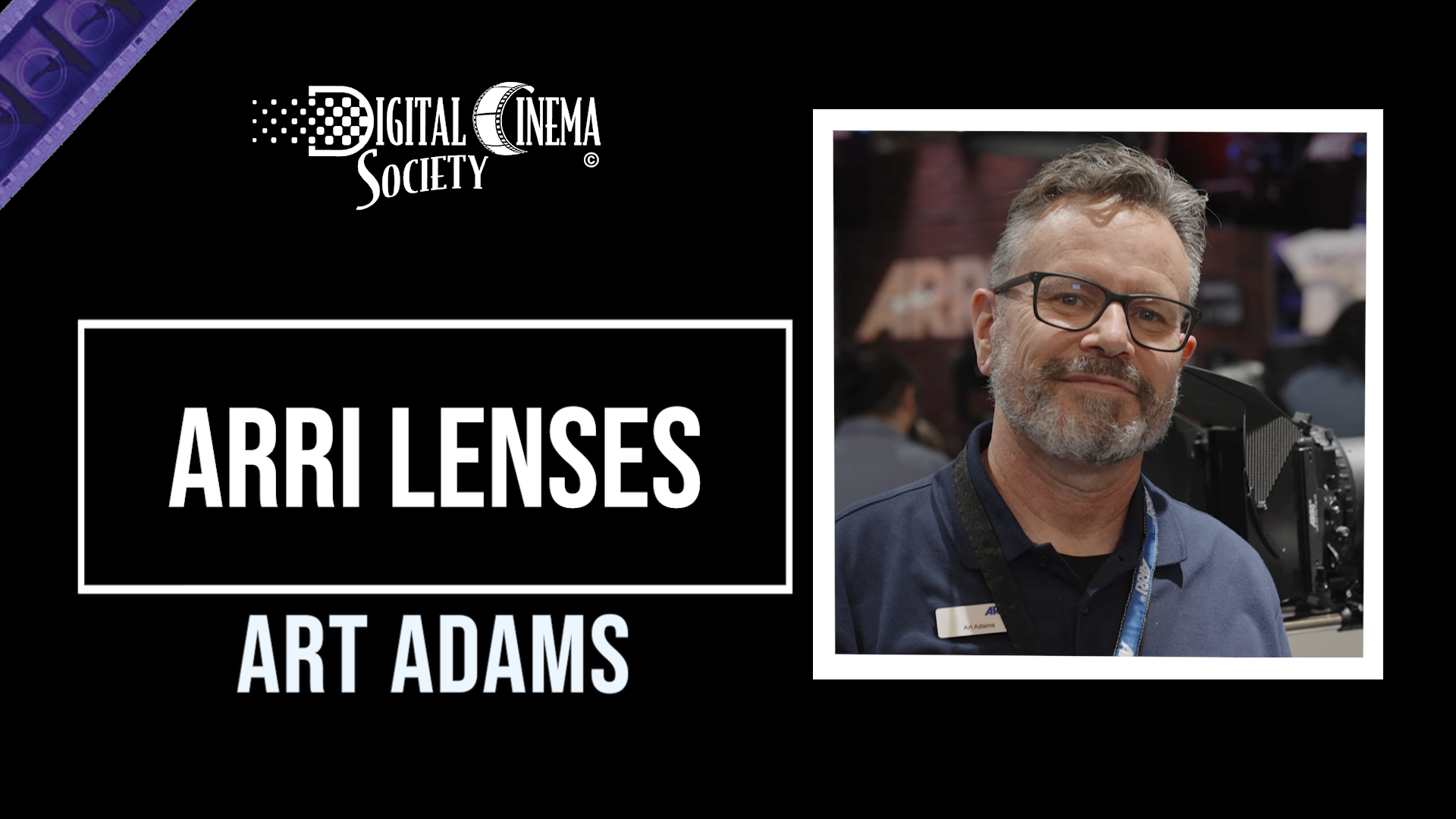 James Mathers and Art Adams talk new lenses at the ARRI booth displaying Signature Prime lenses and Signature Zooms at NAB 2022. https://vimeo.com/702676034
ARRI LIGHTS
James talks with Marcus Kluesener of ARRI Lighting to discuss what's new with the Orbiter and its QLM system features, demonstrating the Docking Ring for third party projection objects, the Dome Mini, and the Glass Cover at NAB 2022.
https://vimeo.com/702672920
BAND PRO/ ANGÉNIEUX AMERICAS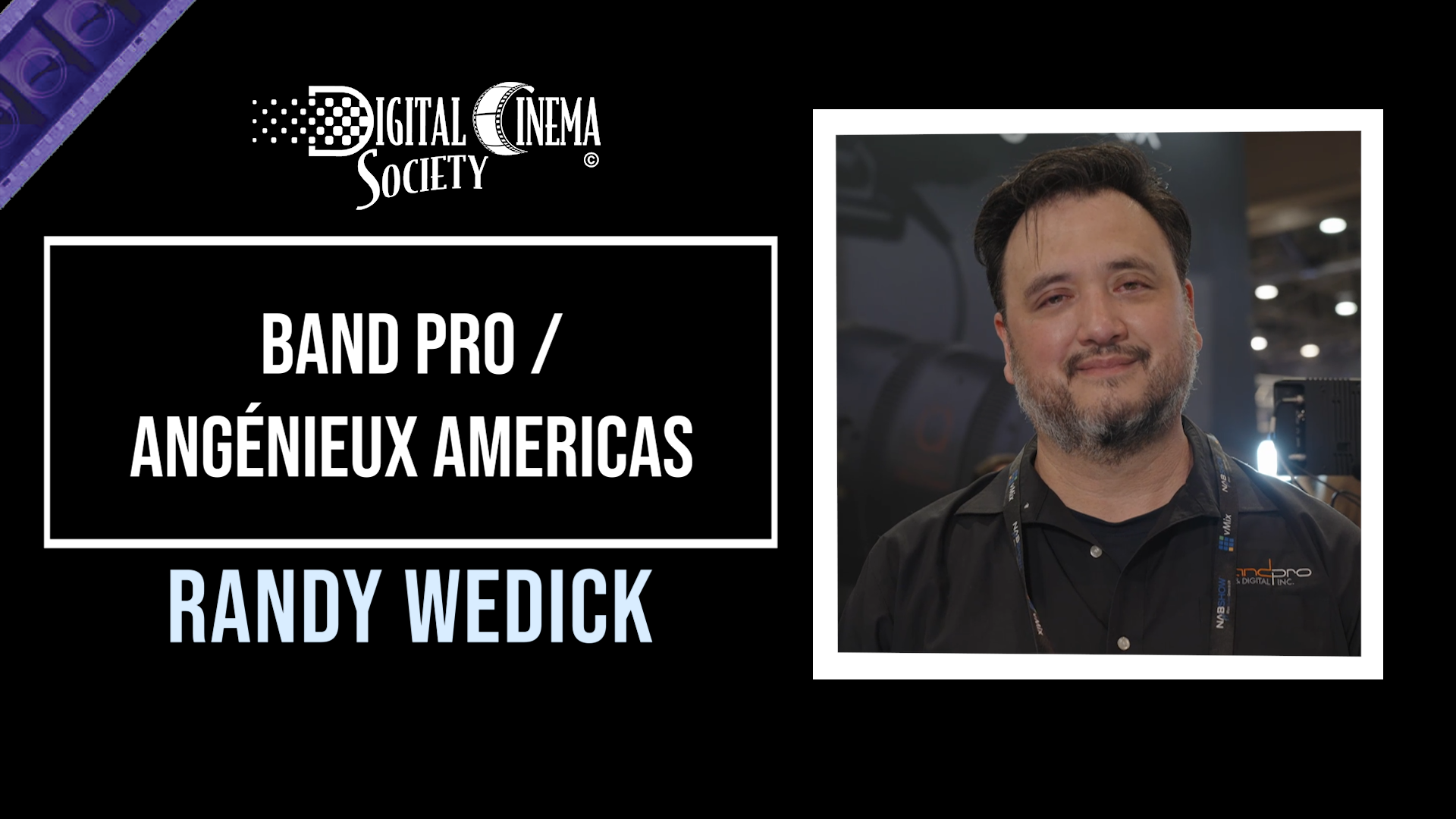 James Mathers talks with Randy Wedick at the Band Pro booth at NAB 2022 about new Angénieux Americas lenses. https://vimeo.com/702957930
INFINITY PHOTO OPTICAL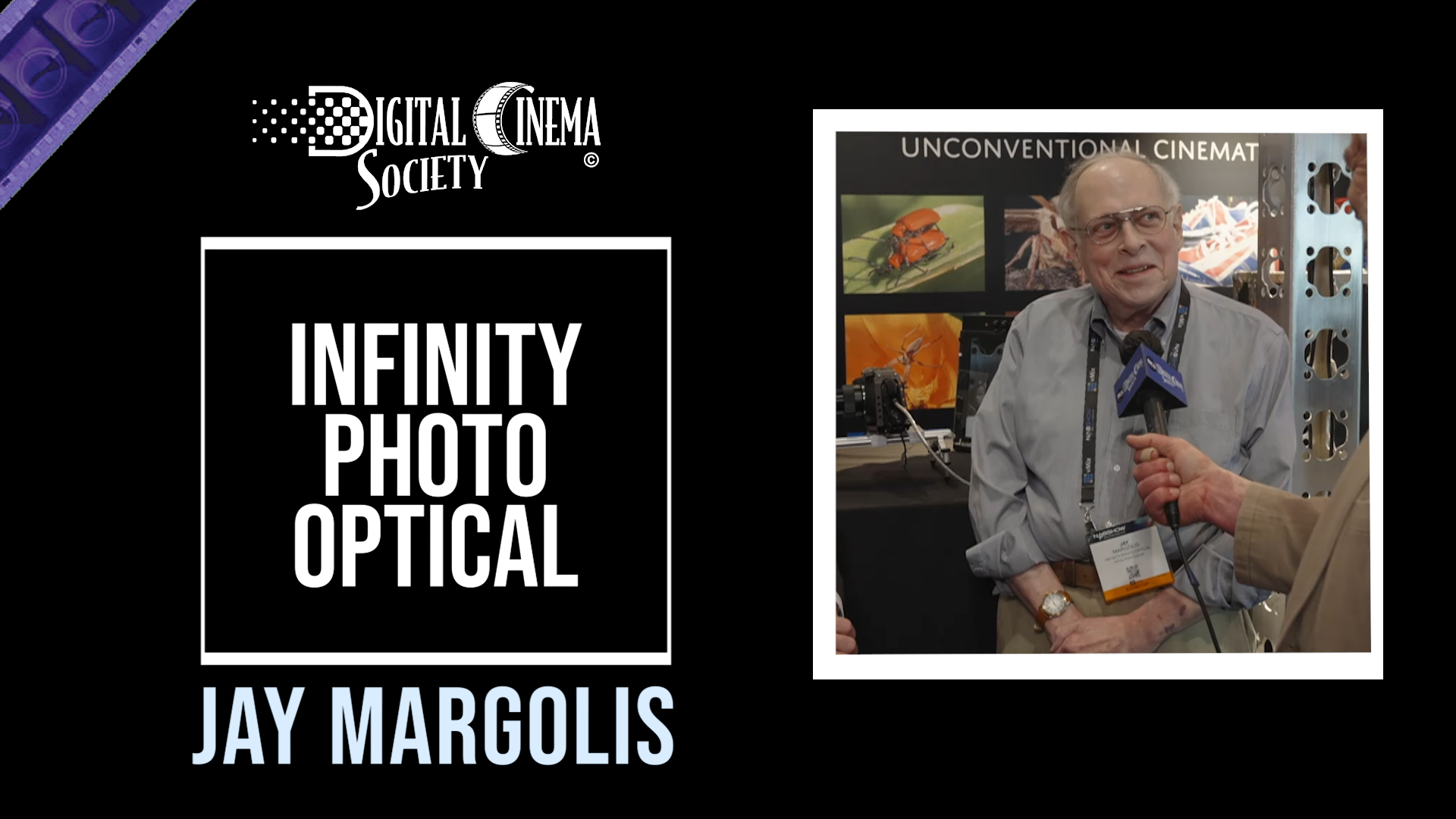 James Mathers speaks with Jay Margolis, inventor of the Infinity Photo Optic lenses, and Sam Sadoulet of Edmund Optics to announce their new alliance at NAB 2022. https://vimeo.com/703000413
SACHTLER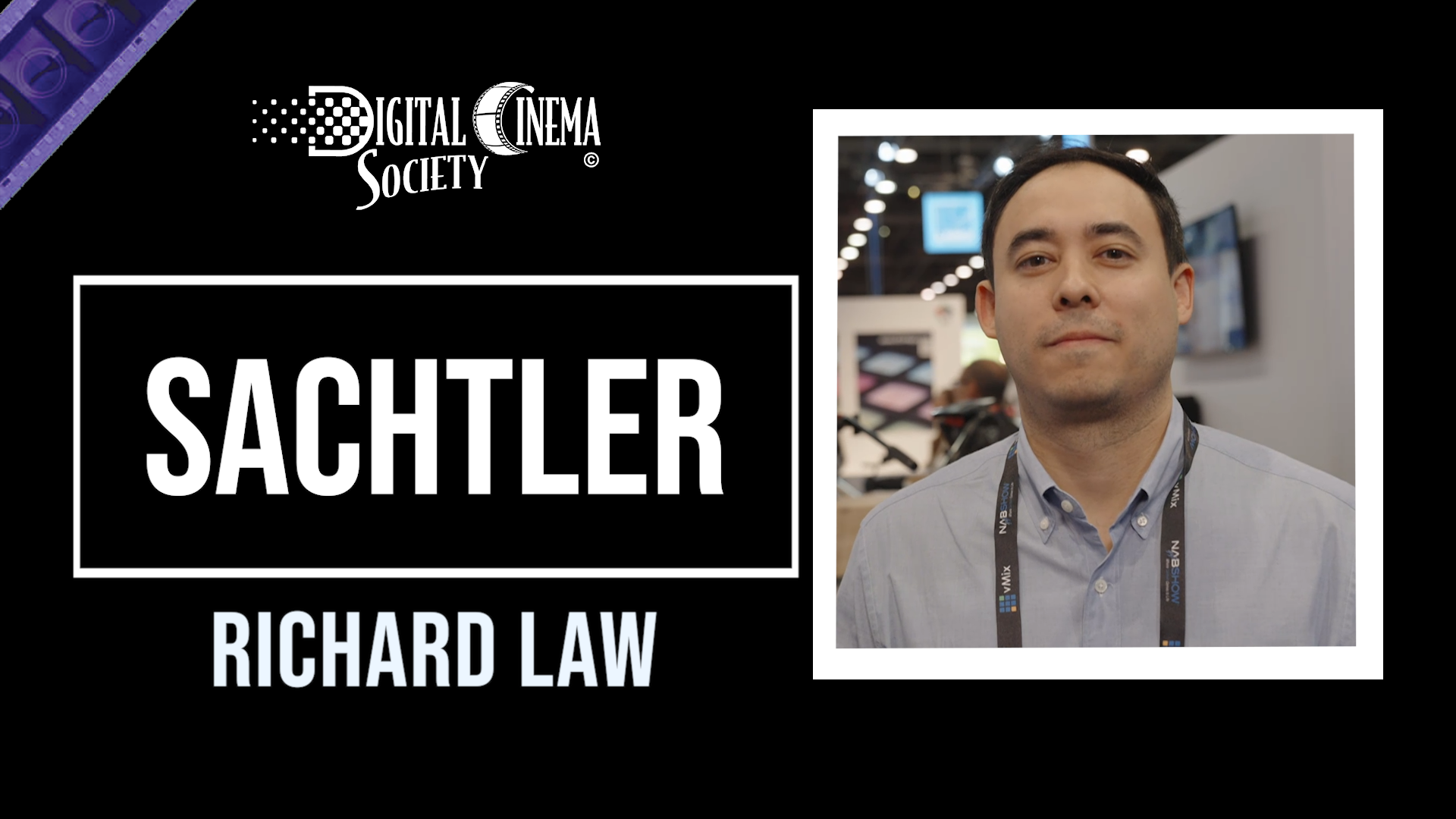 James speaks with Richard Law at the Sachtler booth to demonstrate their new product the Aktiv 14T on Flowtech legs.
CARTONI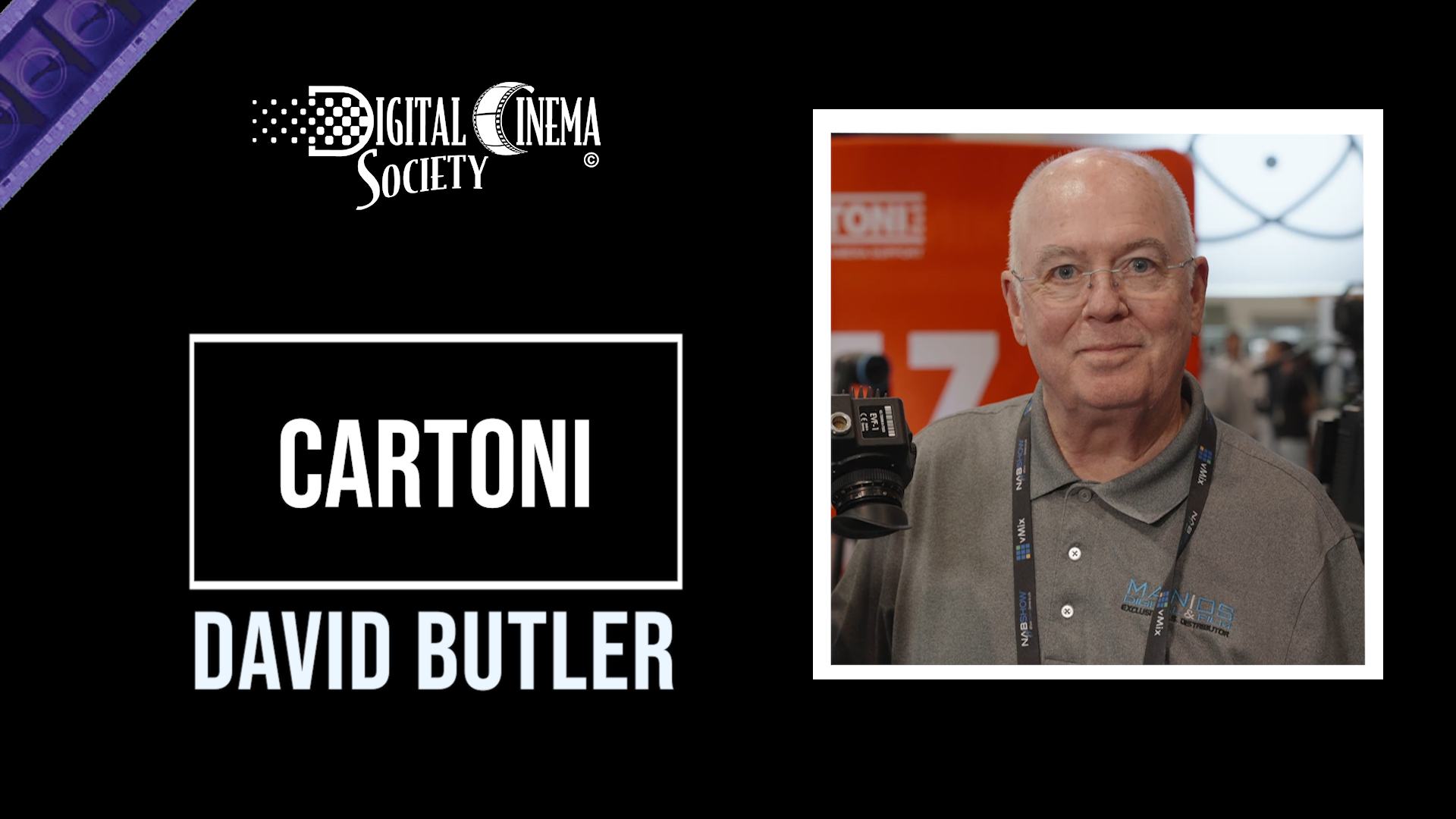 James Mathers talks Cartoni camera support with David Butler featuring their new redesigned Focus 22 fluid head, SDS smart deployment tripod, and new ratchet spreader at NAB 2022.
CORE SWX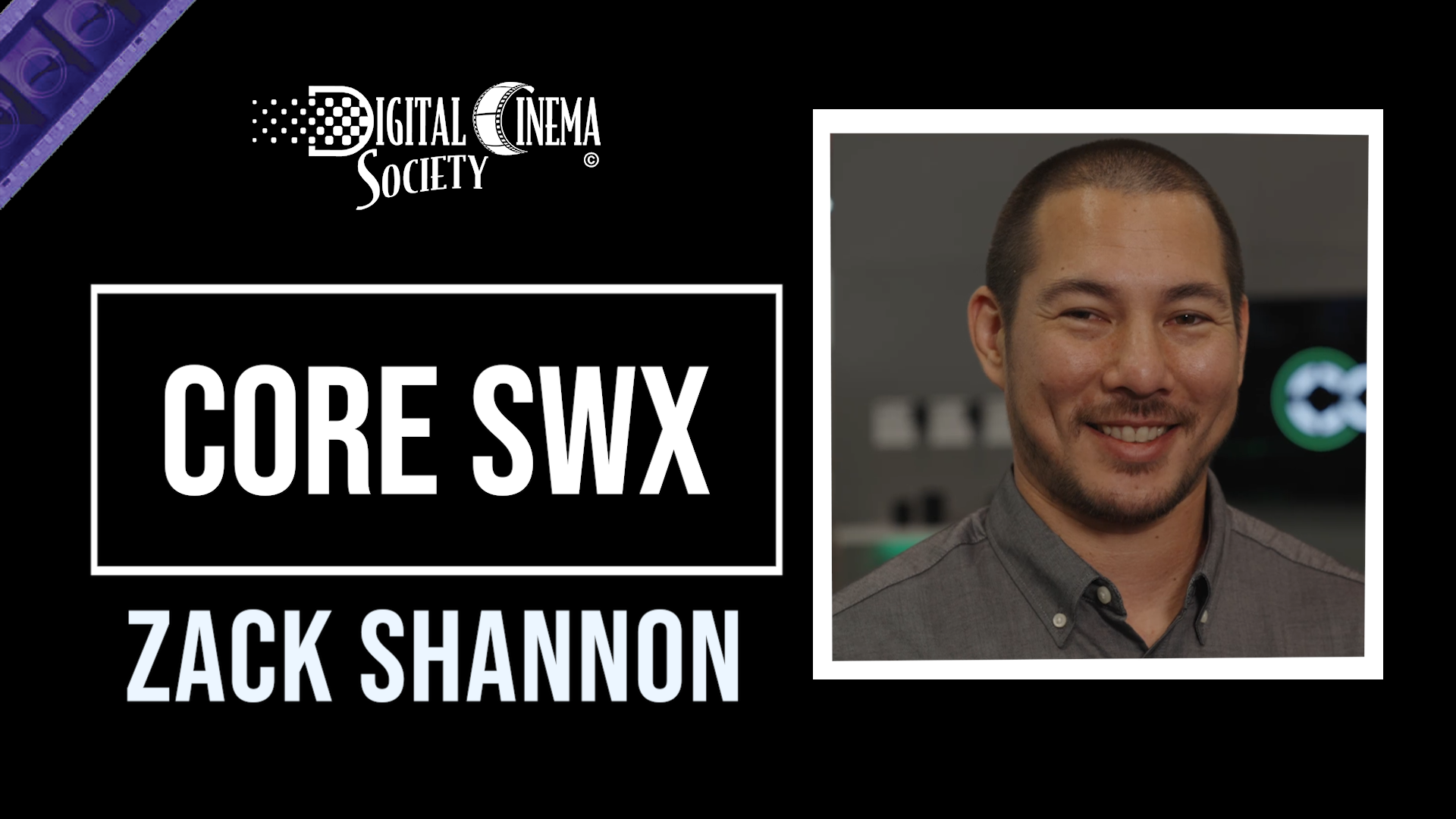 James joins Ben Dynice at the Quasar Science booth to talk about what's new with their lighting for virtual production environments.
QUASAR SCIENCE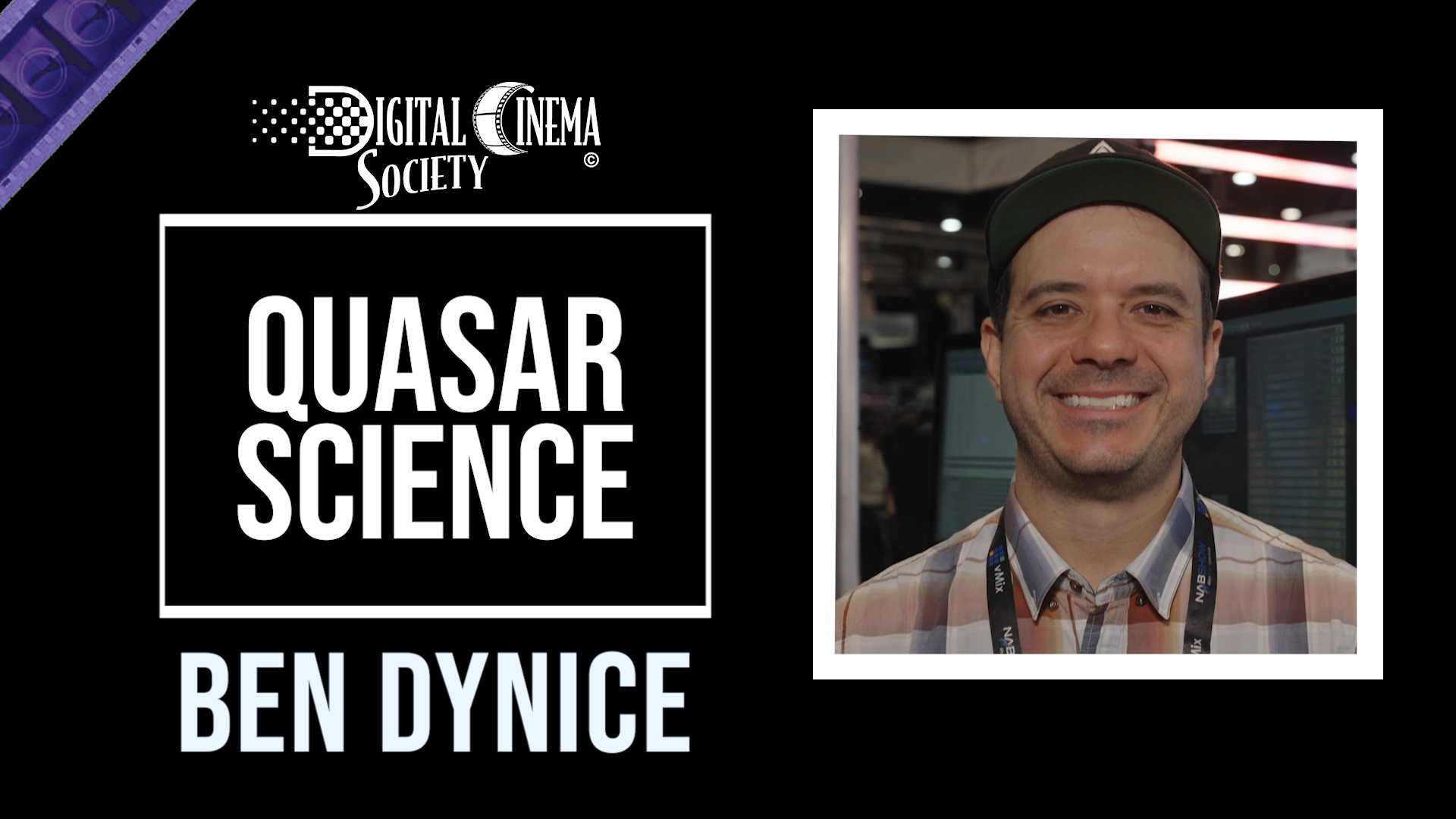 James Mathers joins Ben Dynice at the Quasar Science booth at NAB 2022 to talk about what's new with their lighting for virtual production environments.
ZEISS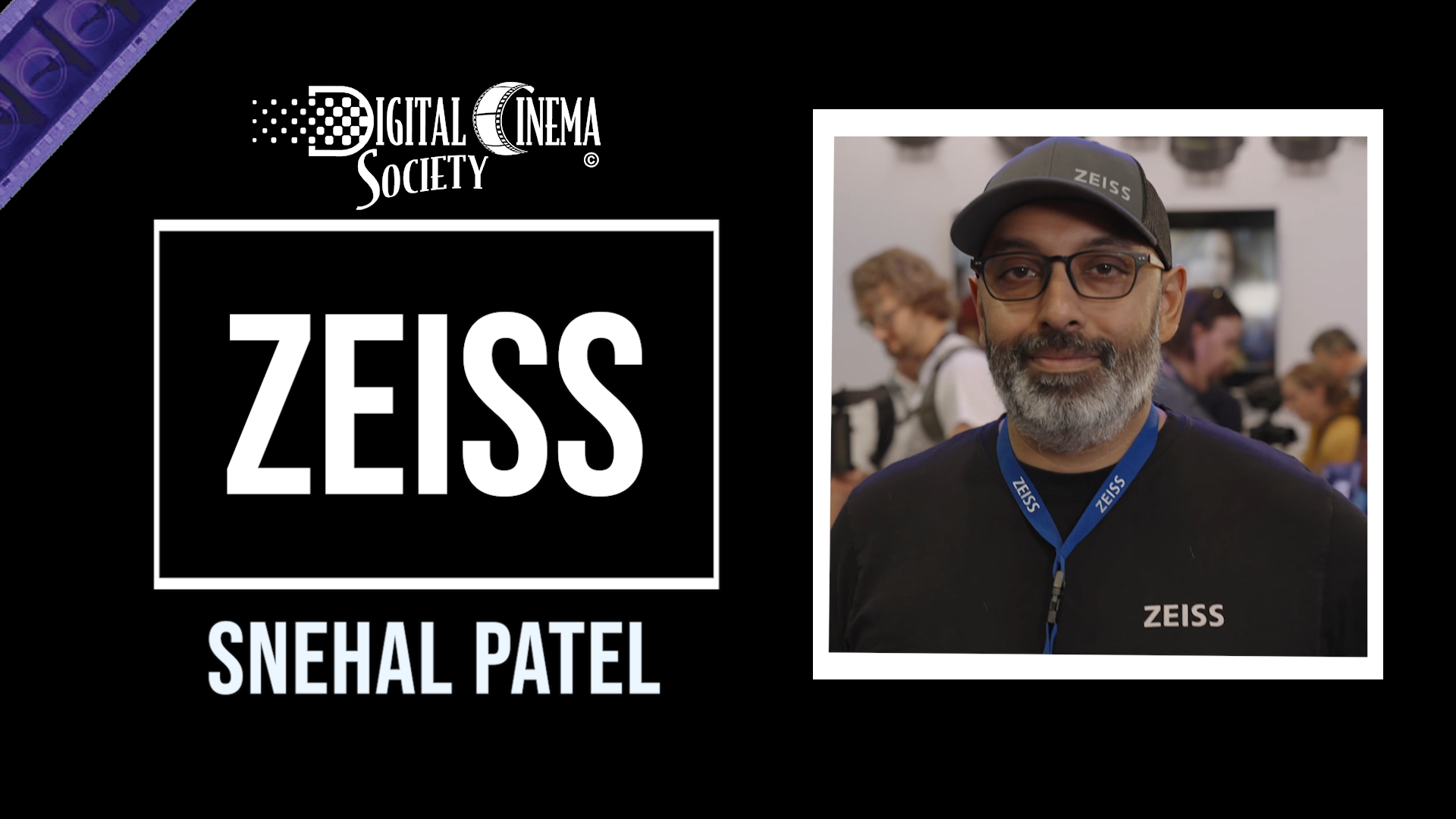 James speaks with Snehal Patel about everything new with Zeiss lenses, showing off the Supreme Prime 15mm and Radiance lenses, and their exciting new Map Generator software.
SUMOLIGHT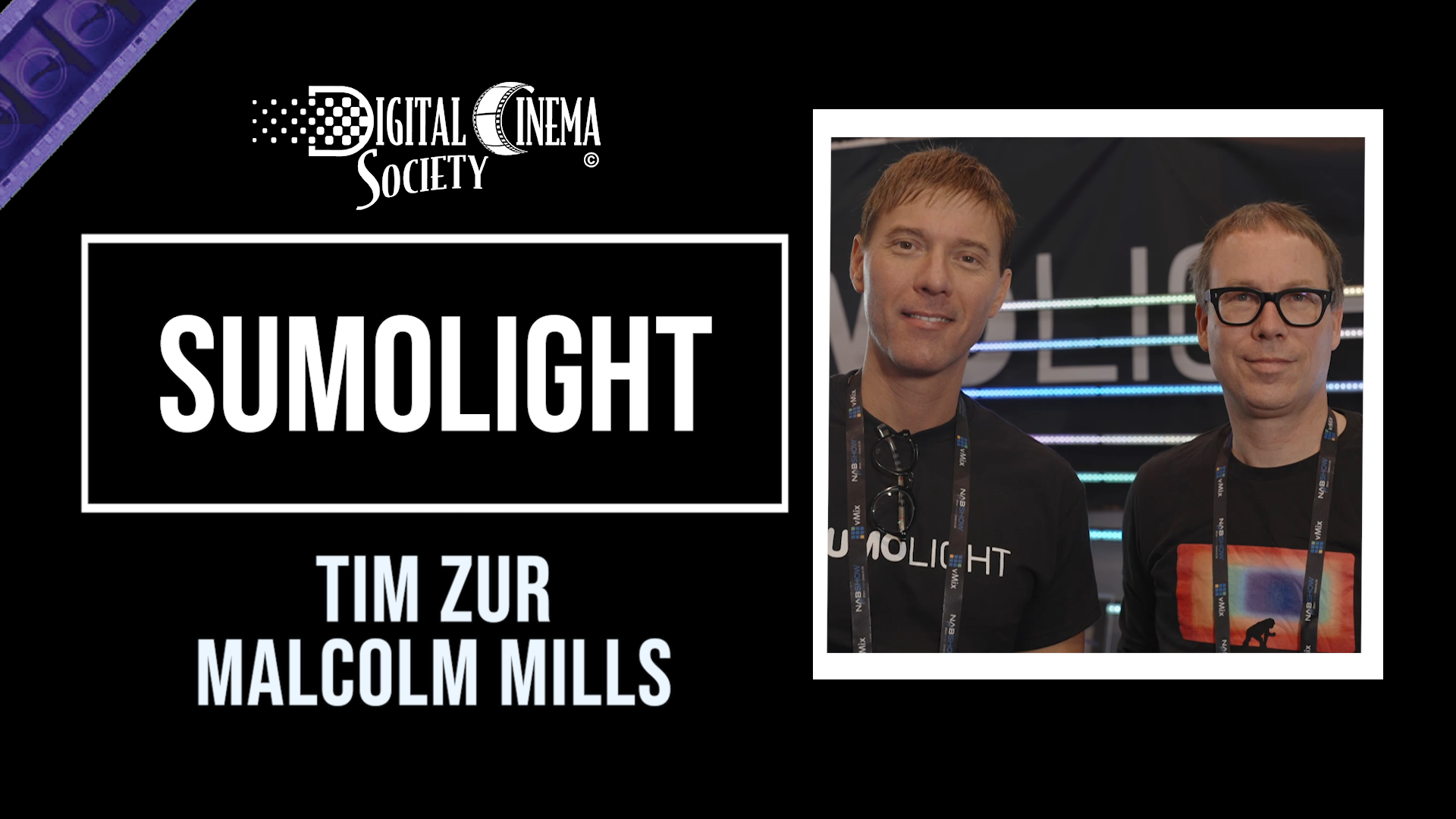 James Mathers talks with Malcolm Mills and Tim Zur at the Sumolight booth to display their latest product, the award winning SUMOMAX light at NAB 2022.
https://vimeo.com/703062743
FUJIFILM – Mirrorless Cameras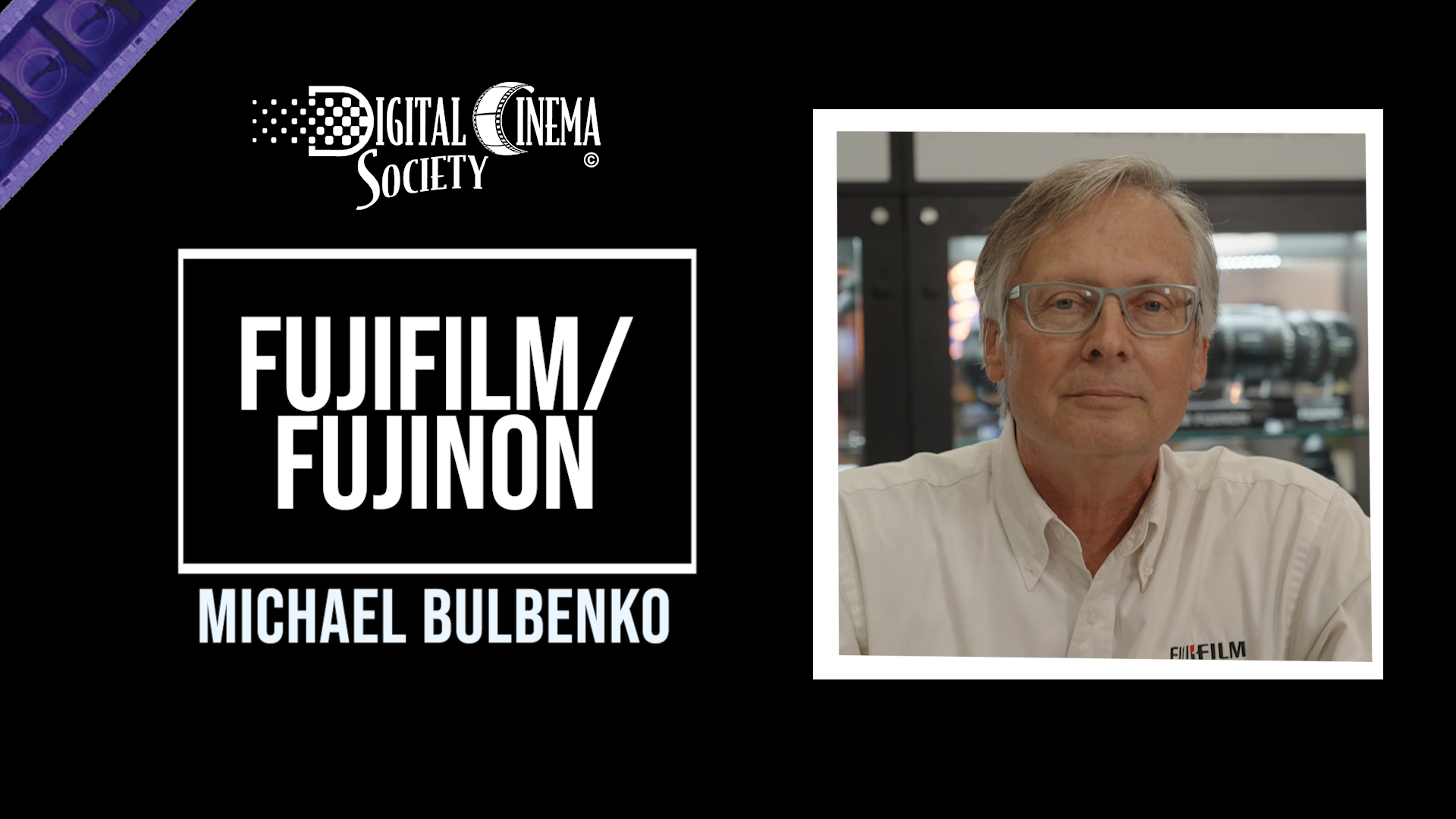 James Mathers speaks with Michael Bulbenko at the FujiFilm/Fujinon booth to talk about their latest large format, mirrorless, digital camera GFX system.
FLUOTEC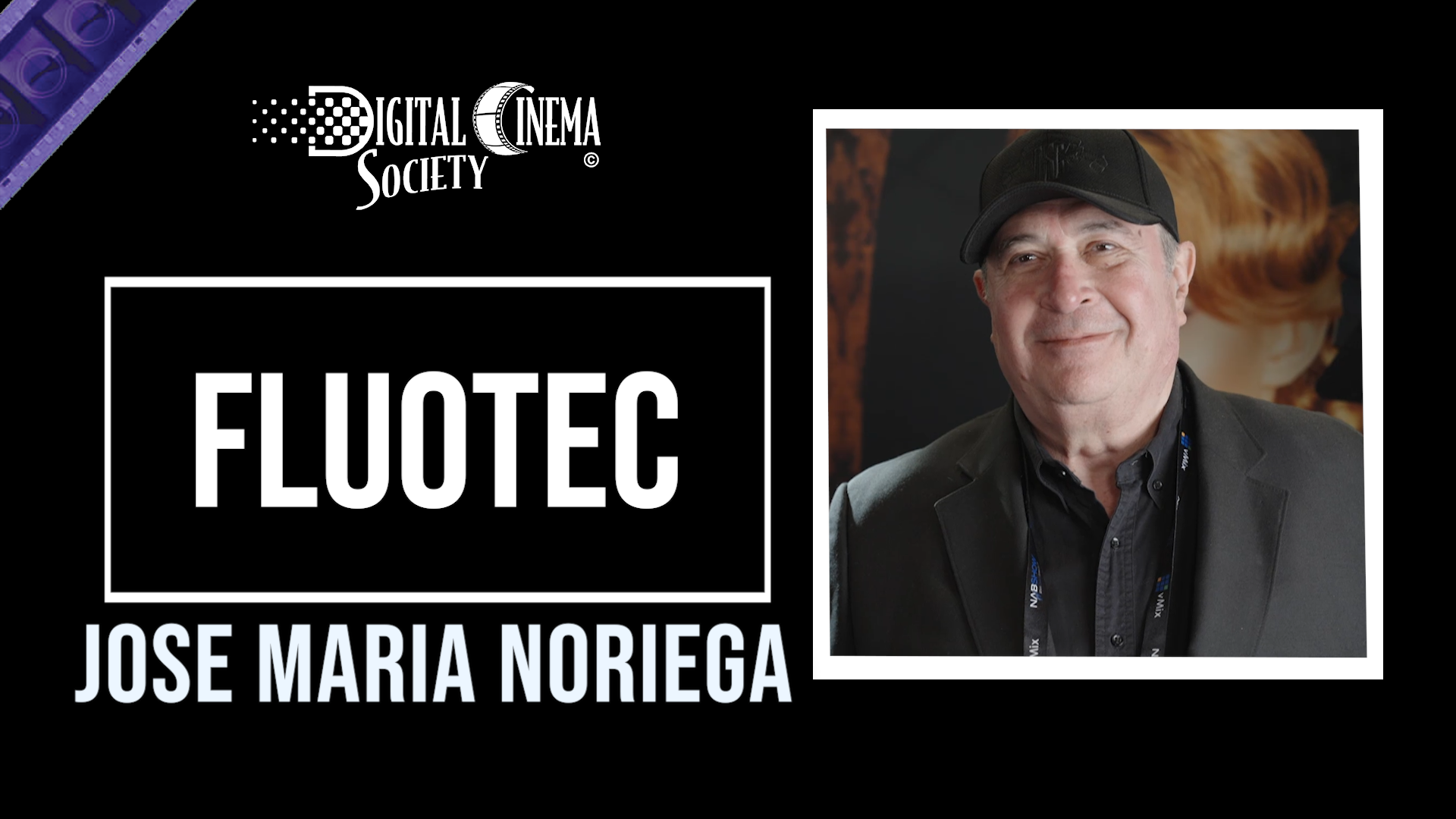 James speaks with Jose Maria Noriega at the Fluotec booth to introduce their new CineLight Studio lights.
NILA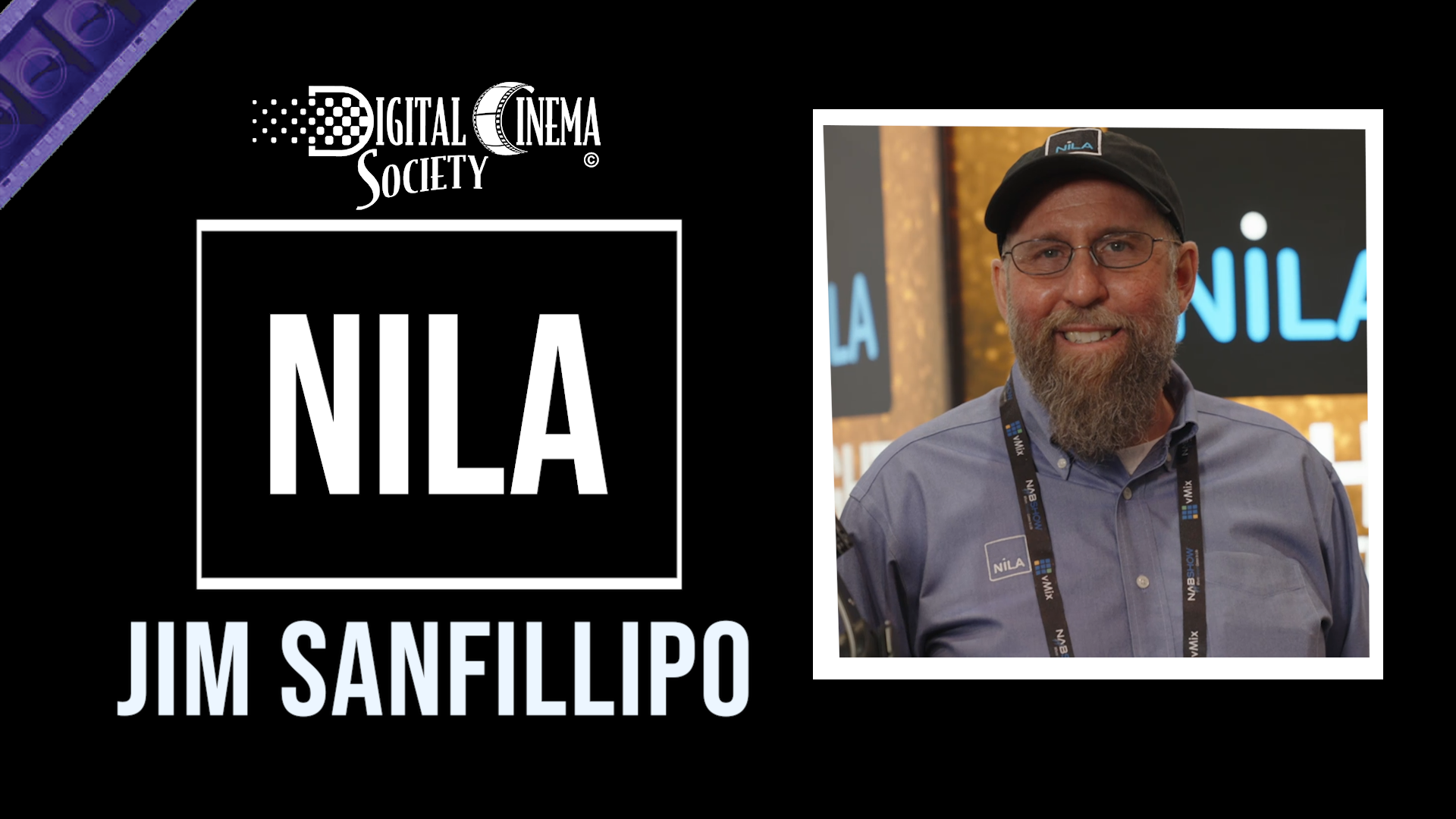 James joins Jim Sanfillipo in the NILA booth to demonstrate their latest lights, the Arina 400 and the Arina 150.
PANASONIC LUMIX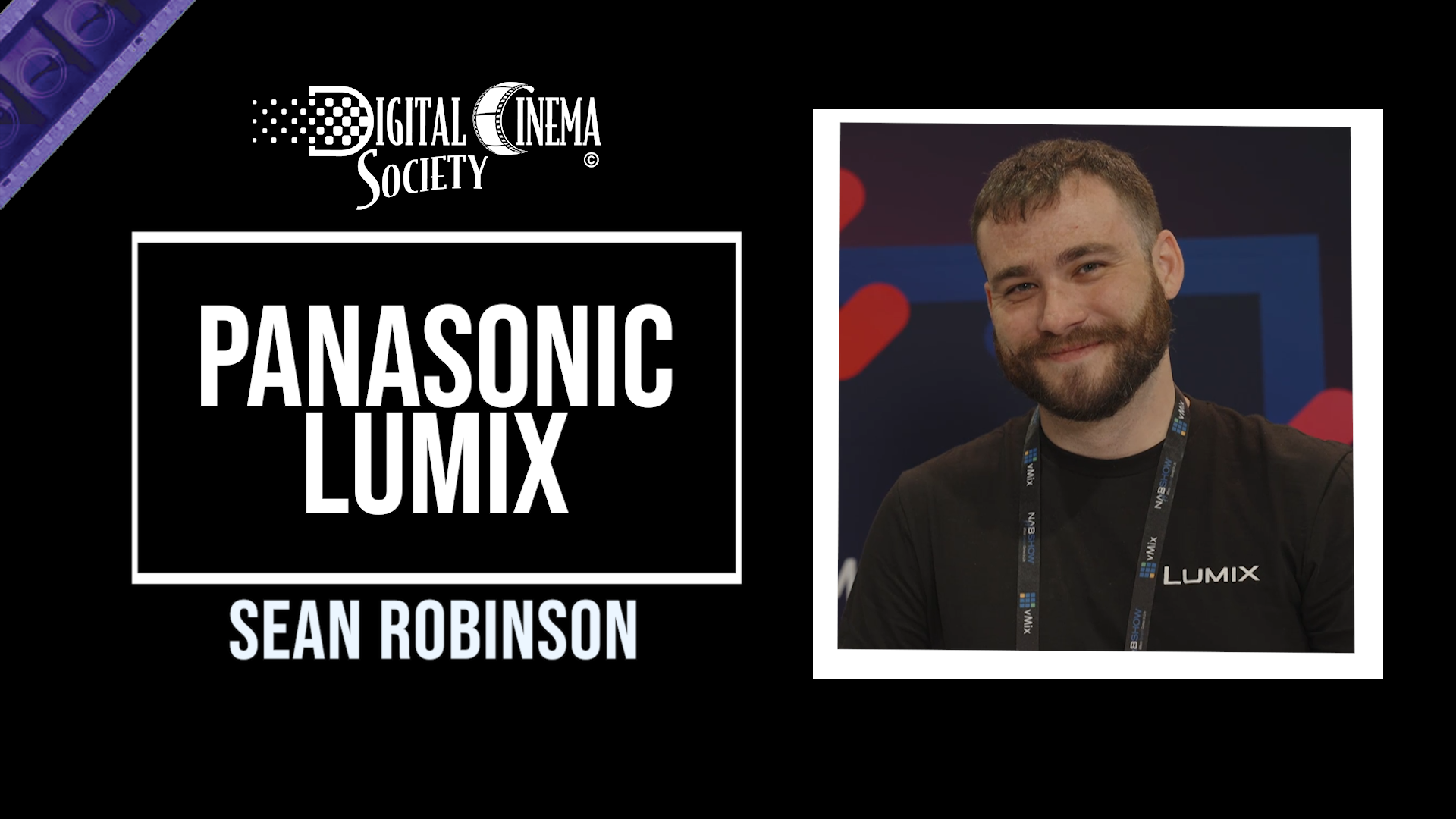 James talks to Sean Robinson at the Panasonic Lumix booth to hear about their latest camera the LUMIX GH6.
LECTROSONICS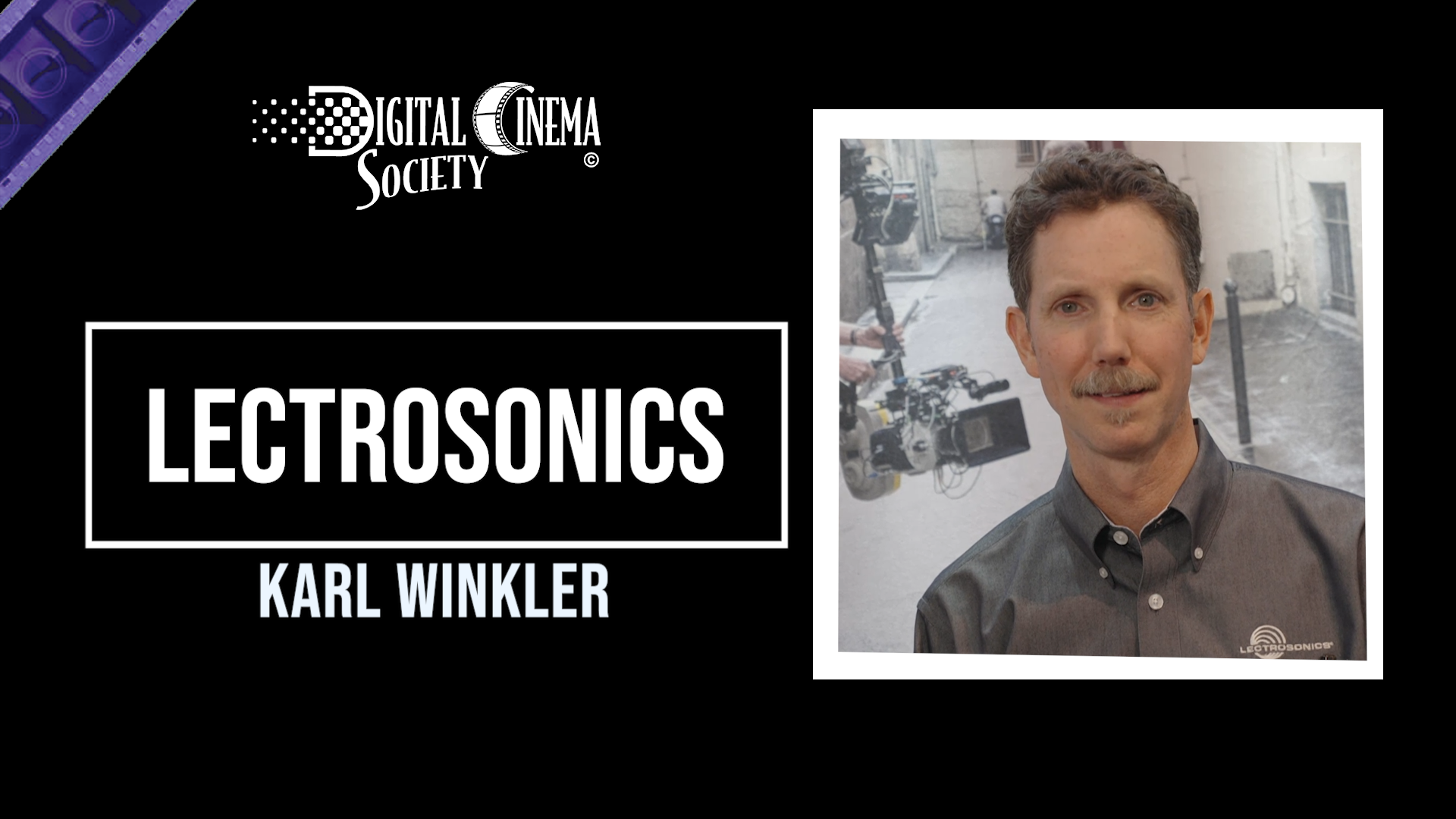 James Mathers speaks with Karl Winkler from Lectrosonics to discuss their new digital slot audio receivers: the DSR two-channel receiver and DSR 4-channel receiver at NAB 2022.
LITEPANELS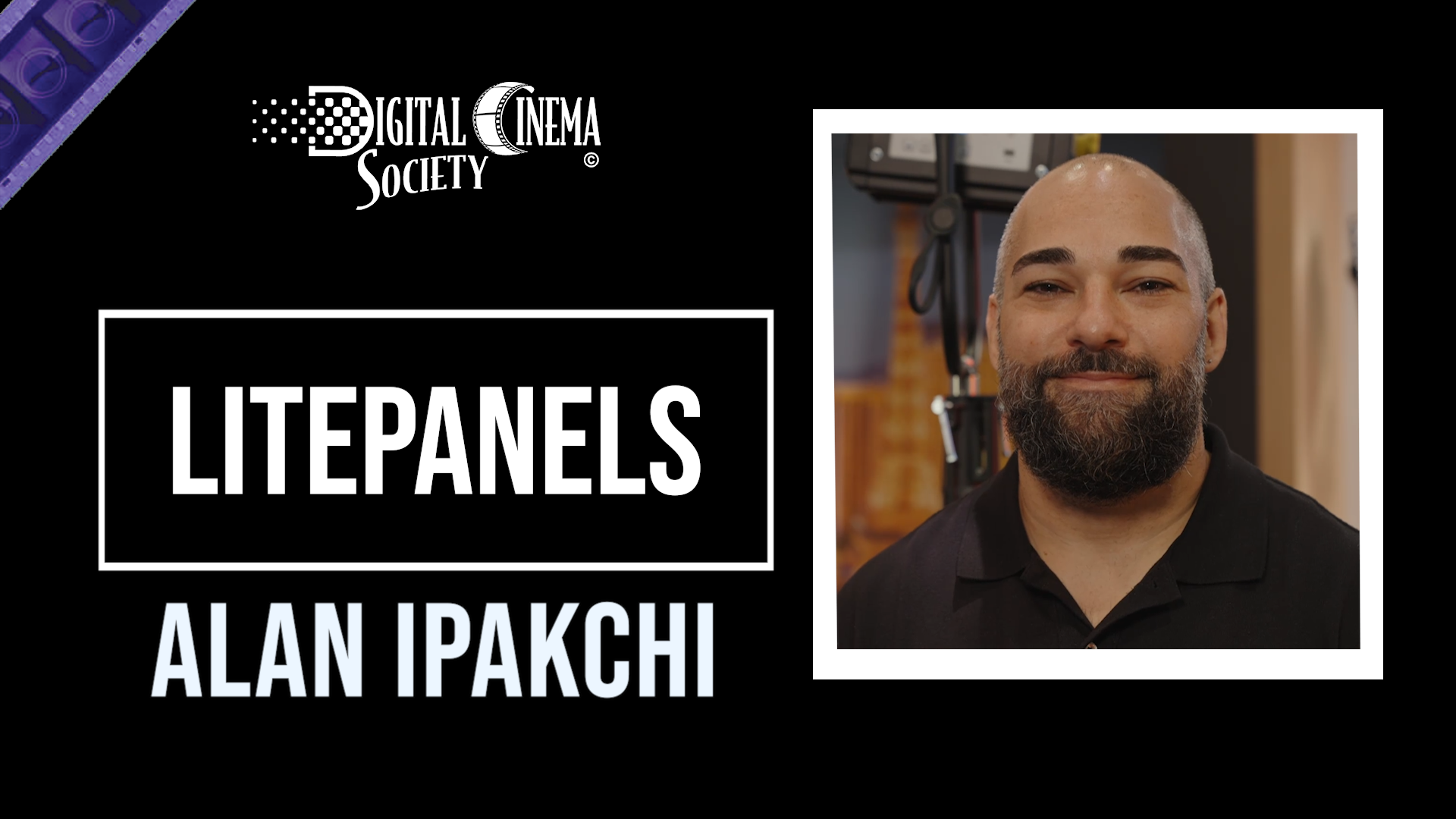 James Mathers stops at the Litepanels booth to speak with Alan Ipakchi about their new lights, showcasing the Gemini 1X1 and Studio X series at NAB 2022.
https://vimeo.com/703110975
ANTON/BAUER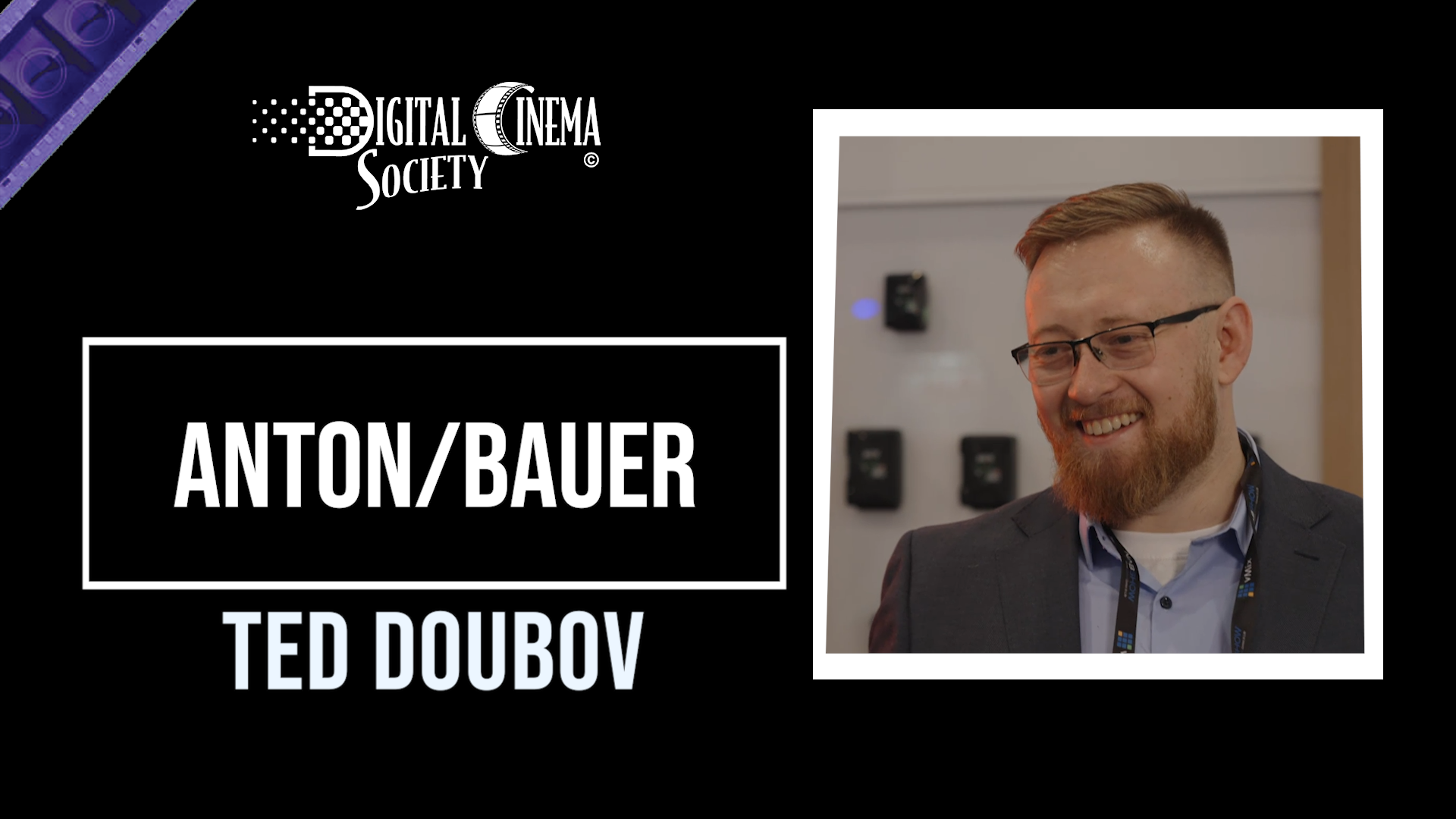 James Mathers speaks with Ted Doubov about Anton/Bauer's new products at NAB 2022.
ABELCINE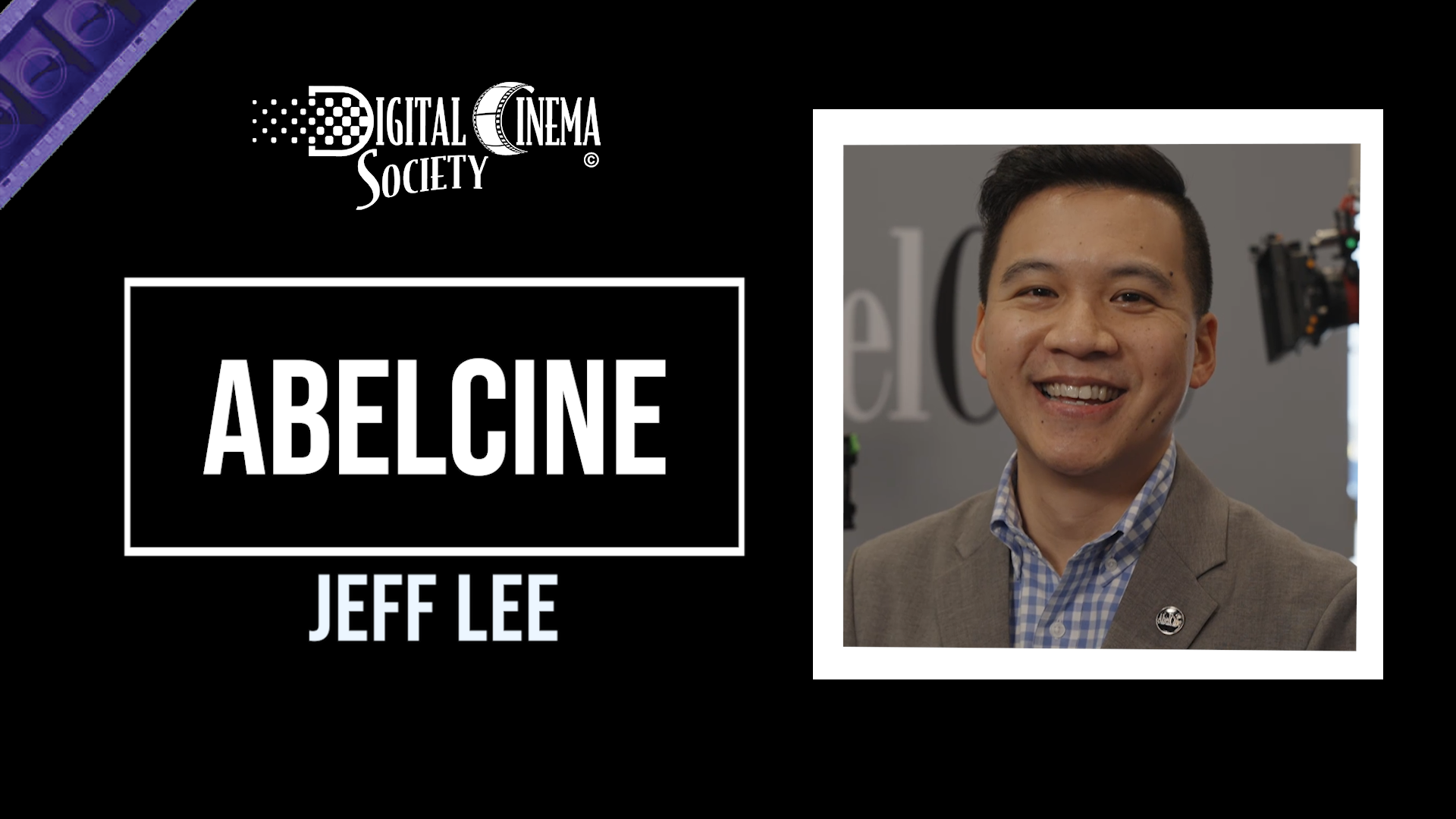 James talks to Jeff Lee at the AbleCine booth to talk about Virtual Productions, and Cinematic Multi-Camera set-ups, and they display two packages including one with a robotic, modular, dolly system.
FIILEX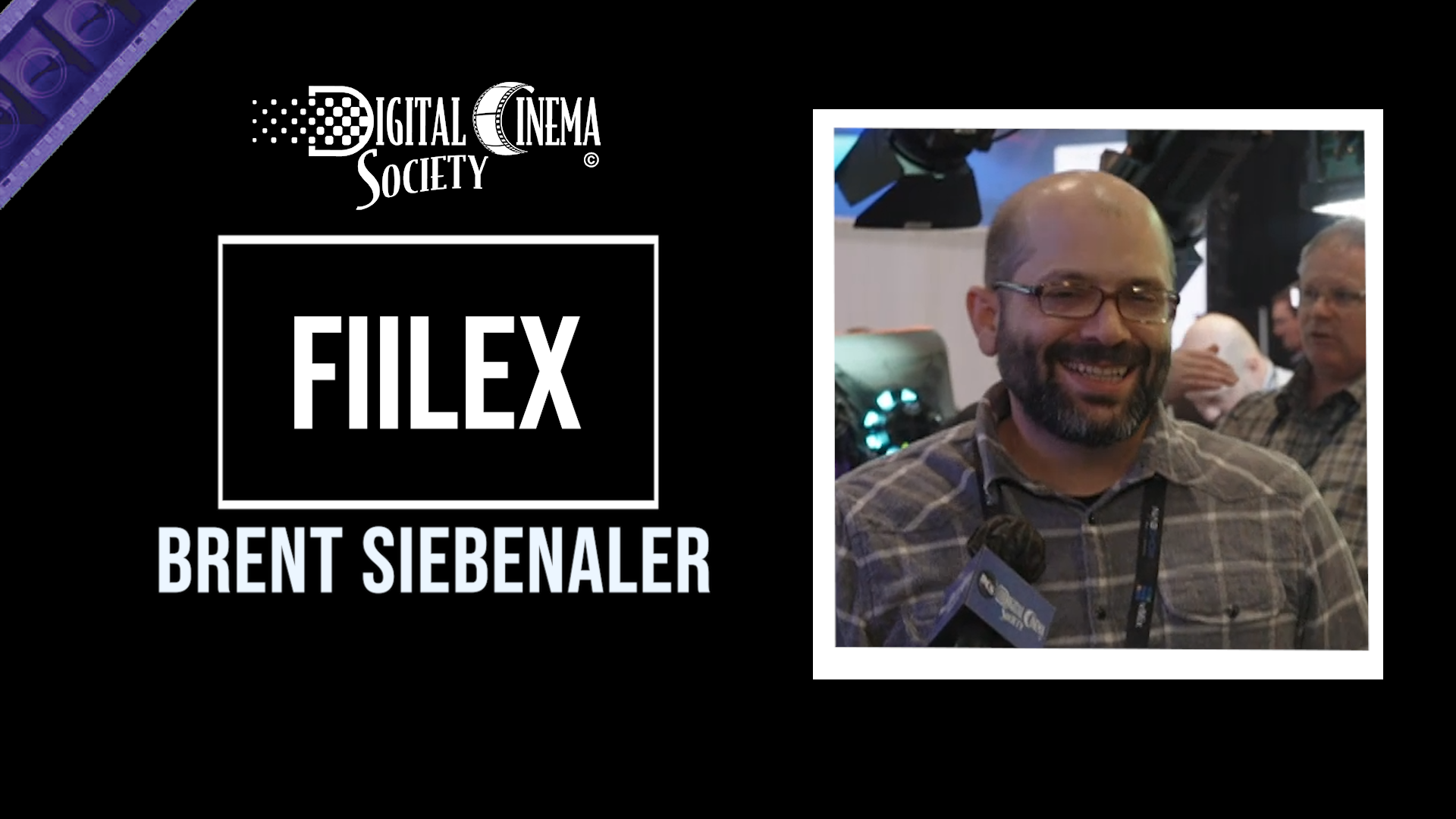 James Mathers interviews Brent Siebenaler at Fiilex to find out about their latest LED lights at NAB 2022.
FUJINON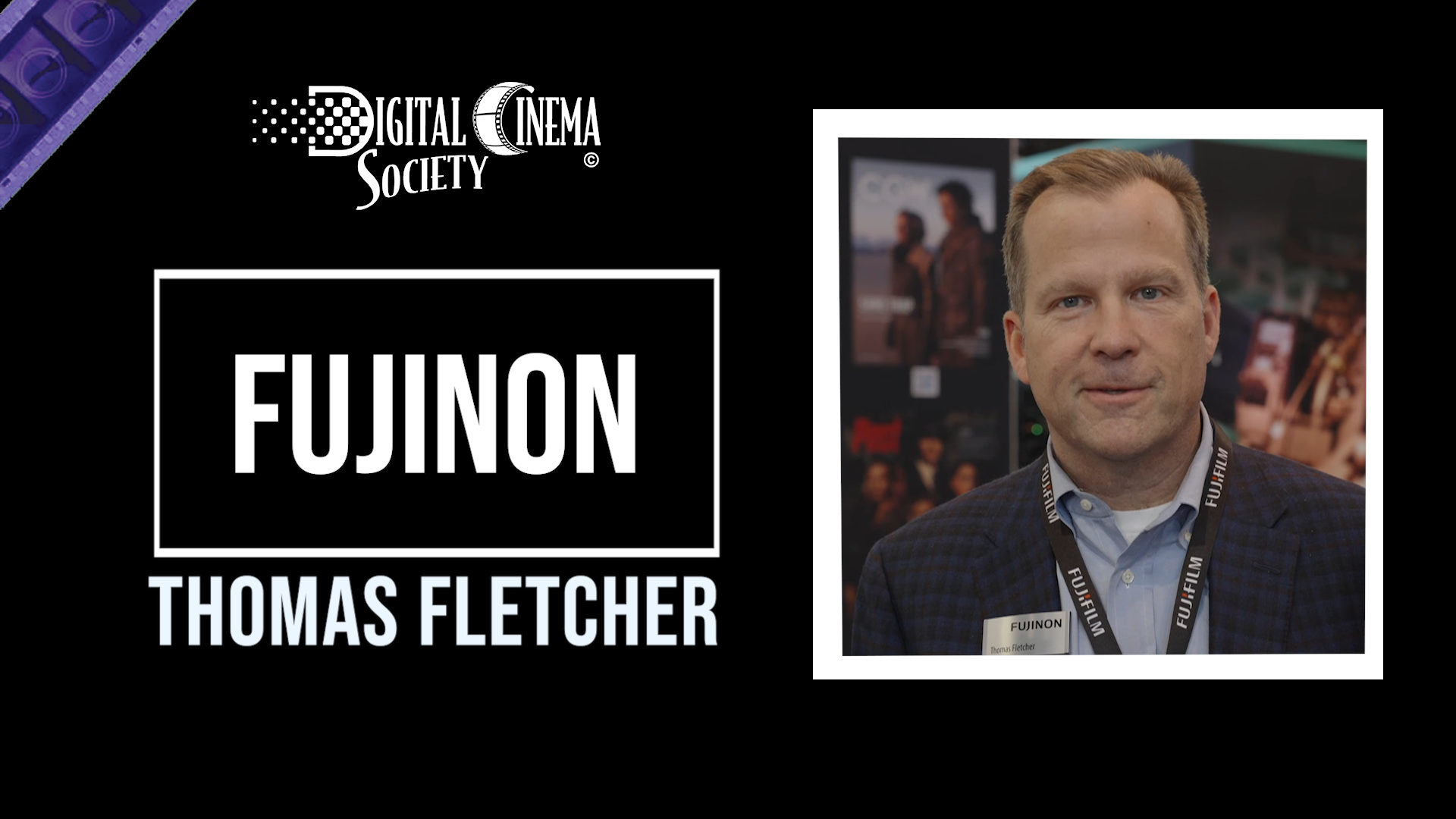 James joins Thomas Fletcher of Fujinon to discuss the new Chrosziel drive unit on their Large Format Premista Series lenses.
ROTOLIGHT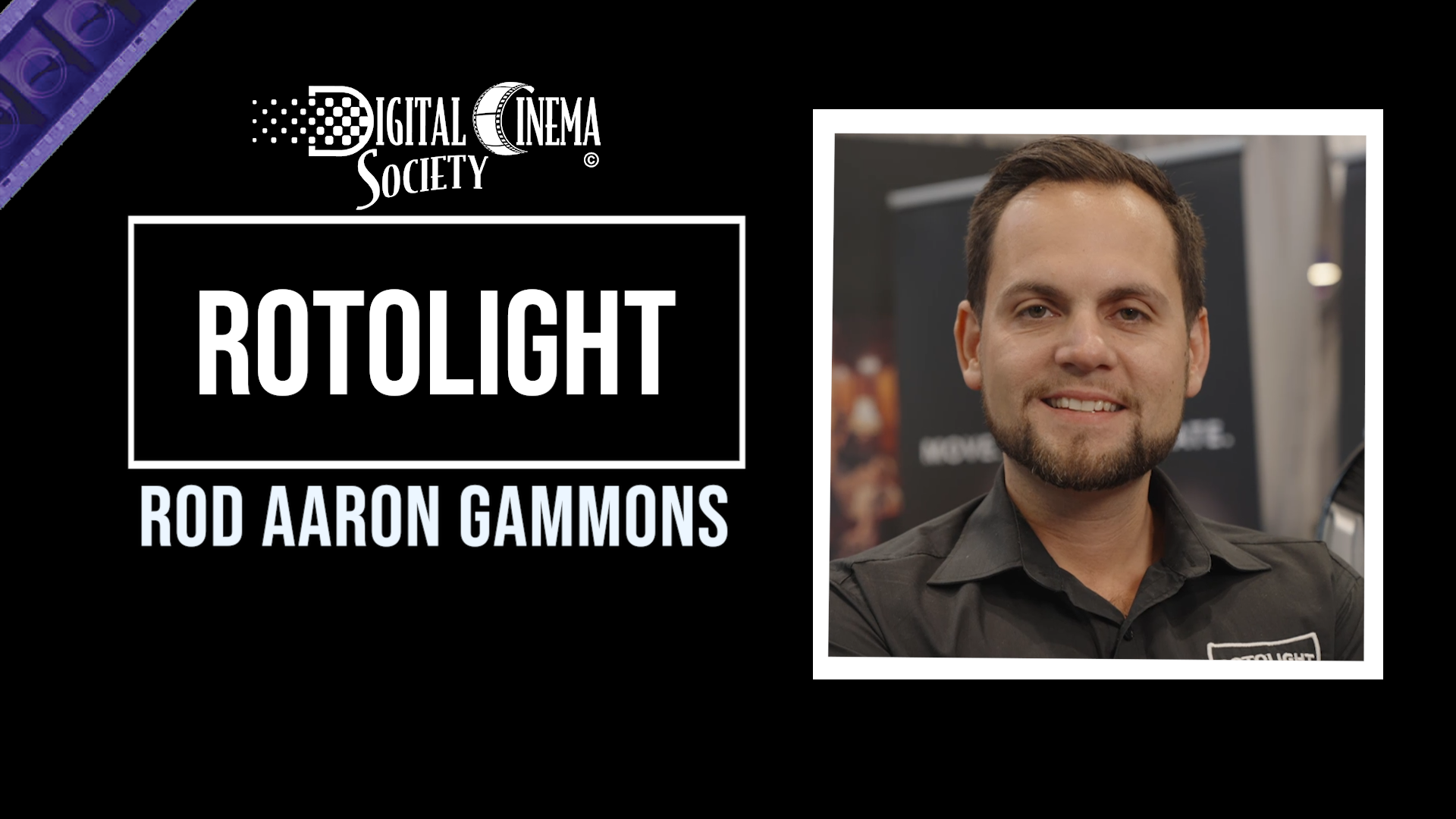 James speaks with Rotolight president Rod Aaron Gammons as he demonstrates the Aeos 2 and Neo 3 lights with built-in touch screen controls.
ADOBE – CREATIVE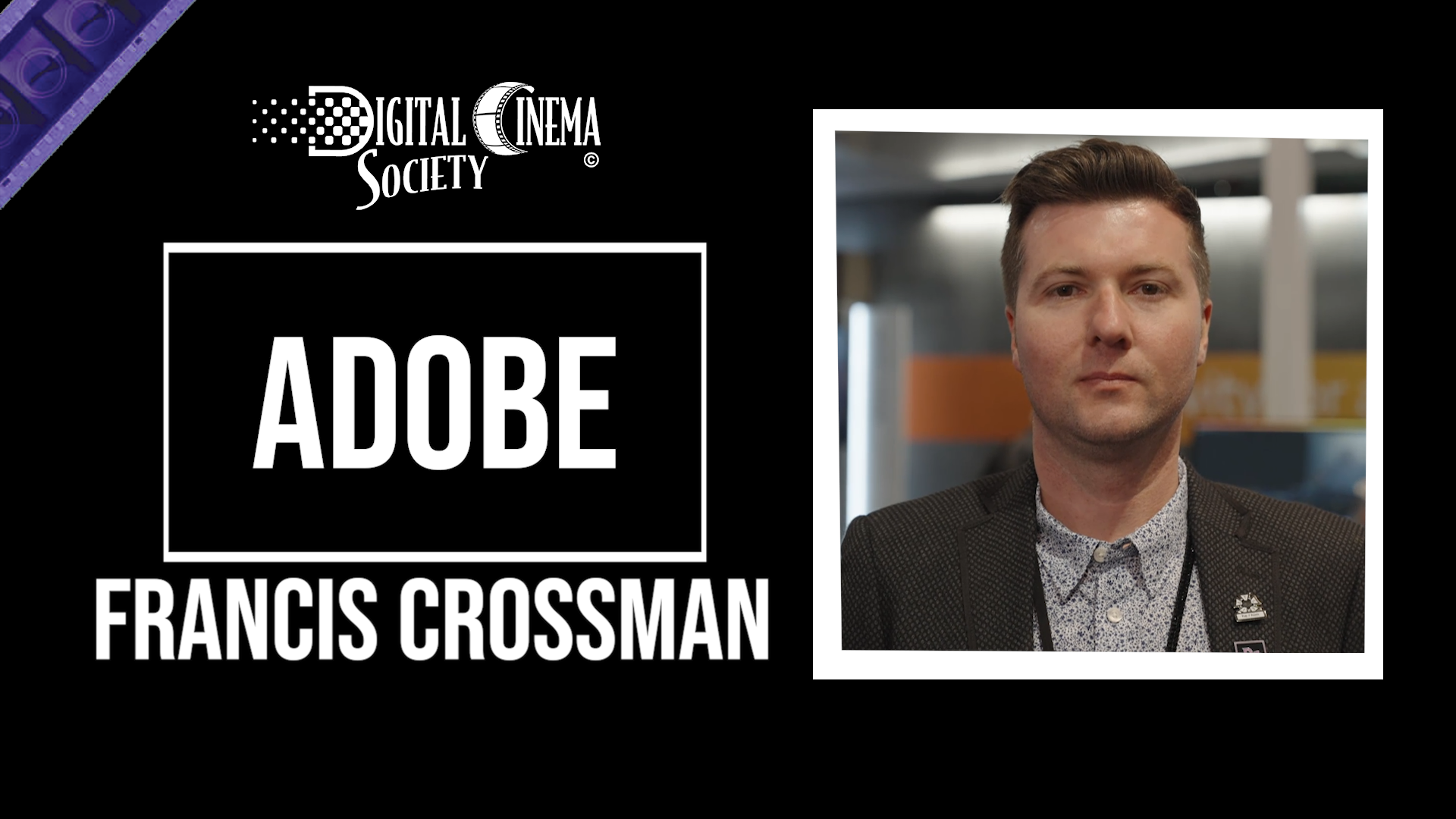 James talks with Francis Crossman to discuss the latest in Adobe Creative Cloud with updates to Premiere Pro, their newest addition for collaboration – Frame.io, Adobe Sensei which incorporates AI and machine learning, and speech-to-text in 14 languages for captions and transcripts.
THE STUDIO – B&H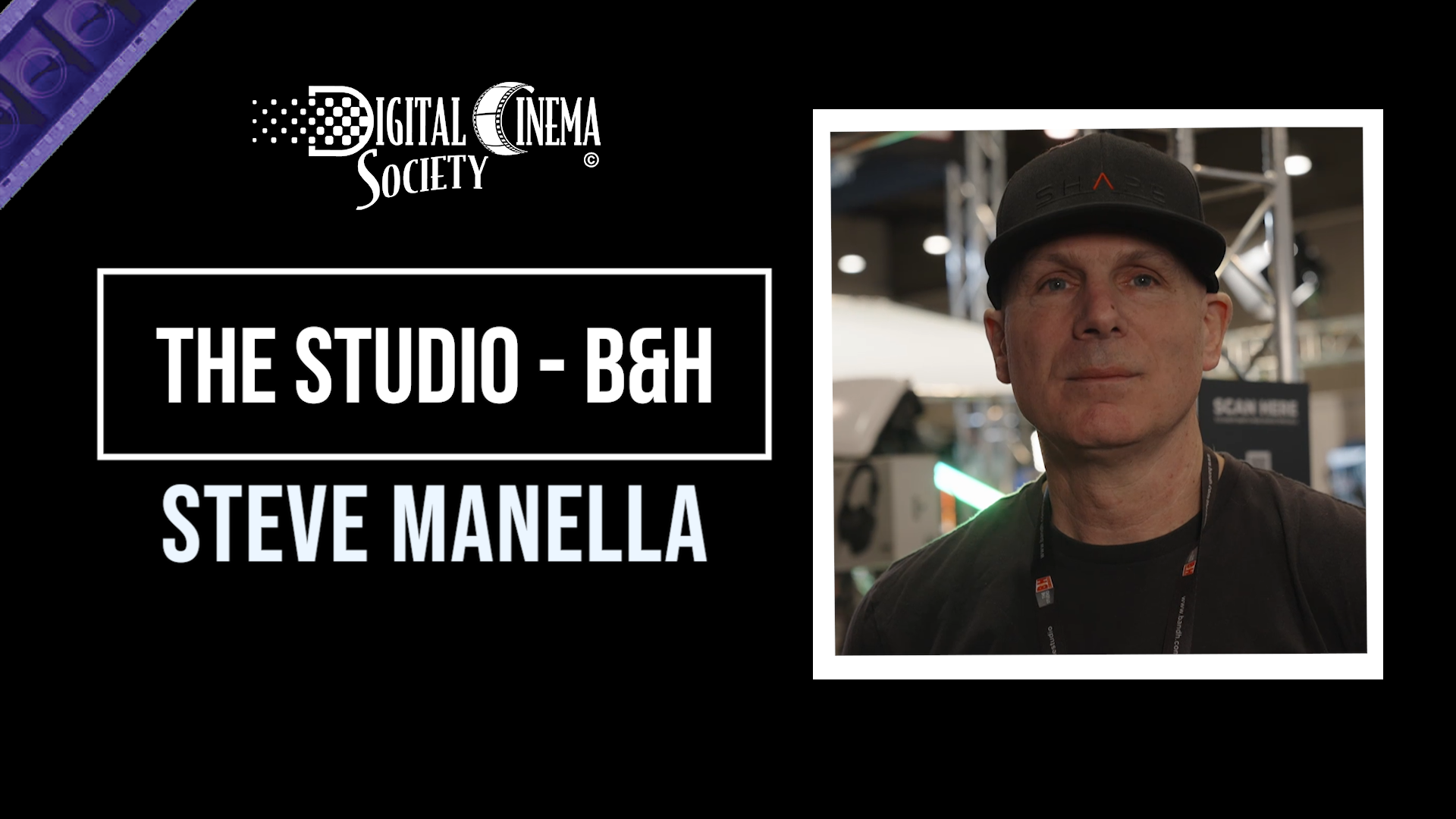 James speaks with Steve Manella at The Studio – B&H booth to provide some highlights of new technology showcased at NAB 2022 and to discuss how The Studio provides services for design, implementation, training and support.
DEDOLIGHT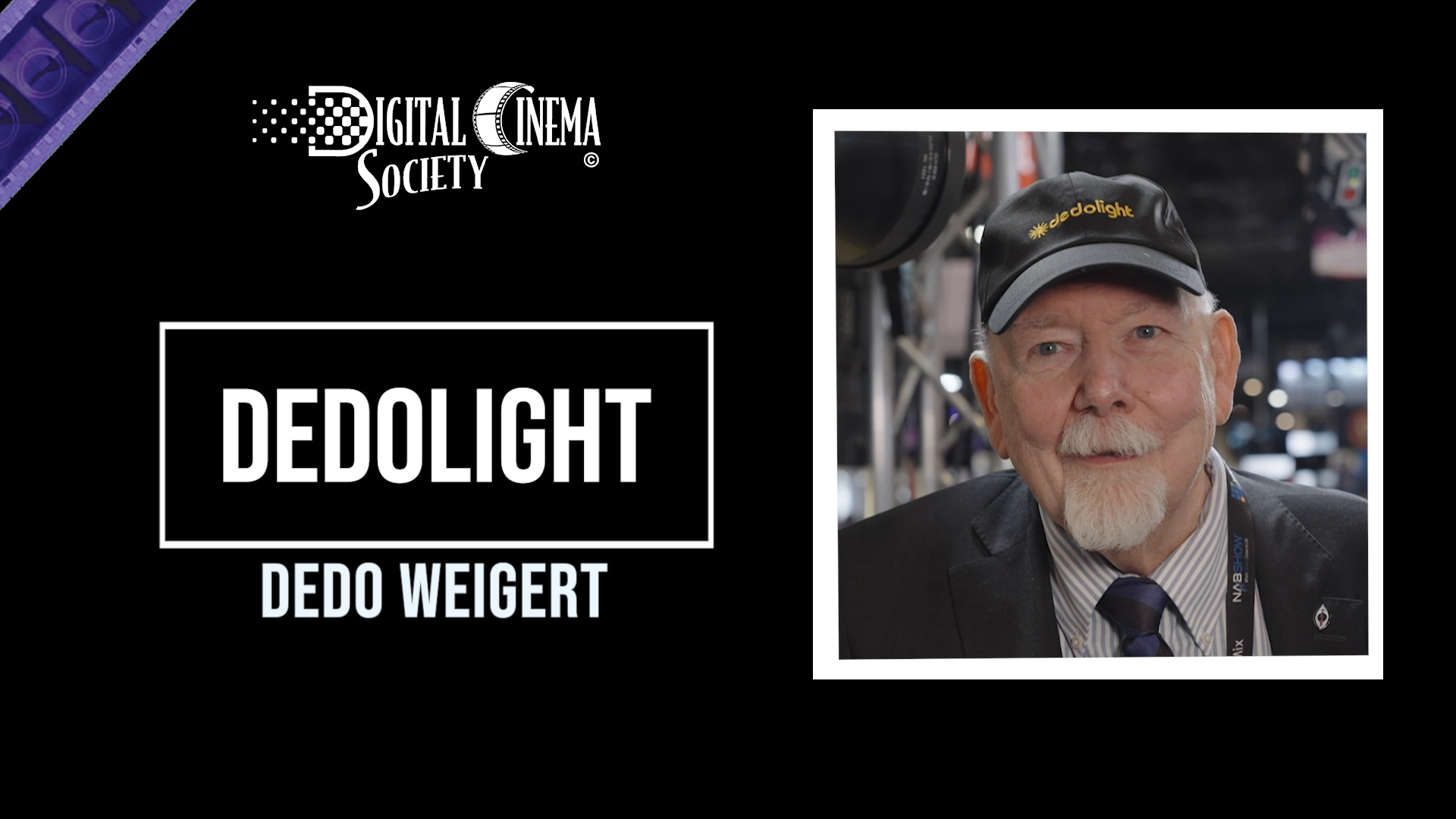 James Mathers visits with Dedo Weigert, the inventor of Dedolights, to talk about their many new things including the Lightstream reflecting system and a new collaboration with Prolycht at NAB 2022.
LINDSEY OPTICS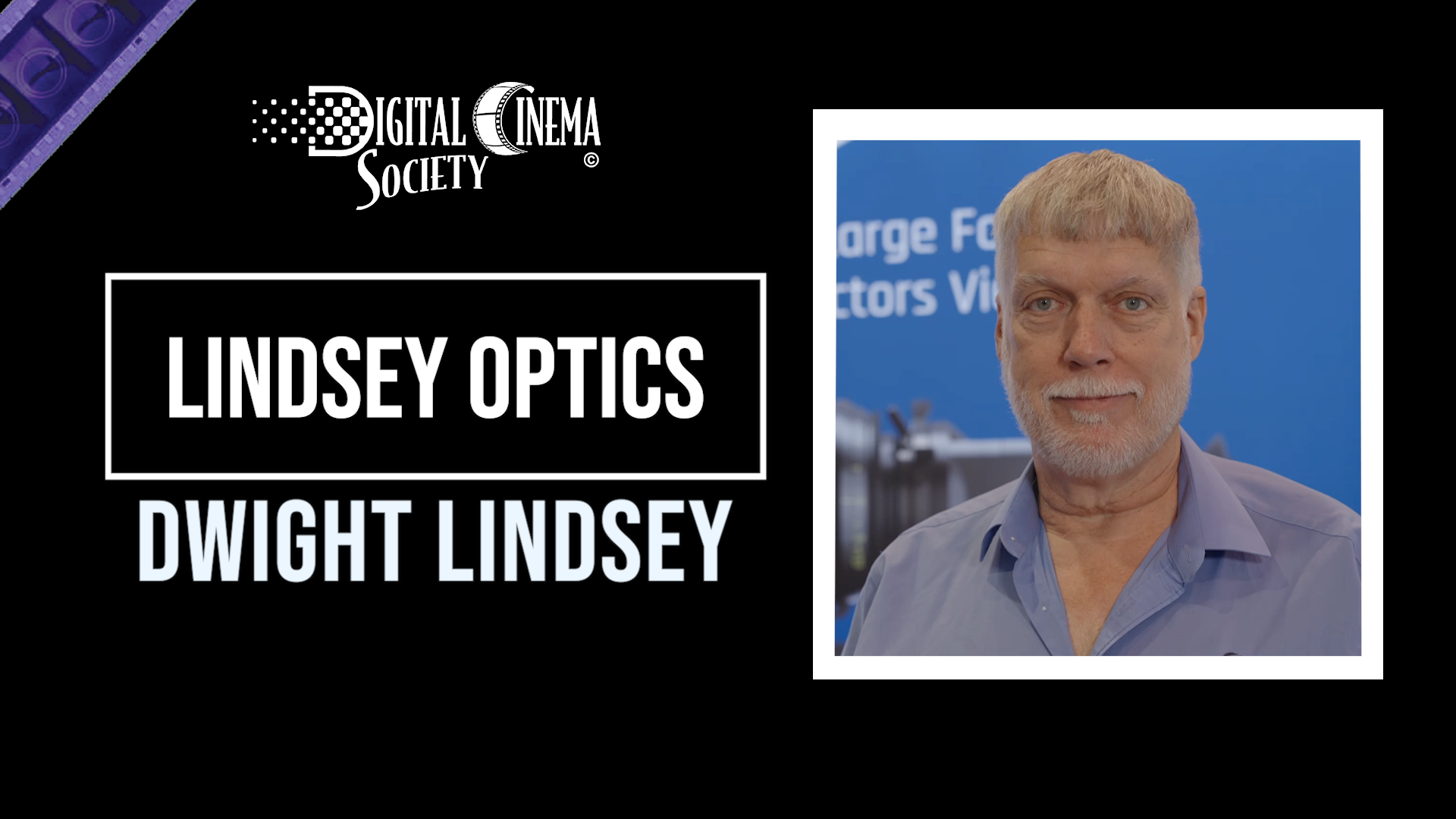 James talks with Dwight Lindsey as he tells us about new products such as variable neutral density filters, rotatable graduated neutral density filters, tray mounted close-up lenses, rota-split and new rota-slice close-up lens, and a new large format director's viewfinder.
LIGHTGEAR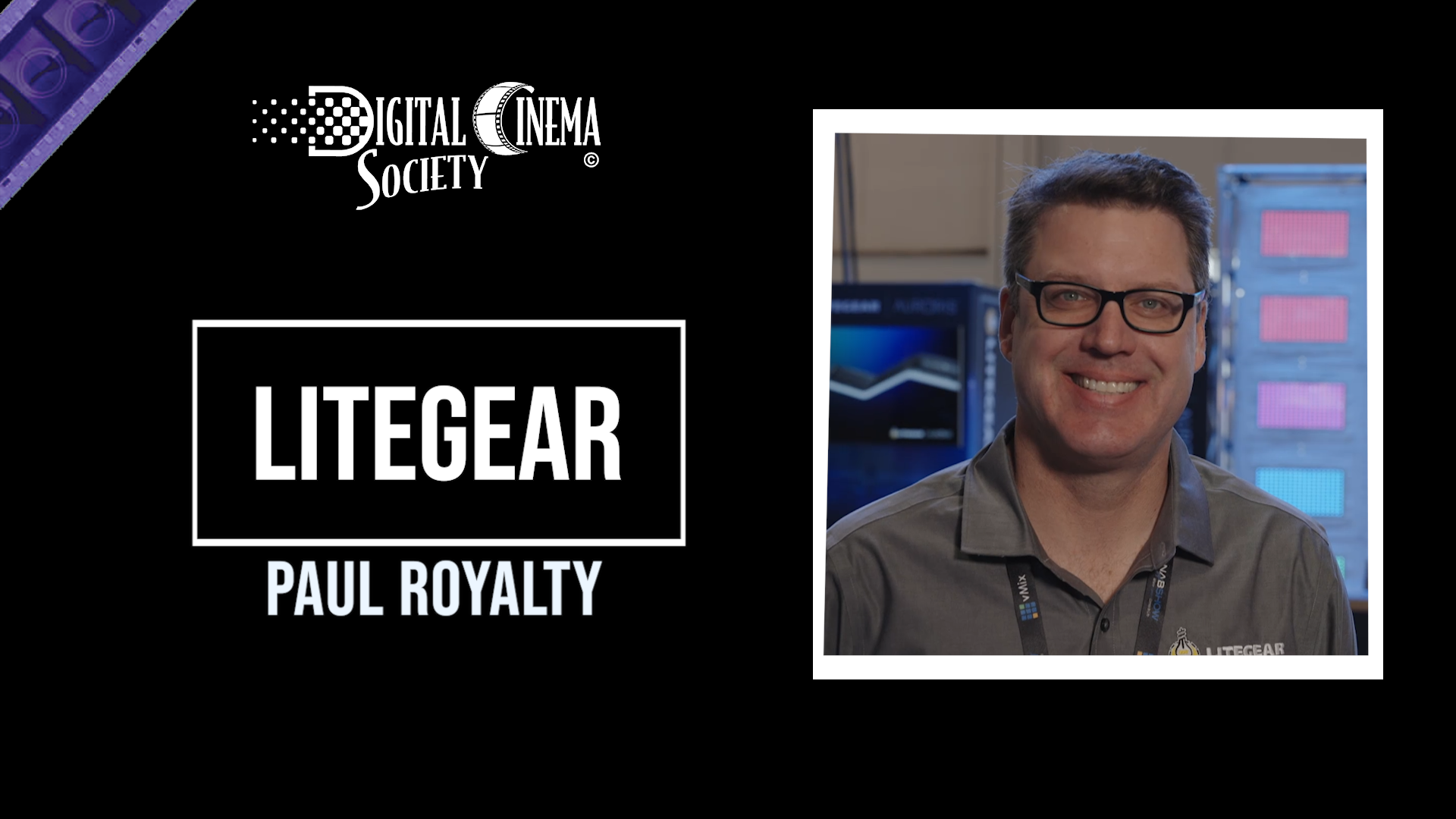 James joins Paul Royalty at the LiteGear booth for a demonstration of their new Auroris large area light source, as well as the LiteMat Spectrum 4, LiteMat 2L, and LiteMat 8.
OWC – THUNDERBAY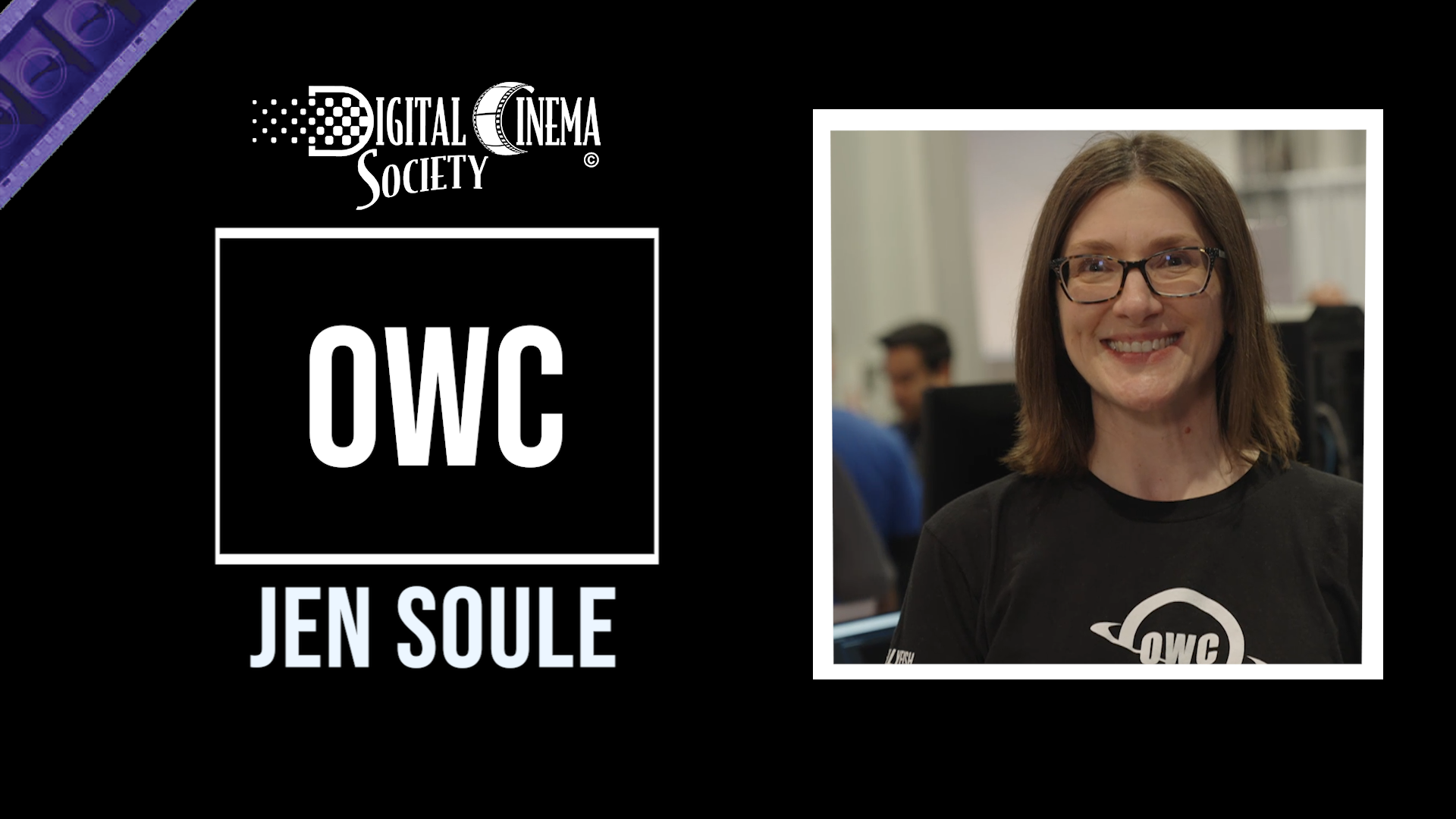 James speaks with Jen Soule, president of OWC, about new products like the Accelsior 4M2, ThunderBay Flex 8, and with the acquisition of LumaForge, the Jellyfish R24.
OWC – DOCKS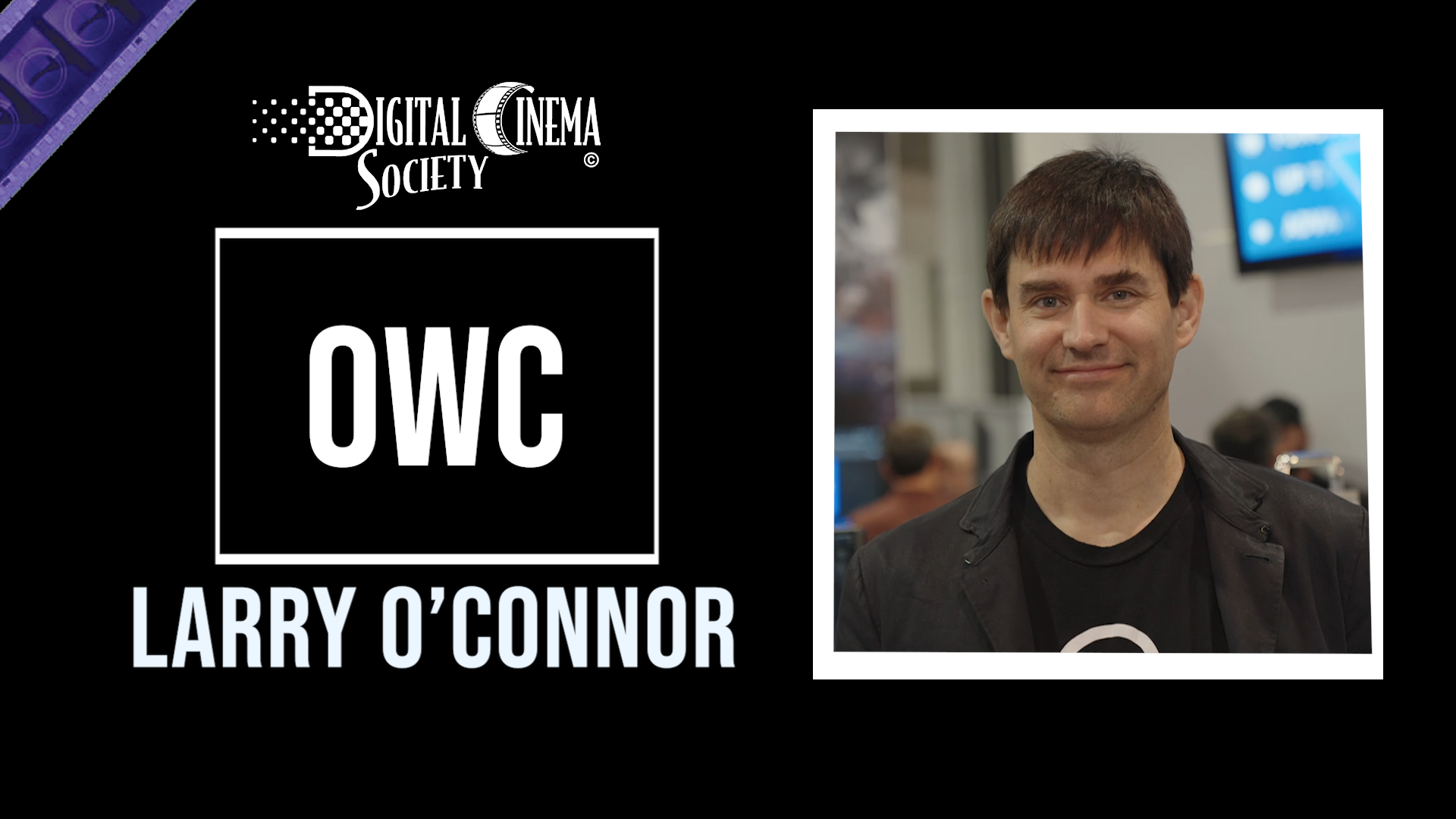 James visits Larry O'Connor at the OWC booth to discuss their new products covering everyone from camera to screen, featuring the Atlas Pro SD, Atlas Pro Ultra CF express cards, Thunderbolt 3 Pro Dock, Flex One rack mount solution and their CF Express reader.
ROSCO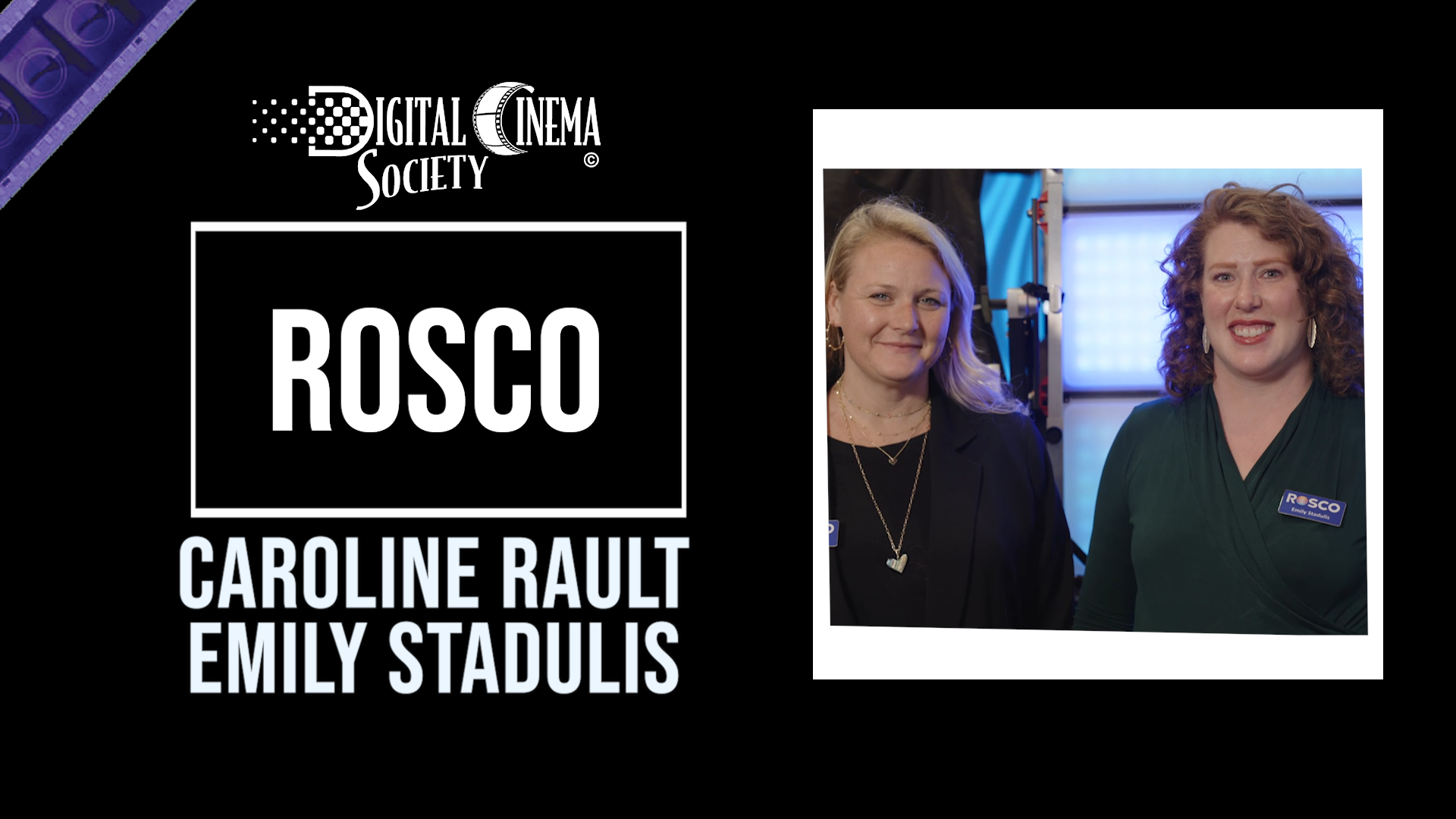 James speaks with Caroline Rault and Emily Stadulis of Rosco to discuss their range of MIX family LED products from the pocket DASH to the MAXI MIX triple yoke set-up and how the MIX technology eco system color matches with their free app..
TRP / DOPCHOICE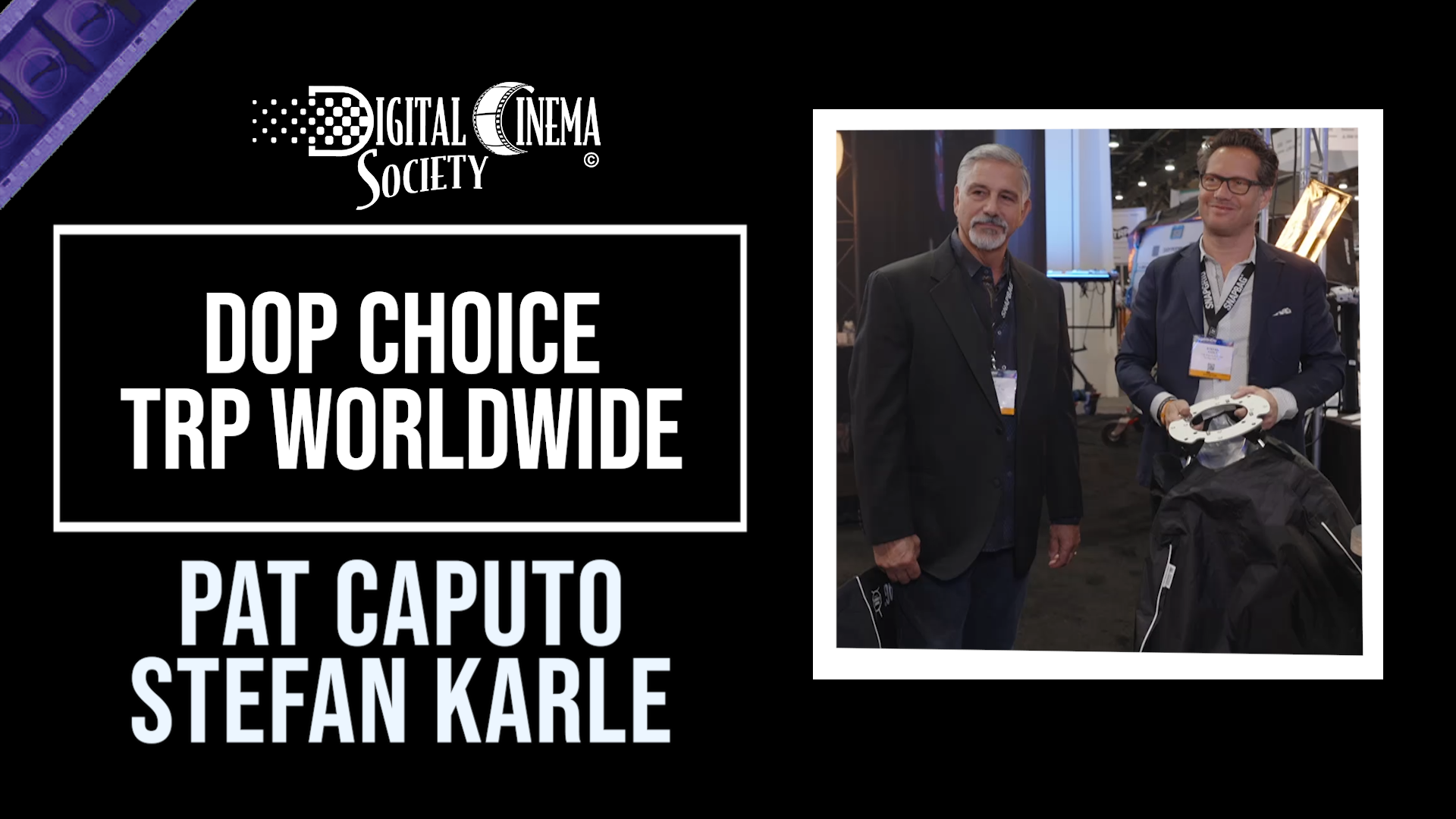 James talks to Pat Caputo of TRP Worldwide and Stefan Karle of DoP Choice. They demonstrate the latest Rabbit-Rounder and Rabbit Ear frame..
AJA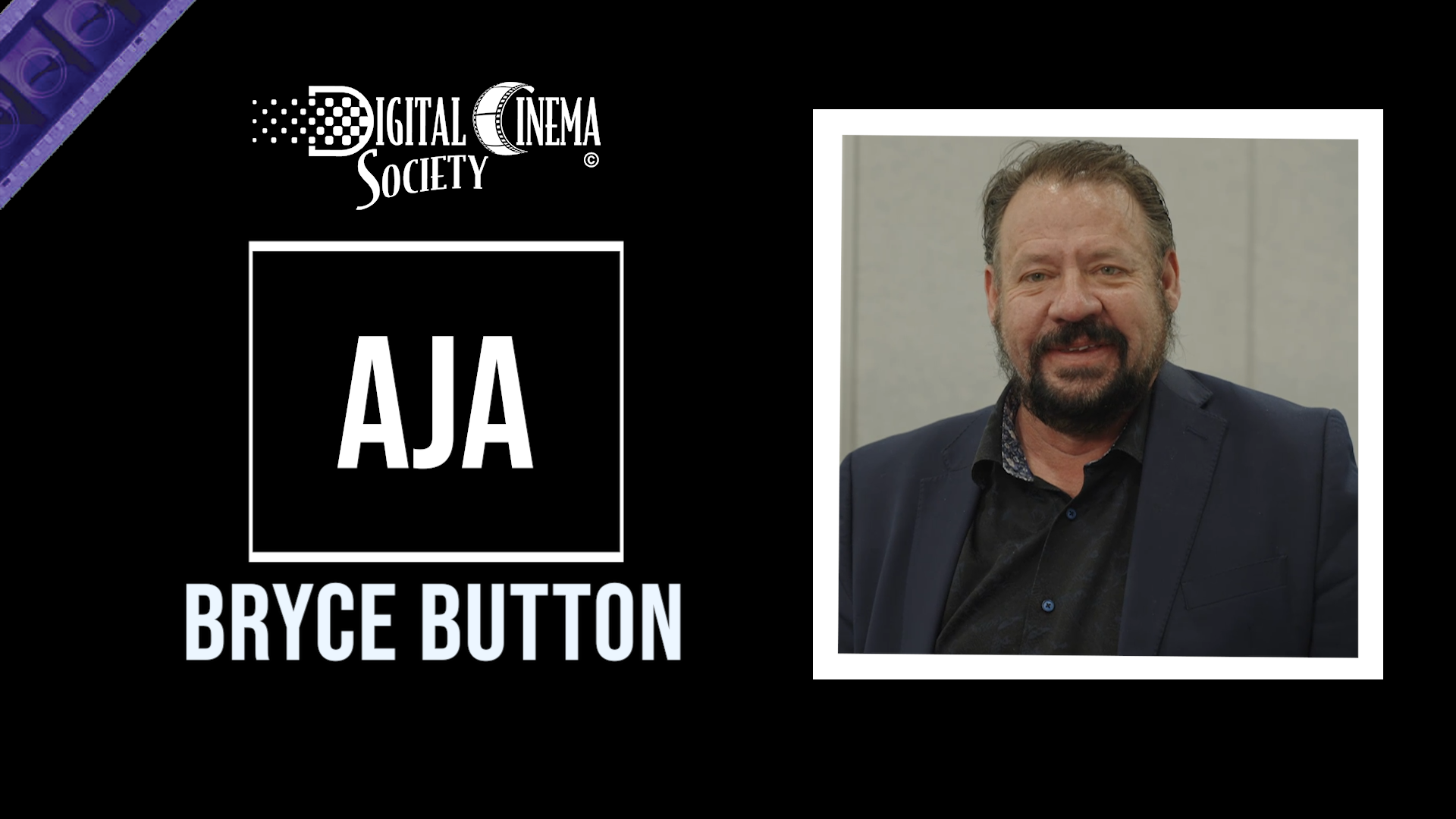 James speaks with Bryce Button to discuss latest products and updates from AJA Video Systems such as their openGear fiber transmitters, FS4 frame synchronizer, Bridge Live, their gateway for SDI to various protocols and compressions, Bridge NDI 3G the SDI gateway with new NDI 5 capabilities, and the new Helo Plus stand-alone, H.264 recorder and streamer with two encoders in the box that can handle two streams at once..
CINNAFILM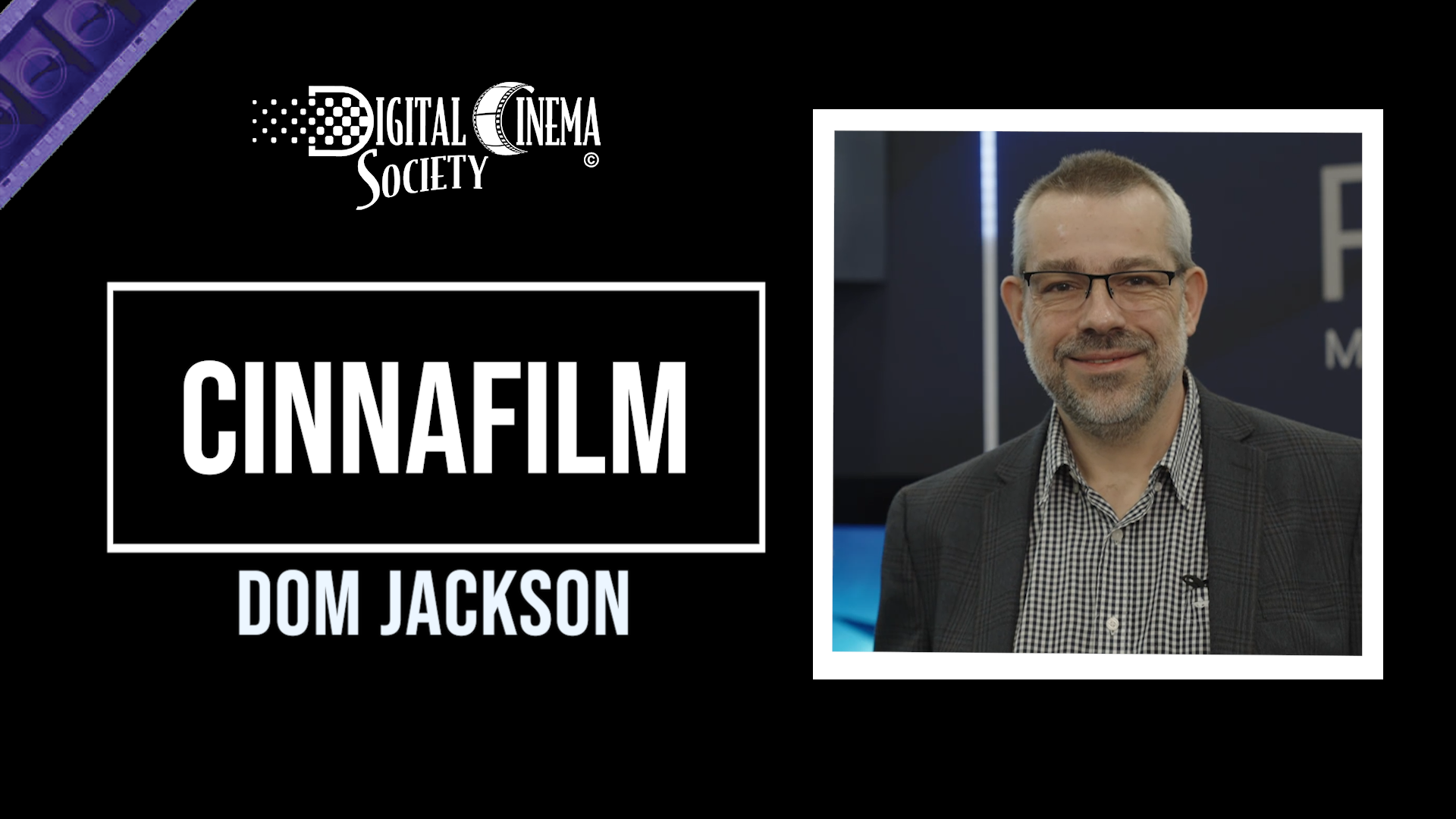 James joins Cinnafilm's Dom Jackson, to discuss what's new with PixelStrings, their cloud-based system that provides media transformation and conversion with tools such as Tachyon, Dark Energy, Wormhole, SDR to HDR by Technicolor, IMF packages from CineCert, and their ongoing partnership with Skywalker Sound to produce amazing results..
MANIOS DIGITAL & FILM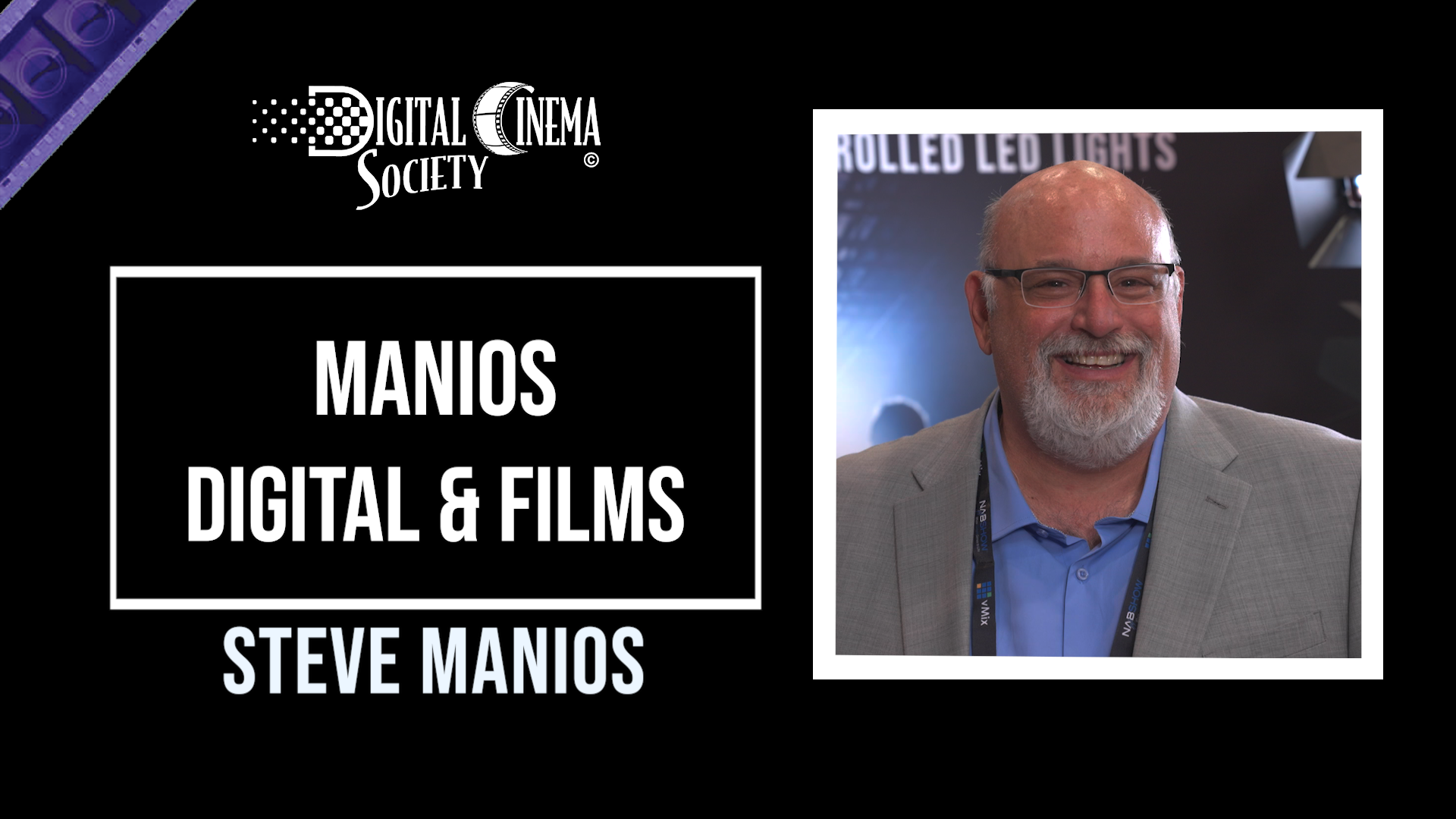 James speaks with Steve Manios of Manios Digital & Films to demonstrate their latest lights, the Kinotechnik Practilite 632 and the Practilite 802.
COOKE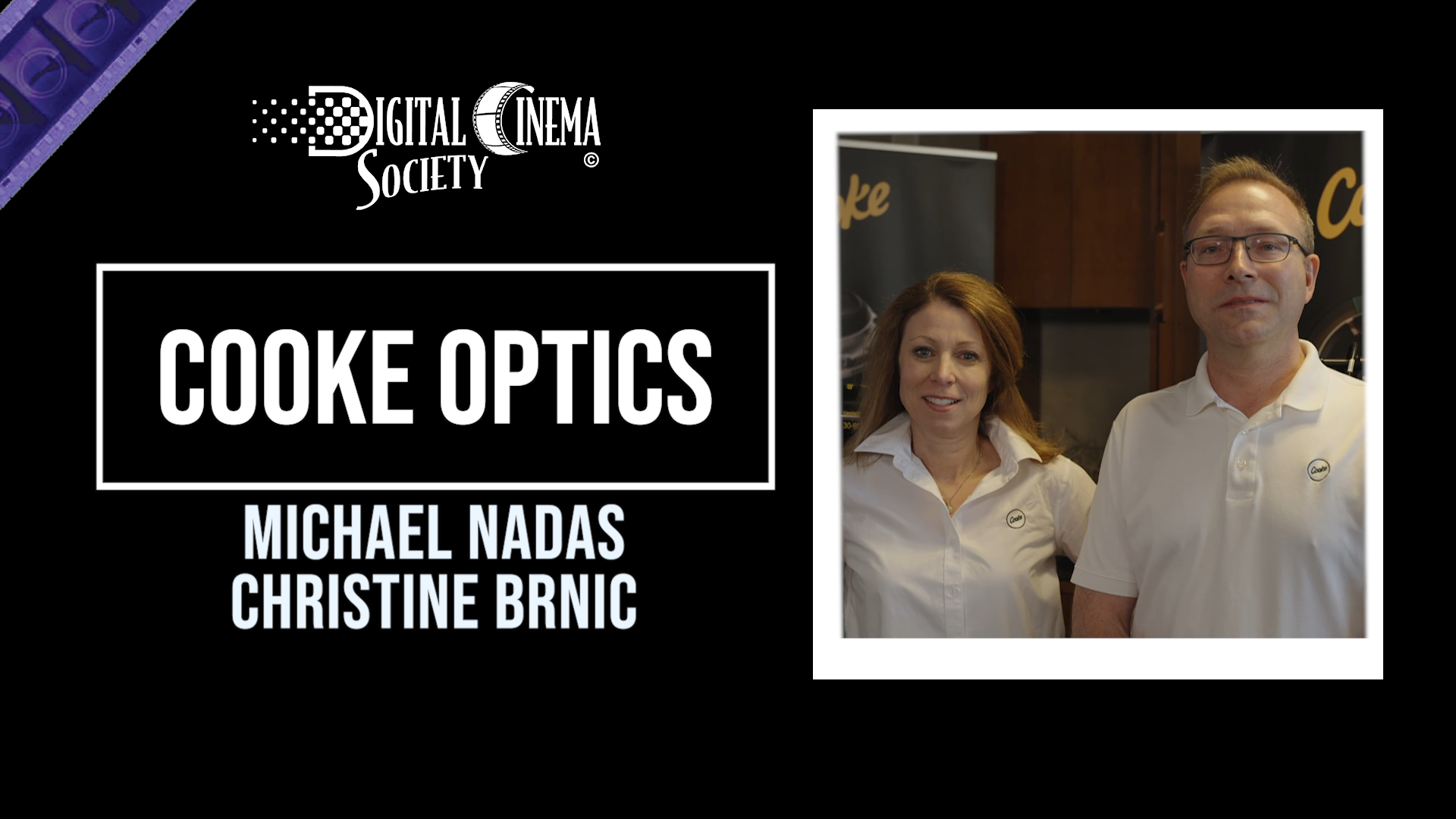 James Mathers visits with Cooke Optics' Michael Nadas and Christine Brnic and finds out about their new S8/i series lenses, their 30-95 Varotal lenses, and the secret to what's making Cooke's delivery time now faster than ever..
BB&S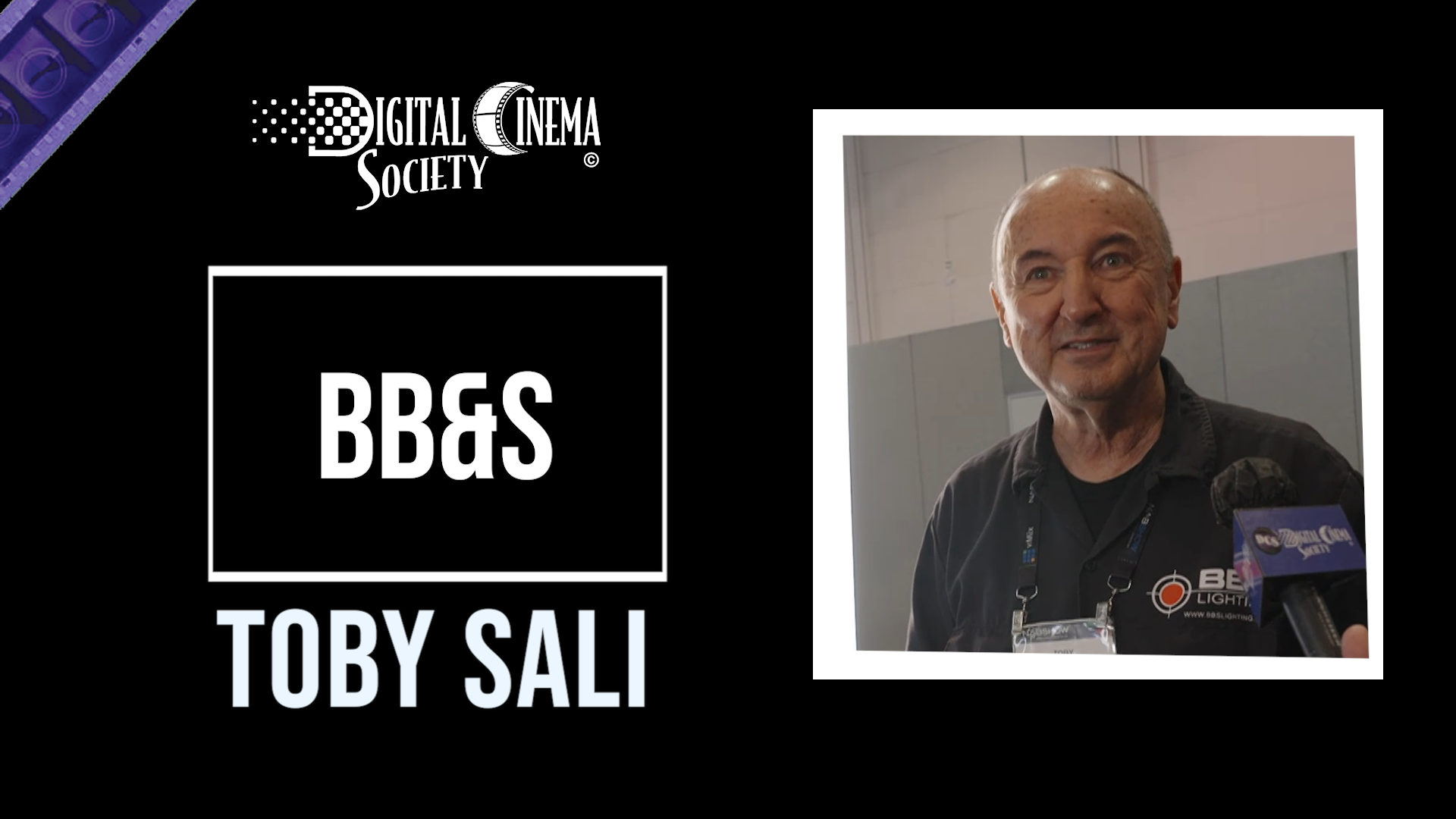 James joins Toby Sali at the BB&S booth to talk about some of their 200 new products and to encourage free lighting tests.
https://vimeo.com/703978993
SIGMA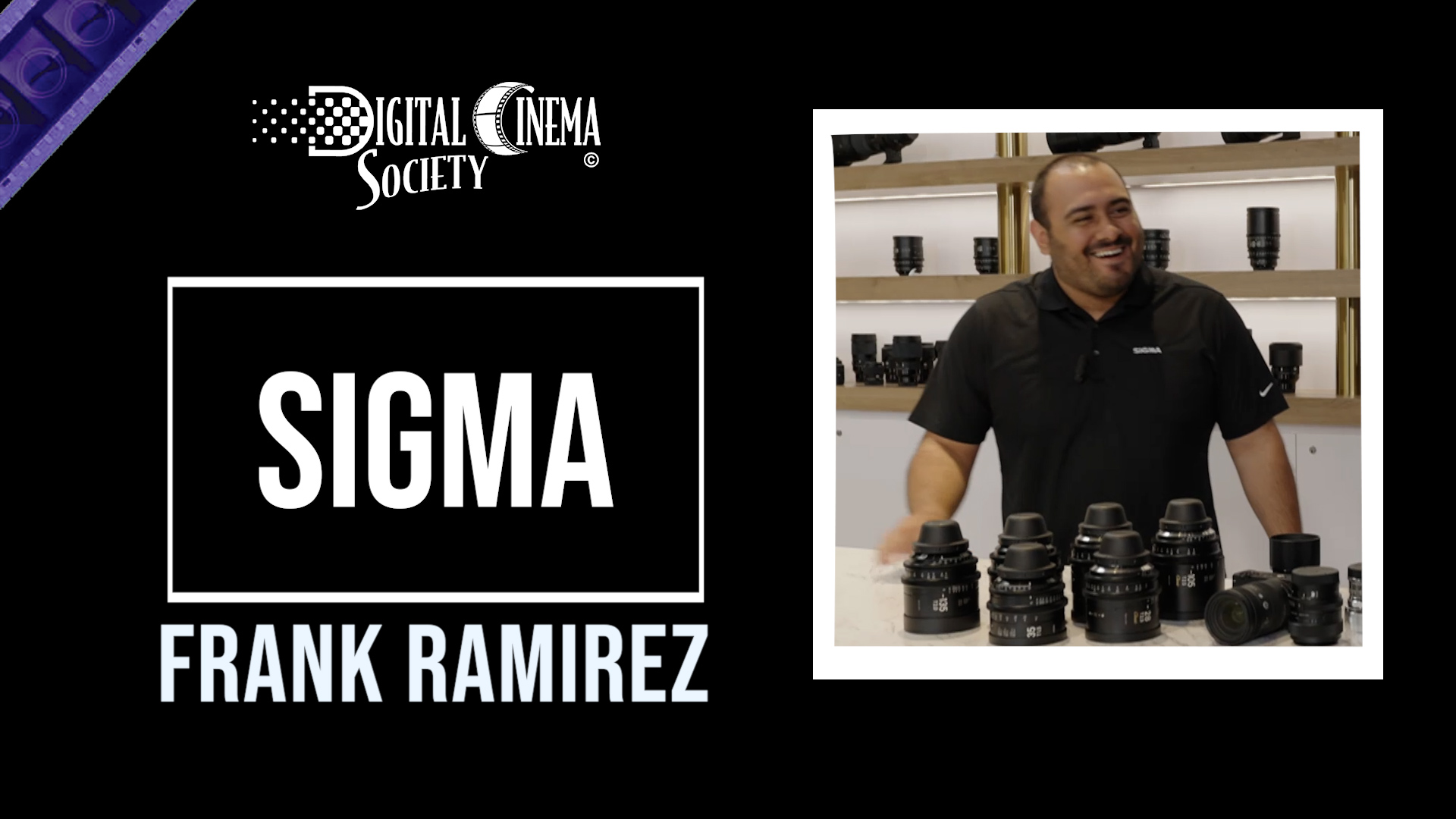 James Mathers interviews SIGMA's Frank Ramirez in the run up to NAB 2022. Frank shares details of their Cine and mirrorless lens lineups as well as their updated FPL ultra-high resolution camera for stills and motion.
https://vimeo.com/701042499